Overview:
Having lived and worked in Mumbai pre our son we were excited to take our 5 year old back to visit our old haunts and catch up with our old friends and colleagues. We love Mumbai, but it's not for everyone as it's very busy and chaotic.
Mumbai has a major traffic problem and in peak traffic, even travelling 5km can take over 2 hours. If you're planning to spend a few days in the city I recommend hiring a driver for a few days and keeping your itinerary fluid.
Here are my recommendations of places to visit and restaurants to try.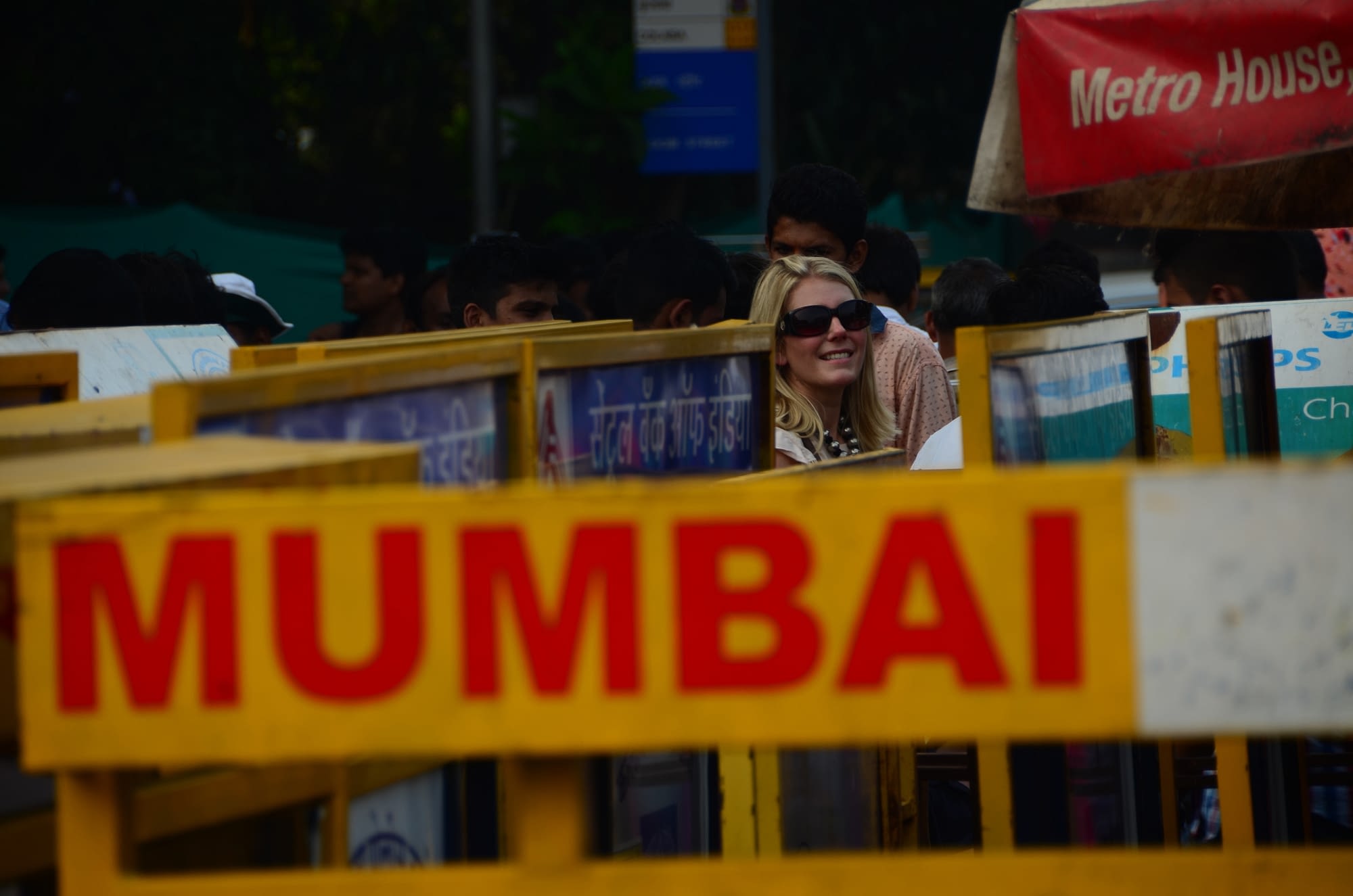 The Slum Tour
Dharavi is one the of the largest slums of Asia. It houses over one million of Mumbai's inhabitants and its industries have an annual turnover of over US$65 million.
It is hard to imagine living in such a densely populated area. The tiny winding streets, sometimes no more than 30 inches wide, link each area of the slum together. There are colonies where pottery is made, popadoms, cakes, recycling plants and community centres and schools.
It's an eye opening tour and we chose Reality tours as they give 80% of the profits back to the local community centres. A lot of the tour guides have also grown up in Dharavi, so they know first hand what it is like to grow up here.
Our son was 5 when we visited and really enjoyed it. If you have younger children then wear a sling as there's a lot of walking and the terrain is not suitable for a buggy.
http://www.realitytoursandtravel.com/dharavi-tour.php
Through our educational walking tours, visitors experience a wide range of these business activities: recycling, pottery-making, embroidery, bakery, soap factory, leather tanning, poppadom-making and many more.
Gateway to India
Stop off at the Gateway to India and walk along the water front.
You can view the impressive Taj Mahal hotel from here too. Look out for the giant balloon sellers 🙂
Chor Bazaar
Chor Bazaar is a huge market that is based in South Mumbai and sells all sorts of 2nd hand stuff – old furniture, Buddha heads, carvings, old Bollywood posters etc.  The main shopping street Mutton street.  If you're into junk shops and car boot sales then worth a visit, if not then it probably won't be of interest.
Thor Bazaar is located between S V Patel and Moulana Shaukat Ali Roads, near Mohammad Ali Road in south Mumbai. The closest local railway station is Grant Road.
Haji Ali, Dargah Road Mumbai, Maharashtra,
There is no cost for walking over to the temple. Haji Ali is accessed by a small path surrounded by the sea. The temple is only accessible during low tide, so check timings with a local before heading there. It's normally very busy with local crowds so is great for people spotting, but be prepared to see some upsetting sights. The begging is big in this area!!
Dress conservatively – wear long shorts, trousers and normal T-shirts or shirts.
Dhabi Ghats, Prakash Pathe Marg, Cuffe Parade
This is where the majority of the hotel's and hospital's send their laundry.
It's all hand washed outside in concrete troughs.  It is unbelievable how none of it gets mixed up as thousands and thousands of items are washed here daily.
Juhu Beach
You can't got to Mumbai and not go to Juhu beach. Please be warned this is not a beach that you can sunbathe on or paddle, but it's brilliant for people watching and on the weekend it is packed with local families who picnic and play on the sand.
There are plenty of little snack bars on the beach to buy refreshments or you can still sit next to the beach at View Bar. It's an up market bar that serves food and is good for sunset drinks.  Vie Lounge, 102 Juhu Tara Rd
Where to eat in Mumbai:
Britannia Cafe (Lunch)
Wakefield House, 11, Sprott Road (S S Ram Gulam Marg), 16, opposite New Custom House, Mumbai (Bombay) 400 038, India, 400 038 022 22615264
This is a café serving Parsi food.  The main attraction is the owner who is about 90 and LOVES the British. He's an amusing character and has a lot of great stories to tell. If you fancy a change from Indian food, then this is the place to go.
Leopold cafe
Shahid Bhagat Singh Rd, Mumbai, Maharashtra 400039, India, 022 2202 0131
You can't go to Mumbai and not go the Leopold cafe. Very sadly this is where the terrorist attacks started and the bullet holes are still there to be seen. The food is average, but worth going for a refreshment stop.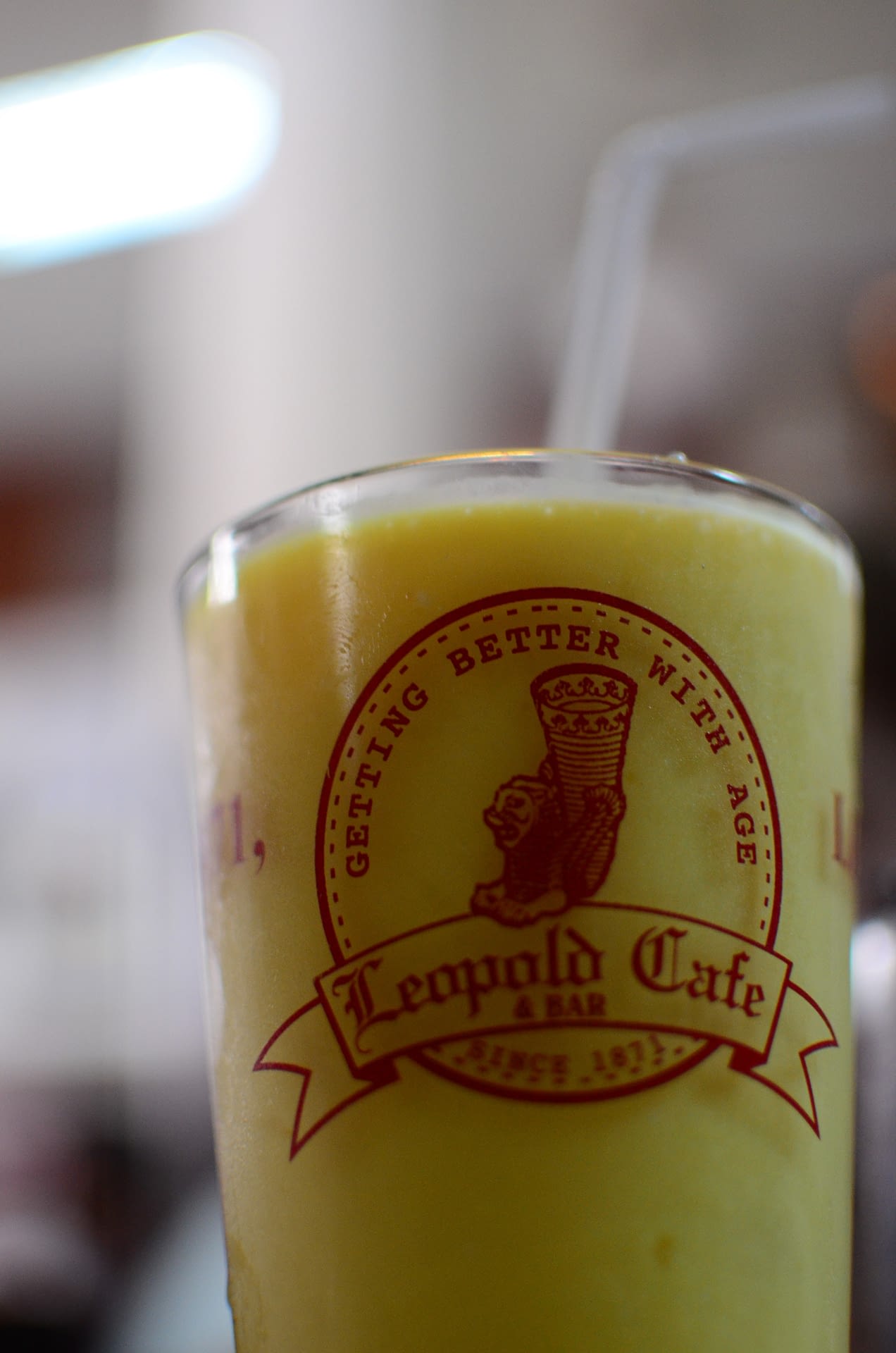 Dome Bar – great view
135, C/O Intercontinental Marine Drive, Marine Drive, Marine Lines, Mumbai, Maharashtra 400020, India, 022 66399999
This is a superb location for a sunset drink. The bar is on the roof of the Intercontinental and looks out over the bay of Mumbai. You don't need to dress up, just look presentable. I went in dressed in long shorts and T-shirt.
Gajarlee Coastal Food Restaurant
Kadamgiri Complex, Hanuman Road, Vile Parle, East Mumbai, 400057, (+91) 22 38578568
A simple, but fabulous seafood restaurant.
Soda Bottle Opener Wala
Ground Floor, The Capital Building, G Block, Bandra Kurla Complex, Mumbai
Great evening venue serving Parsi food. They don't take reservations so you have to be prepared to wait for a table, but you can have a drink at the bar whilst you wait.
Primtam da Dhaba (evening)
Hotel Midtown Pritam, Pritam Estates, Dadar East, Mumbai, 022 24143311
One of our favourite evening venues.
North Indian cuisine with unique decor.  Make sure you sit out the back in the open air. It's very laid back so it's a great destination with little children. They serve tasty tandoor food and curries. The outdoor area opens at 7pm
Have a fabulous time and feel free to drop me an email if you have any specific questions. I'd be happy to help.