Tell us a little bit about your tribe and your holiday style.
My husband and I have always loved travelling and have gone on fabulous adventures! We like to explore the country we are visiting as thoroughly as the time and means we have available permits. We like to get involved in the culture and especially the nature! I love chasing wildlife and natural phenomena around the world…although I don't always succeed (I will get to see you Northern Lights and whale sharks..although not at the same time I imagine).
We are from the UK and have 2 children, a boy of 9 and a girl of 5, and are currently living in the UAE. Now that our kids are a bit older we have been able to go back to the style of holidays we prefer, moving around, road trips, staying wherever for the sake of the scenery or the experience. It's great to do things that are new to all 4 of us and have these experiences together!
I don't deny that it is also nice to have a bit of comfort and pampering as well while on holiday so we try to mix the adventure with the comforts, if and where possible!
What has been your favourite family holiday and why did you love it?
Last Easter we went on a road trip from Dubai to Muscat! We chose the Mountain route as our first stop was Jebel Shams, a huge canyon in northeastern Oman north of Al Hamra town. It is the highest mountain of the country and part of Al Hajar Mountains range, 240 km from Muscat.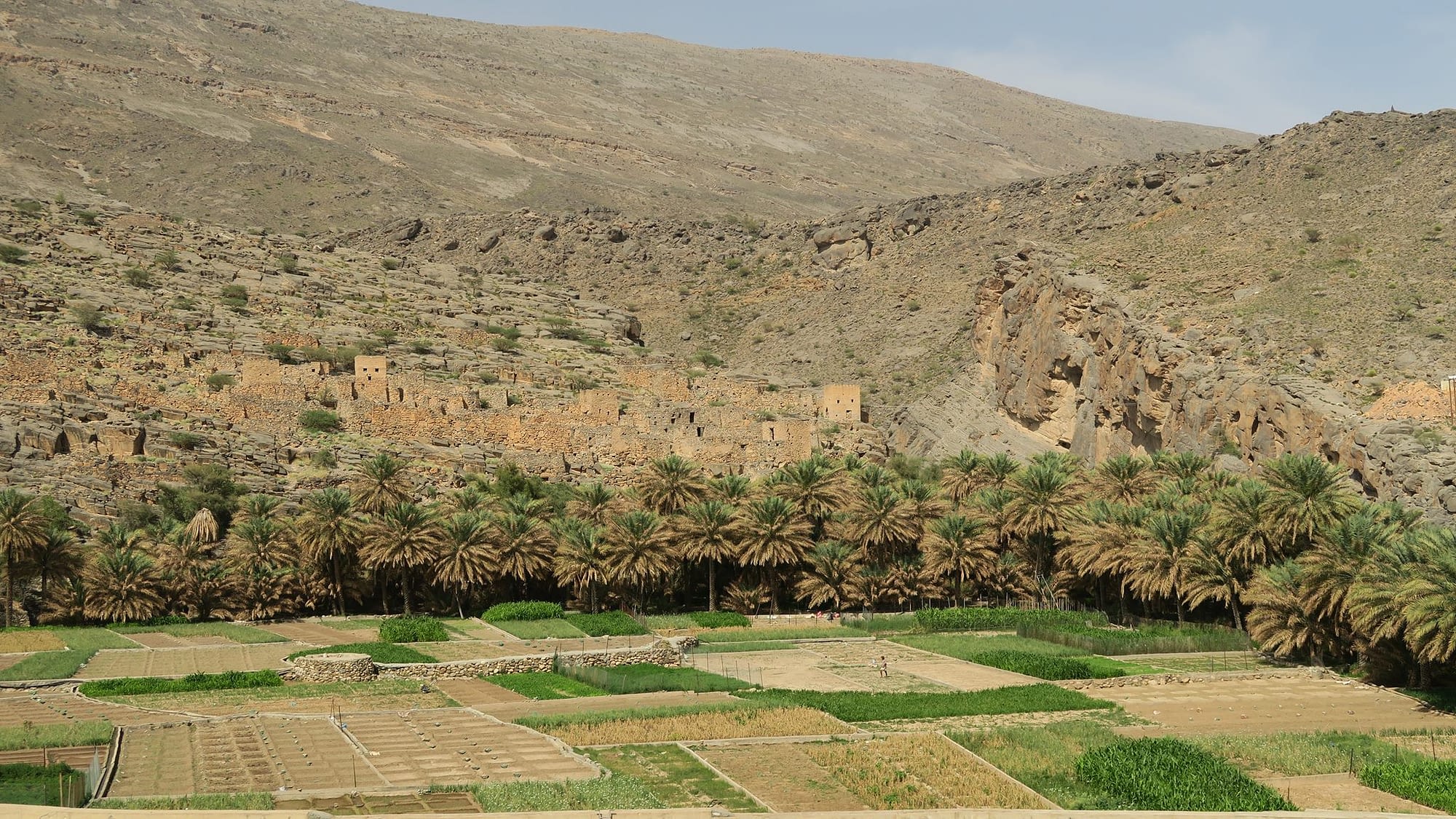 Near the canyon there are only 2 accommodation options. We stayed at the Jebel Shams Resort, it's simple but had everything we needed. Mini chalets as opposed to rooms with private outdoor seating area, buffet meals and a slide and a swing (it also had a pool but it didn't look right when we were there)! We only stayed one night to break up the trip and enjoy the canyon, which is a 5/10 min walk from the resort. It was perfect for that purpose.
On our way to see the canyon that first afternoon there is a path, but the kids chose to hop on the rocks on the side of the path where goats were grazing, and they just loved the simplicity of the goats and rocks! We had some pretty close encounters and the kid goats were very cute! I mention this because it was one of their primary memories of the whole trip!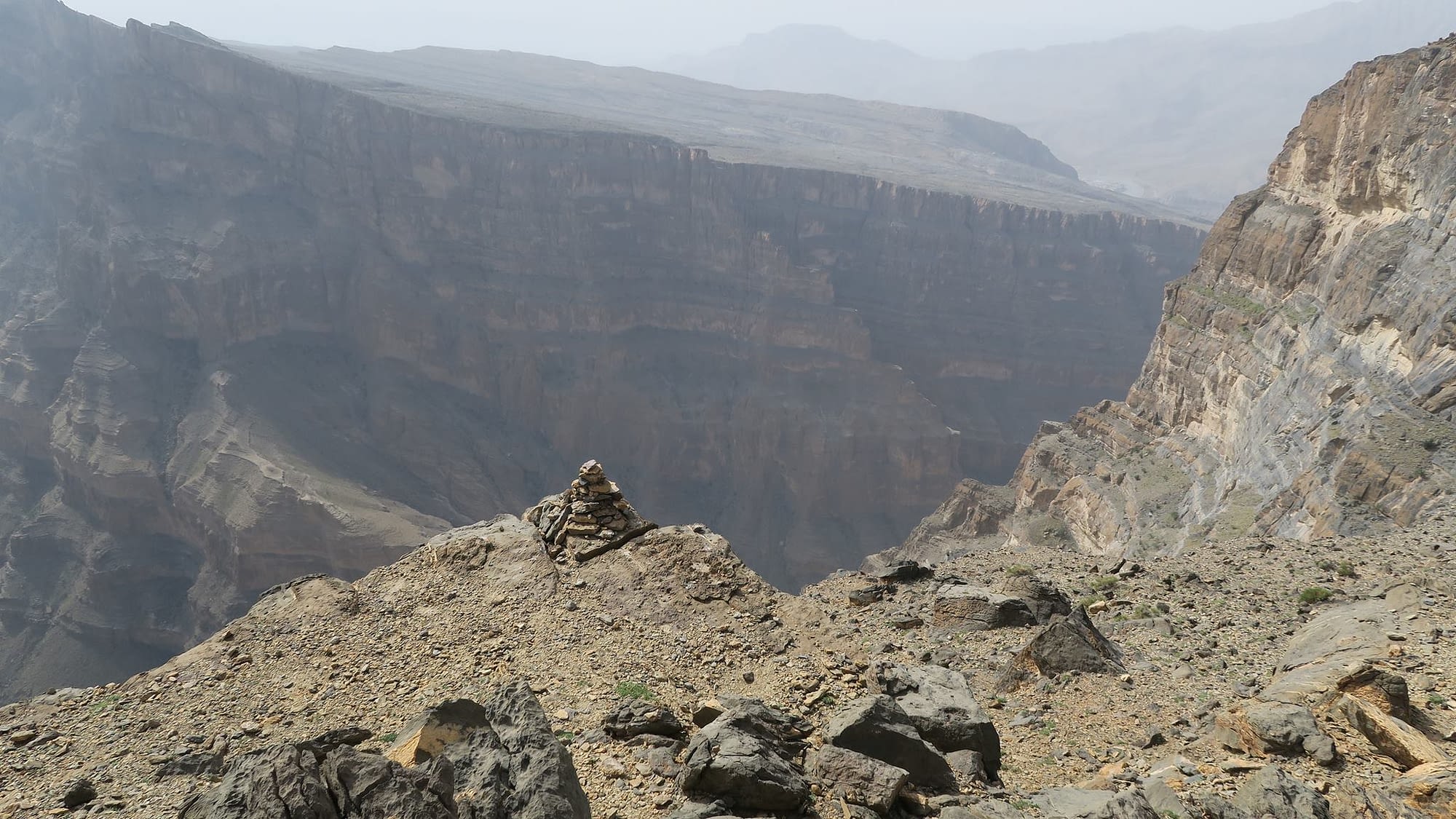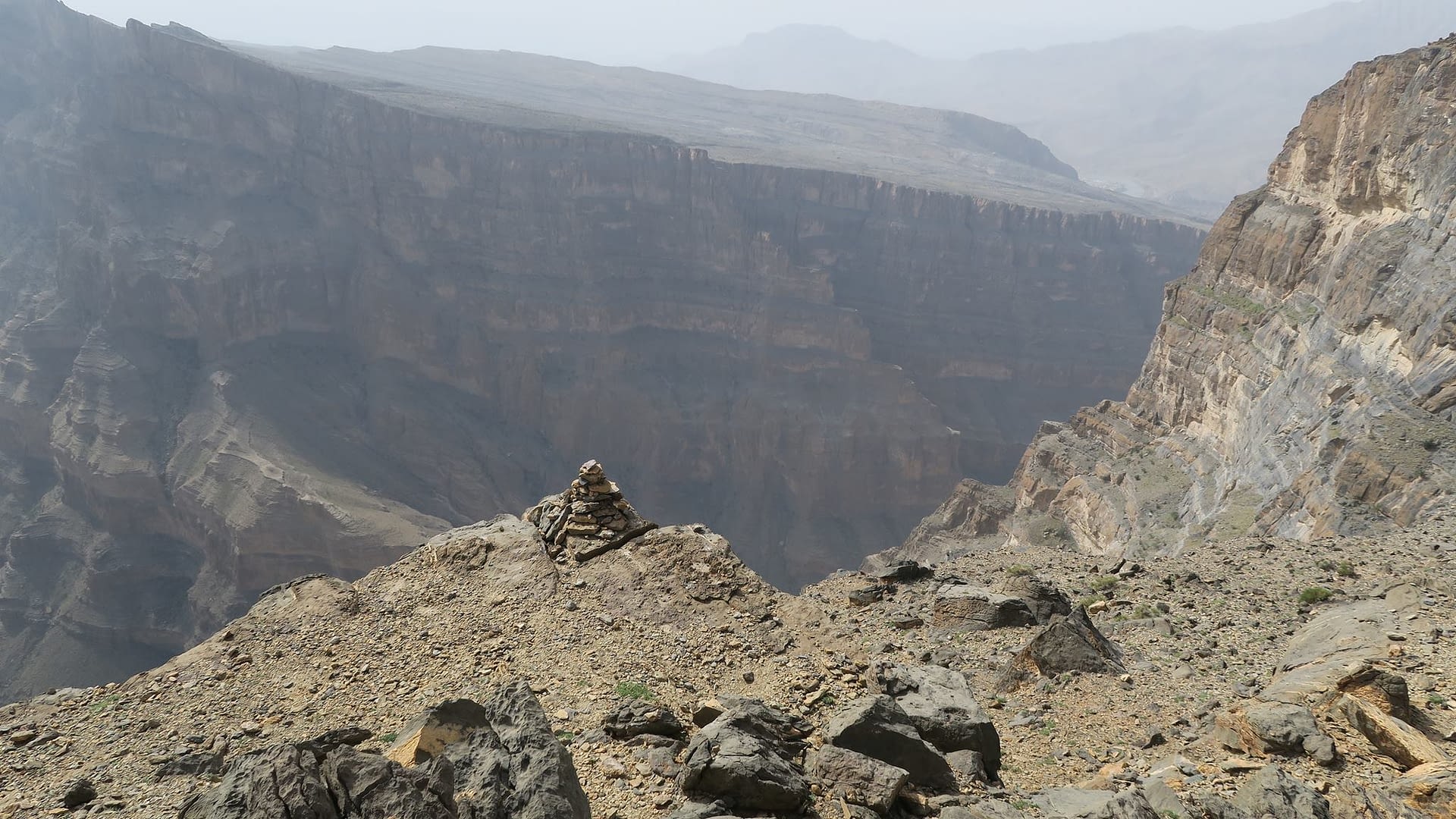 The view of the Canyon was quite breathtaking, incredibly dramatic and nature at its most ragged! Mountainous desert if you like, no vegetation, just rocks, sky and the canyon…oh and the goats! A couple of local guys had driven up from a bigger town to enjoy the start of the weekend with a trip to the mountains. Their english was very good and they invited us to share some tea and Omani sweets with them. It was lovely to interact with the locals and try things I wouldn't have normally had access to as a tourist, certainly not in that setting!
That night the 4 of us enjoyed some star gazing lying on the picnic tables outside our rooms, with warm jumpers and blankets (unusual occurrence for us in Dubai) and no light pollution! We all loved it!
We went back to the canyon in the morning and followed the proper trail (maybe about 5km) from a little village, where locals sell fossils and minerals from the mountains all around, and hand made Omani crafts made from goat's hair.
Muscat is small and easily done in a day. Very authentic and you get a real feel of the regional cultural and sights! It was great to see a Middle Eastern city that has grown more traditionally than what we are used to in Dubai. Muttrah Souk was great fun and we found a few little gems to remind us of Oman! A very middle eastern feel with labyrinthine alleys flanked by tiny little shops overspilling with their colourful wares including some really random items!
What 3 destinations are top of you family travel bucket list?
1. Svalbard
2. Madagascar
3. Australia
If you had to pick one travel item that makes travelling with kids easier, what would it be?
Audiobooks for long car journey….I spend a lot of time limiting my kids screen time!
What's the best piece of family travel advice you have been given?
The kids will enjoy the destination/experience in their own way, and that's ok. They will never get the same thing out of it as you will or as you think they should!