Tell us a little bit about your tribe and your holiday style.
Jono and I have been together fourteen years and we have a girl (nine) and a boy (six).  Before kids we did quite a bit of backpacking around the world, since having children we've had a few big holidays to America, Mexico and Costa Rica.  We've also had a few package holidays in Europe, but we prefer the less organised holidays!
What has been your favourite family holiday and why did you love it?
Our favourite holiday was last years in Costa Rica.  We arranged to meet friends out there (another family of four) and travelled with them for a couple of weeks, then continued on ourselves for another week exploring a bit more of the country.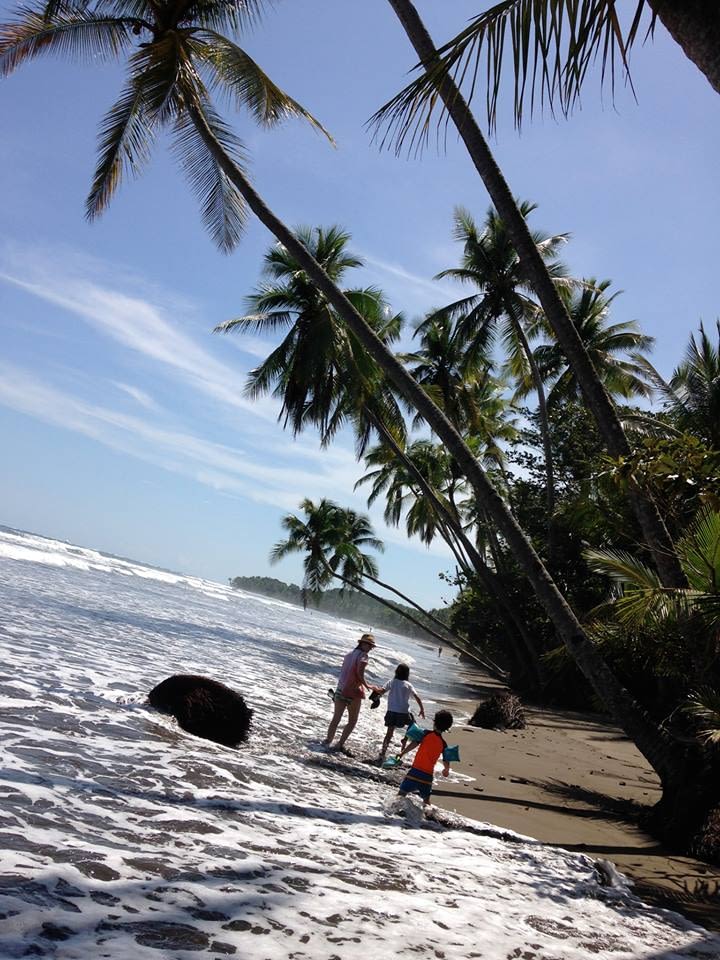 We loved it for so many reasons.  It is such a great country, really friendly and easy to get around.  We almost made it to all four corners on local buses.  The wildlife there is incredible, 4-5 hour bus journeys were made easier by the children being occupied looking out for monkeys and sloths in the trees.  We had a bit of luxury in the middle when we rented a stunning beach house by the Pacific coast, then when we moved to our next destination we stayed in a slightly more rustic tree house on the edge of a jungle.
What 3 destinations are top of your family travel bucket list?
We'd love to go to:
Japan,
Vietnam
Australia – to have an extended trip to catch up with friends.

If you had to pick one travel item that makes travelling with kids easier, what would it be? Just one is tough!  I'd like to say something wholesome like a notebook and pens – which they do love on long journeys.  But really the best thing for the bus trips was an old iPod I had with Toy Story loaded onto it, they watched it nearly every bus journey.  I did think I'd put more films on it before I left but was gutted there was only one!  We have headphones that plug into each other so they can both hear and watch it together – I really recommend those.
What's the best piece of family travel advice you can share with the Our Tribe Travels community? I would say try not to be in a hurry.  Things are easier if you haven't planned too much into a day and have time to relax.