Tell us a little bit about your tribe and your holiday style.
We are family of four with two children aged six and eight. We live in the UK but are originally from France and Morocco.  We are really bad at planning things in advance so we've become experienced at planning last minute trips, usually for the Easter break.  We tend to book just our return flights leaving us free to organise the itinerary at our leisure.
We love being immersed in new cultures and now we're experiencing it with our children it has given our holidays an extra dimension.
What has been your favourite family holiday and why did you love it?
Last Easter we went for an unforgettable 4×4 road and off road trip in the South of Morocco, land of the Berbers! Staying in Palm Groves – Le Chant des Palmiers in Agdez, The Oasis Fint near Ouarzazate and trekking in the Sahara desert were the highlights of ten days of wonders.  The nature and scenery was beautiful and stunning.
We had a wonderful chauffeur, Aziz from Nature Dream Maroc, who was very knowledgable and took us to some breath-taking places that we would have never been able to reach on our own. The Troglodytes nomads and the beautiful Kasbah, Glaoui Palace was stunning. Our guide even invited us to his house and we met his family around a pot of Moroccan tea!
We stayed in a bivouac in the Merzouga dunes (known for its redish sand), we rode camels to the bivouac and enjoyed the striking colours of the amazing sunsets and sunrises. The starry nights and the sense of freedom in the desert is unforgettable; an experience that was enchanting for all four of us.
The Berbers have a rich culture of music and we would usually finish the evenings with djembe music and dancing.
As a family we found it very amusing then my husband, who is a Berber from Morocco, was repeatedly taken for our guide. He was even given free food in restaurants.
The local people are extremely friendly and helpful, they love kids and would do anything for them.
You need to be ready for quite a bit of driving as South Morocco is extremely vast and from Marrakech you have to cross the Atlas Mountains to reach the desert, but moving everyday was at the same time extremely interesting – plenty to see.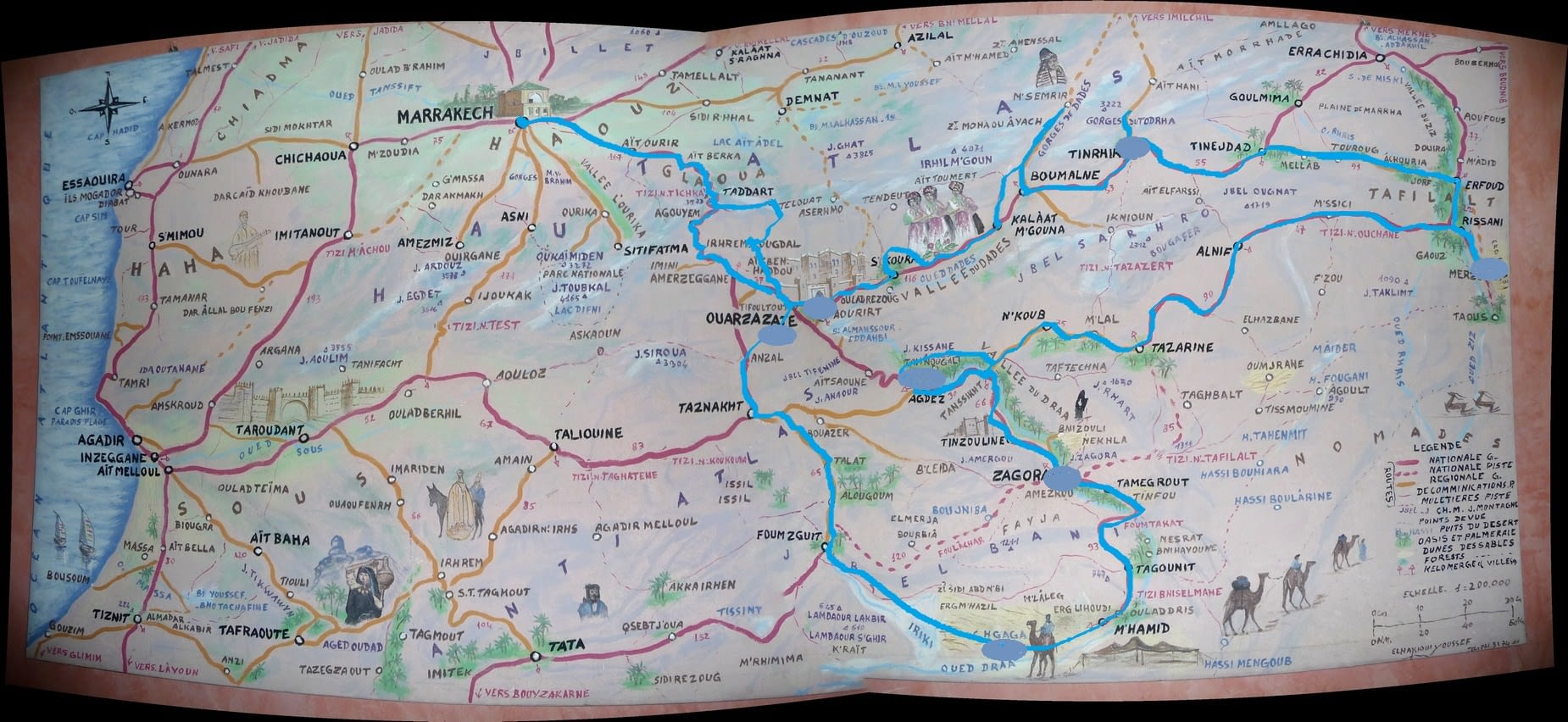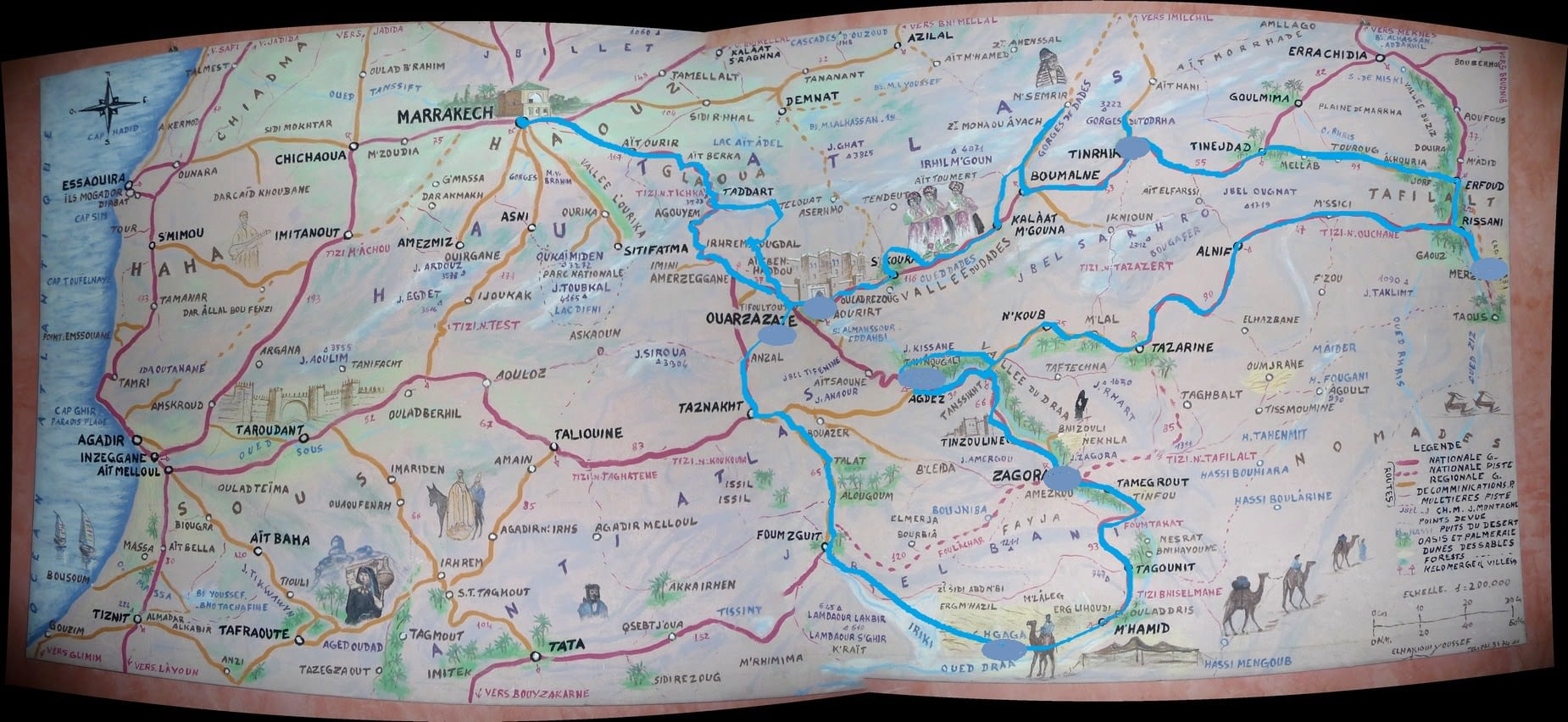 What 3 destinations are top of your family travel bucket list?
Mongolia,
Ouzbekistan – Silk Road
Japan
If you had to pick one travel item that makes travelling with kids easier, what would it be? I would say the universal ball, as it can entertain for hours and it acts as a natural magnet with other kids. I will never forget the little nomad boy who came straight over to my son so that he could join him playing with the tennis ball in the dunes.
Oh and if you head to the desert take loads of moisturiser as your skin will need a lot!
What's your best piece of family travel advice that you can share with the Our Tribe Travels community?
I usually find that when you lower your expectations you often have the best time ever.