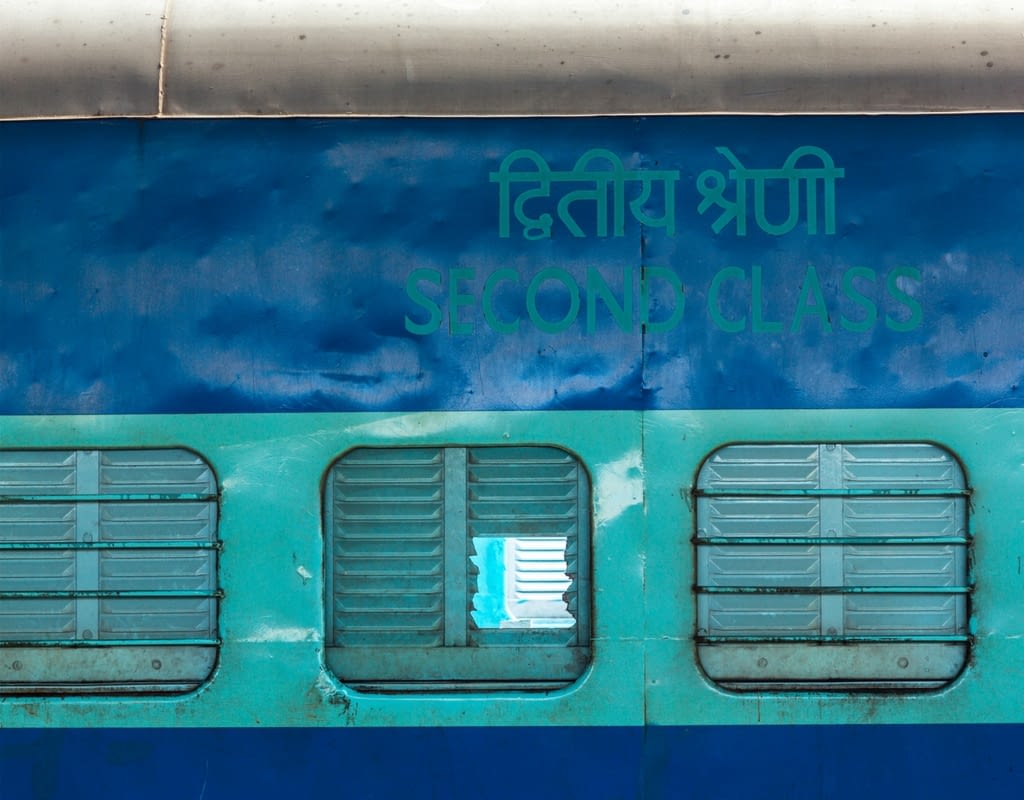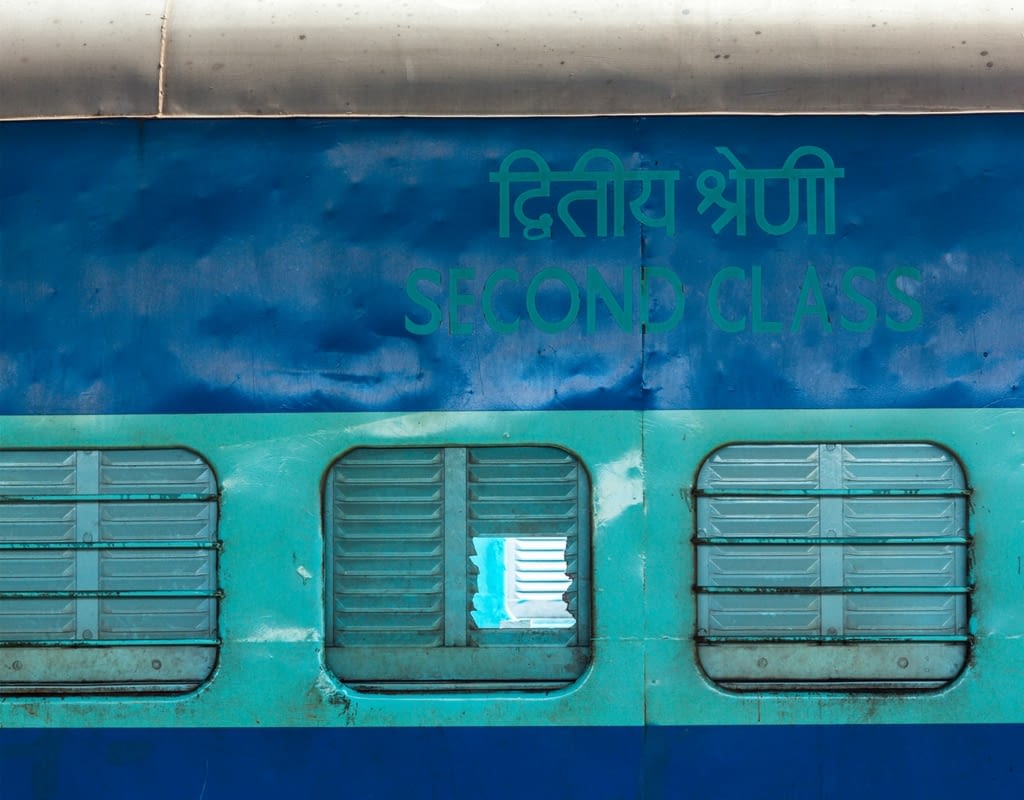 This website was recommended to me by one of the lovely ladies in the community and wow, what a great resource this site is.
If you're on an extended trip or love to experience a country by travelling though it, rather than over it in the air, then this site will become your best friend.
Essentially this website is the guru of train and ferry travel across a lot of the World. Search for travel routes using an interactive map, click on the route, view the train timetables, get a guide to the ticket price, see photographs of the different carriage types (first class, standard class, sleeper etc.) and read lots of handy tips about how to book your tickets through the linked local sites. A gem of a website if you are planning to include train travel in your trip.
It's very hard to showcase how incredible this resource is but I've given a little example below.
Choose your country of travel and use the interactive map to select the route. (You can also choose from popular routes, or find tourist attractions and view the transport options to reach this location).
For this example I've chosen the route from Yangon to Bagan.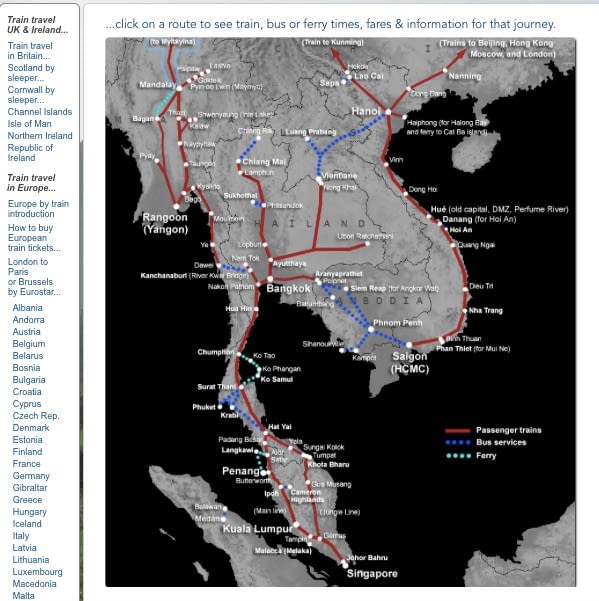 The site gives you a little description of the area and a train timetable.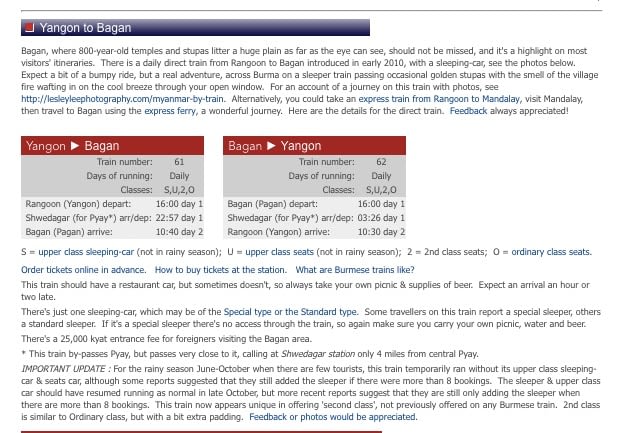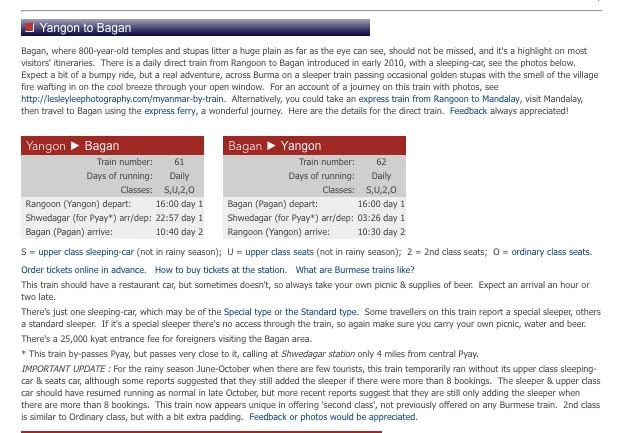 Here you can see a guide to the train fares which is very handy, particularly if you're planning a big trip and trying to budget for your transport costs in advance.
It also gives you valuable advice on how to buy your tickets, based on your departing station, and how you can secure your tickets in advance (if you can buy tickets online the links to the relevant local websites are given)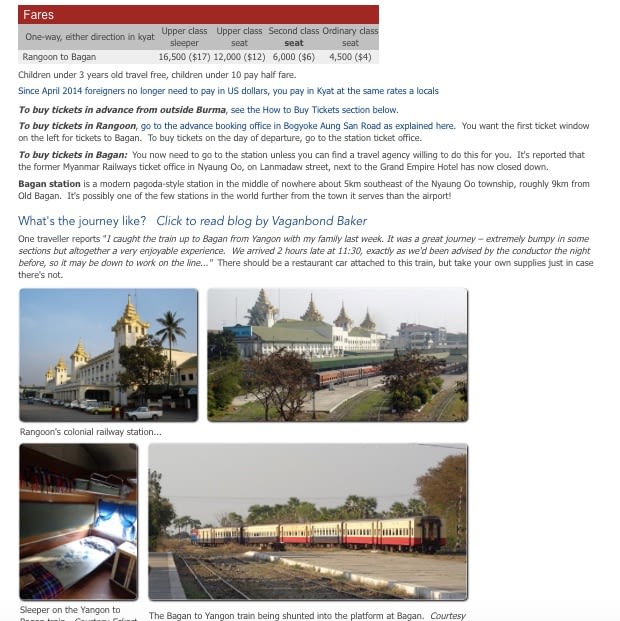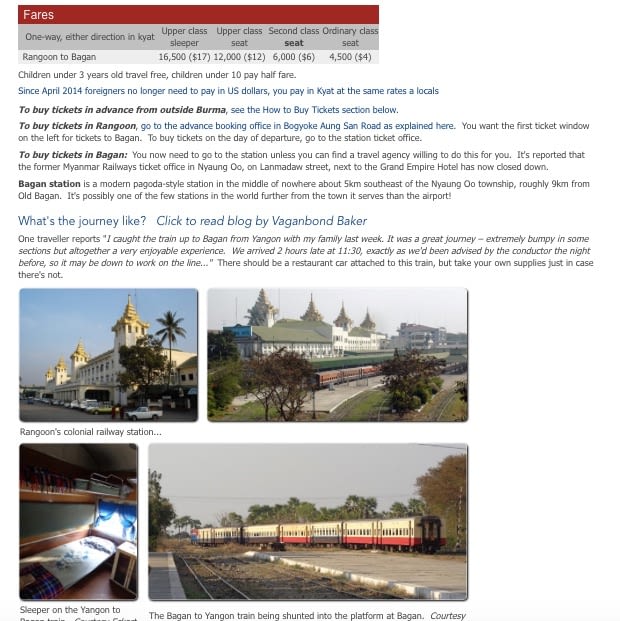 And if that's not enough information the website also gives you the lowdown on what to expect once you board the train. There's an overview of the first, second, standard and sleeper facilities and photographs so that there are no surprises. I think this is so valuable when you're travelling with children. It's also great to be able to share this information with your children in advance.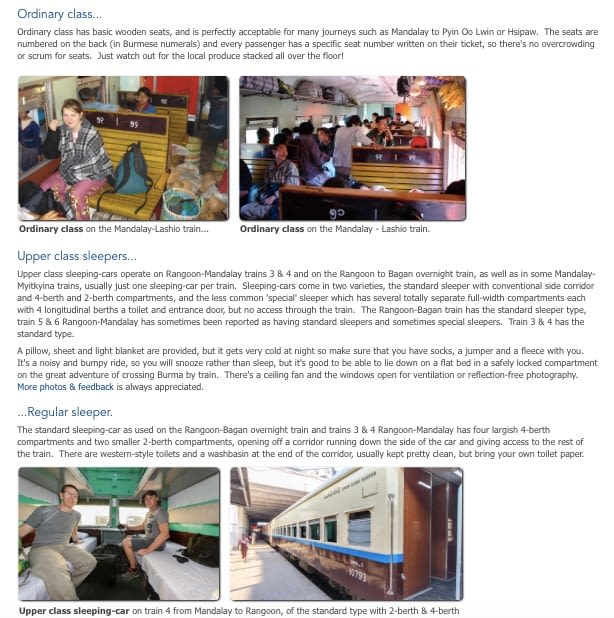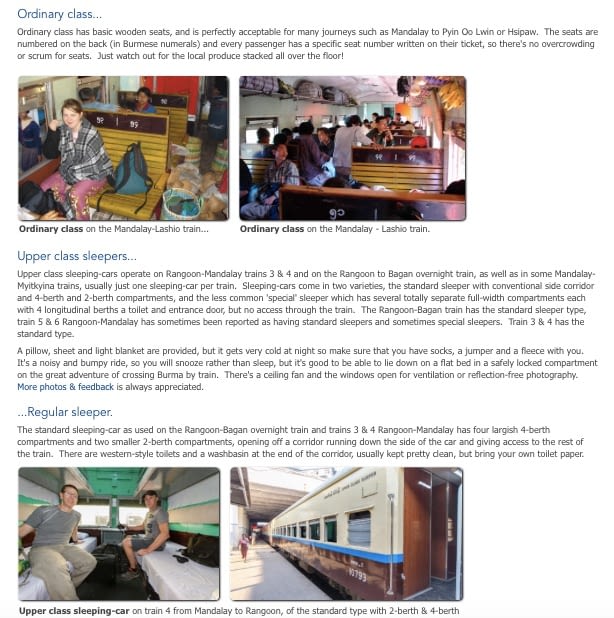 I cannot recommend this site highly enough as a planning tool.  Take a look and familiarise yourself with the functionality and I really hope it helps when you're planning your next trip.
Enjoy…
The Man In Seat 61
In some searches it even gives you an example of the ticket….. how's that for detail?