Tell us a little bit about your tribe and your holiday style.
We're a UK based family of four – mum Emily, dad, the Cub (3) and Bee (1).
Before we had kids my husband and I would go away whenever we could, and at first we thought having kids would stop us travelling.  But we've taken the plunge now and found out that while it's different, it's no less fun.
We're trying to see as much of the UK as we can in between any trips we take abroad.  The UK has a lot to discover!
I wouldn't say we have a definite way of travelling; as adults we've done everything from all-inclusives to backpacking without a plan.  With the kids our only rule is to make sure we've got decent accommodation.
What has been your favourite family holiday and why did you love it?
Jordan was our first trip abroad as a family of four.  We had such an incredible time and it's gone down as one of our favourite trips ever.
We hired a driver to take us around which was the perfect way to see as much of Jordan as we could without having to worry about other people.  We didn't think that Jordan would be so beautiful but it has so many stunning views and a real variety of landscapes.
Our highlights were seeing Petra which is as wonderful as everyone says, and spending a night in Wadi Rum's desert at a Bedouin camp was also a great experience.  My daughter was over the moon to ride on a camel.
The thing that really made our trip was the welcome that we got from the Jordanian people.  Everyone was so kind and friendly.  Jordanians love kids so ours got a ton of attention!  It's definitely a family friendly place to travel.
What 3 destinations are top of your family travel bucket list?
Tough question.  Our bucket list just keeps getting longer!
We're saving up for a year long trip through Asia when our kids are a little older, and I think we're most looking forward to seeing Japan.  In the meantime we hope to visit:
Peru – beautiful scenery, ruins and ancient culture, plus llamas! We will be on a plane there as soon as we can!
Costa Rica – volcanos, rainforests, beaches and loads of wildlife; Costa Rica looks like it has it all.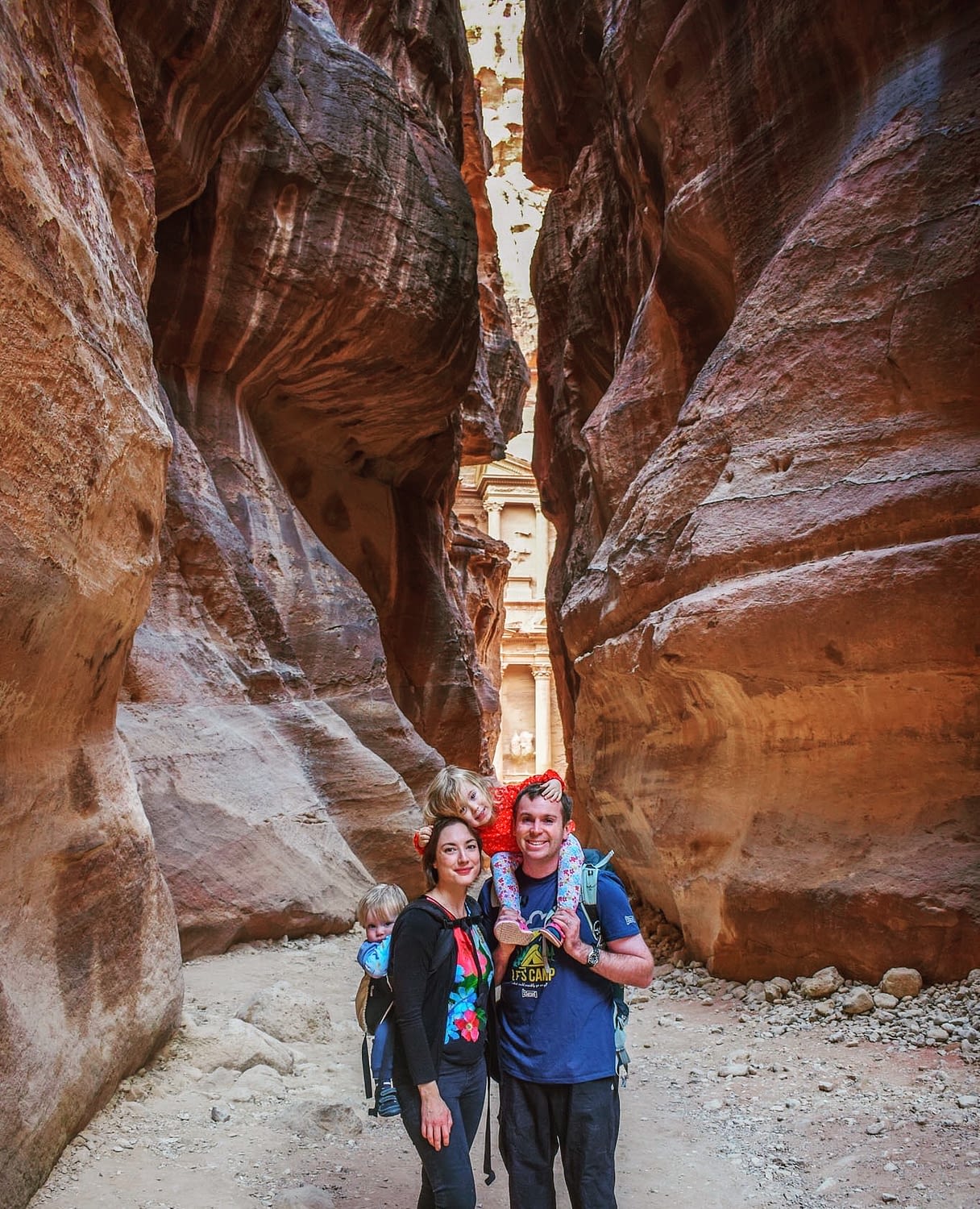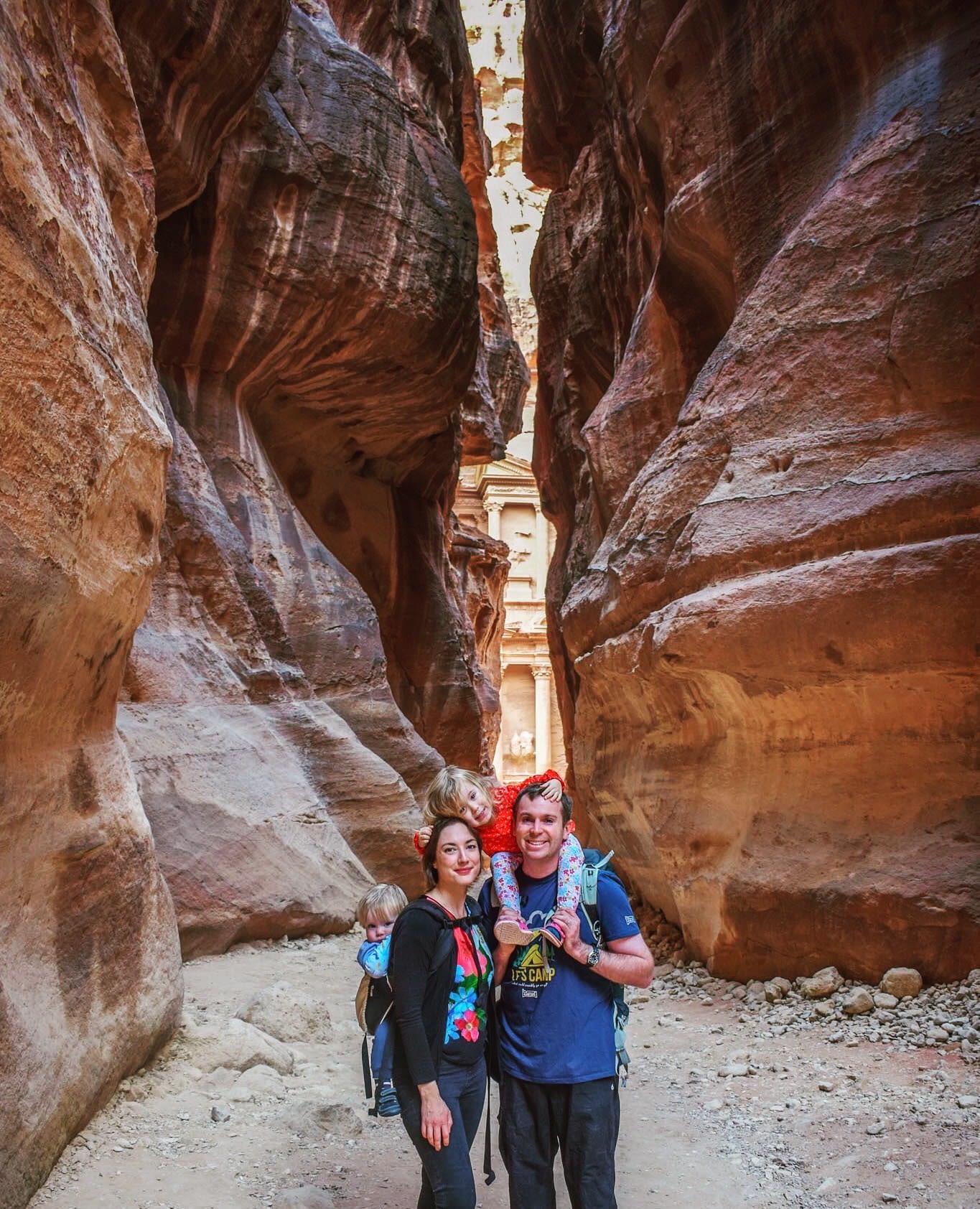 If you had to pick one travel item that makes travelling with kids easier, what would it be? We love our Ergobaby carrier.  Our daughter refused to go in a buggy for quite a long time so we got used to carrying her everywhere and we've done the same with our son.  Buggies can be a pain to cart about and many places aren't that buggy friendly (like Petra).
As they grow older I suspect it will be an iPad to make long journeys more bearable!
What's your best piece of family travel advice that you can share with the Our Tribe Travels community? Go for it; kids are much more adaptable than we give them credit for. At first we were worried about how our kids (and we) would cope.  But take things slower than you normally would and be prepared to stop and chill out if it all gets too much for them.  Sometimes they just need somewhere to run around for a bit!
You can read Emily's travel blog, 'Kids and Compass' here