Tell us a little bit about your tribe and your holiday style.
We are a family of 6..2 parents, 2 kids under 5, and 2 big mutts
We are slow, long term travellers. We explore mostly by caravan with a strong focus on the natural world. We love agrotourism, ecotourism, camping, and hiking. Always in search of lesser known destinations and secret places.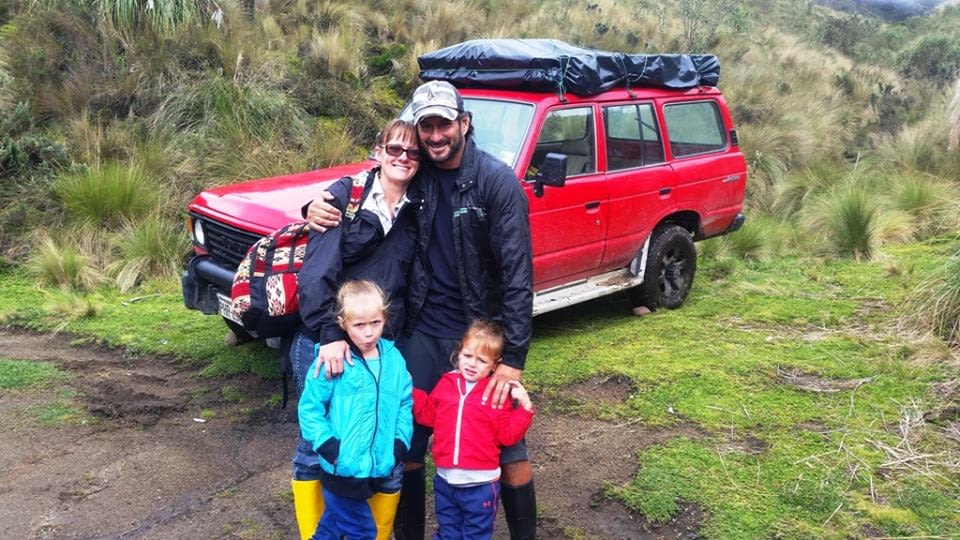 What has been your favourite family holiday and why did you love it?
We don't have just one favourite place, but rather several stand out as memorable experiences. Right now all of them are in Ecuador; they include an Organic, vegan sustainable ranch, a breeding ranch for fighting bulls,  and recent trip to a Vaqueria- A Dairy Farm! We love these kind of adventures because they give us rich, cultural experiences, incredible personal interactions, and special opportunities to connect with animals.
You can read about Stephanie's explorations around Ecuador in her blog '8 Duffells 2 Mutts'
What 3 destinations are top of your family travel bucket list?
We choose not to live or travel by the concept of a bucket list. We let the world take us where it will, with only vague destinations in mind. For us, the greatest part of travel is discovering places we didn't know were there.
If you had to pick one travel item that makes traveling with kids easier, what would it be? We don't travel with a lot of "stuff". We practice a form of minimalism in our daily travel life. Basically, we appreciate anything that combines multiple features for the most versatile use. For example,  waterproof anything, clothing with zip off layers, shoes and clothing that function in multiple seasons, and any product that has a long life and can sustain plenty of abuse from a rugged lifestyle. Also, items that contain compartments and items that can be stored compactly are a huge benefit.
What's your best piece of family travel advice that you can share with the Our Tribe Travels community? The best advice we can give is JUST GO! Too many people wait to travel until have they right amount a money, the perfect time, or their kids are the perfect age. Let go of all the things you think you need and you will probably realize that very few of them were actually relevant. There is always a way to travel simpler, smarter,cheaper, and sooner. Think outside the box and make travel a priority, the rest has a miraculous way of working itself out.