Tell us a little bit about your tribe and your holiday style.
Ok so there's me, Jaime-Lee and my husband, Jason and then Jesse who's 8 and Jeannie-Ray and Cameron-Jay (CJ) who are 5 year old identical twins.  I've had wanderlust as long as I can remember and had done a fair bit of travelling before I settled down and so had my husband.  I used to have a motto that the world is too big to revisit the same place but once the girls came along we did find ourselves back in Martinhal, Sagres for a 2nd, 3rd and 4th time.  Twin babies definitely presented us with unprecedented challenges when holidaying where we felt more at ease being somewhere familiar and we do LOVE this part of Portugal.  Anyhow, now they are more independent we have planned to travel through 50 countries in 14 months starting on July 23rd this year. Since having the kids we have also been to Italy, Egypt, Slovenia and Malta.  Before children, my husband and I got married in Las Vegas and our honeymoon was to drive all the way across America.  We did 3 weeks in Bali in luxury which will probably never be repeated and we have some incredible memories from this trip.
What has been your favourite family holiday and why did you love it?
Our favourite family holiday has to have been our 3rd trip to Sagres.  Martinhal Resort is very familiar to us and coming from the west of Cornwall this part of Portugal is very similar in vibe.  Surfy, windy, sunny and chilled.  The girls were walking by this trip so much more independent  and were confident in the water.  We mixed it up with beaches, visiting friends, lazy days by the pool and a few day trips to see the sights – the sand sculpture festival is particularly impressive. We stayed in a 3 bed Bay villa and these were definitely the best on offer but not the most expensive. We also got discount as return guests.
What 3 destinations are top of your family travel bucket list?
With 50 countries already on our imminent list I'm not sure if I should choose from those exclusively or not.  Uruguay has been high up on my list for a long time as well as Namibia and they're on our imminent list.  Even though I've never fancied it the rest of the family insisted that Australia be included in the up and coming trip and I have good friends there too so that's where I'll be spending my first ever sunny birthday – and it's my 40th! CJ loves everything Portuguese including Ronaldo (who she's going to marry apparently) so even though we've been there many times before we've included it in our trip just for her.
Since planning the trip and fixing our flights, I have seen another travelling family's experience in Vietnam and it looked amazing so that will probably go to the top of the list once the above are checked off.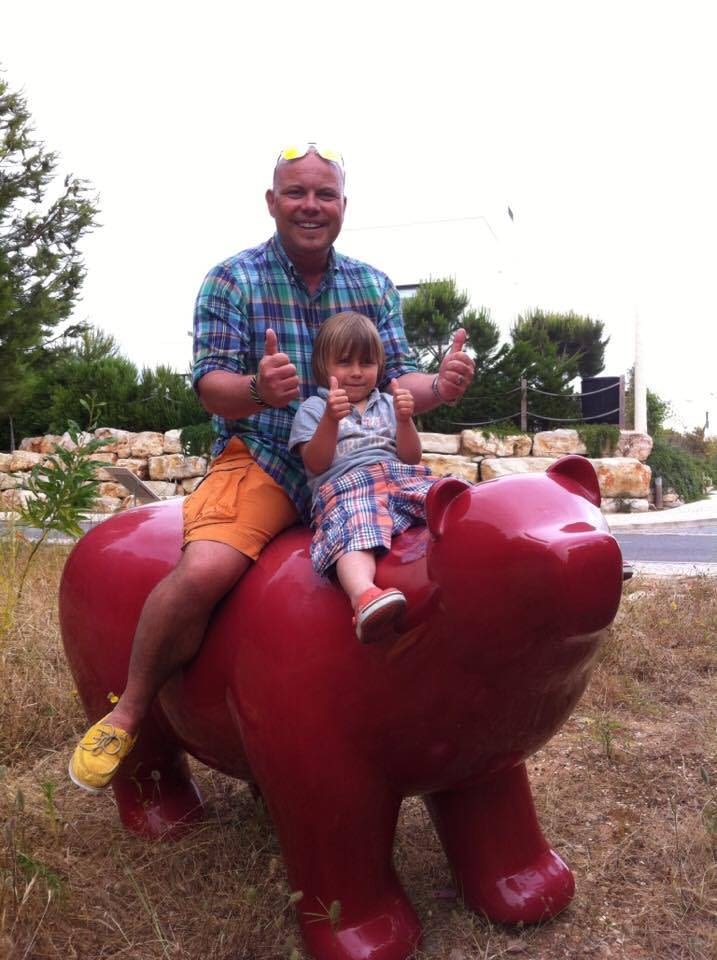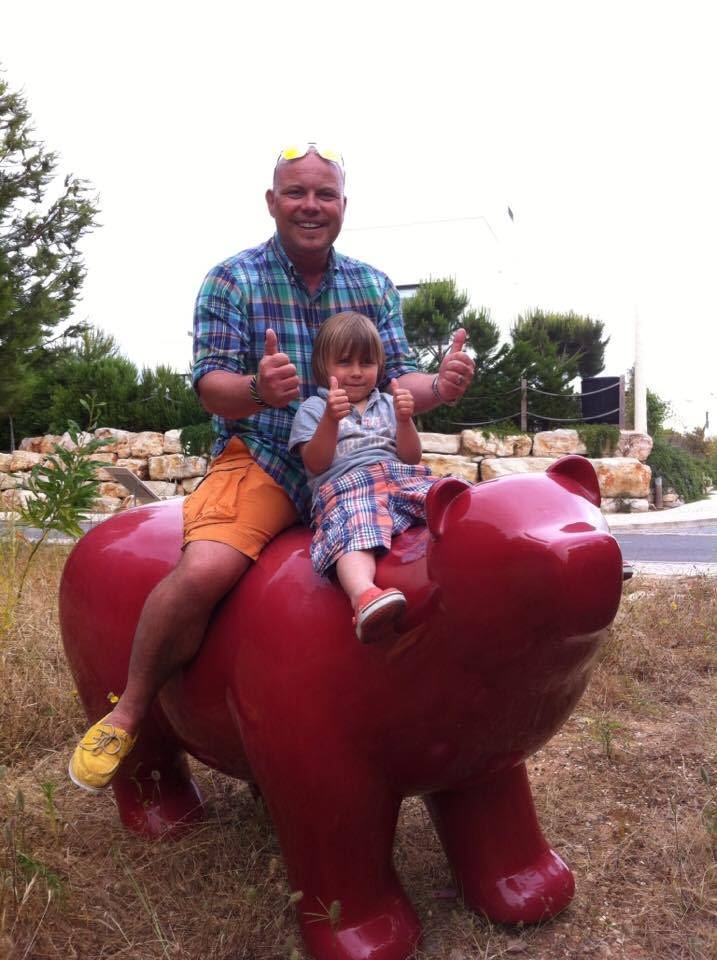 If you had to pick one travel item that makes travelling with kids easier, what would it be? I'm guessing I can't say 'a nanny'? We've taken scooters in the past to avoid complaints about walking and as they can fold down they're fairly easy to travel with although they won't be coming on our big holiday!  Our kids are big music fans and we always travel with a Bose portable bluetooth speaker which we wouldn't be without.
What's your best piece of family travel advice that you can share with the Our Tribe Travels community? In the past it would be to not use a travel agent as I did everything myself and got great deals, but more recently I've found a really good one so I use a combination of her and my own resource investigating to come up with the best results for accommodation and travel.
You can follow the family's year long trip on their newly launched blog called 'Our Big Holiday'