Tell us a little bit about your tribe and your holiday style.
We are a family of 3 with a 13 month old, living in Calgary, Canada. We've done a few weekend road trips as a family but it is hard for my husband to get time off work, and it typically ends up just being me with my baby on holidays. Because of this I like very slow-paced travel and haven't ventured too far yet, but I was quite adventurous pre-baby and the stories on Our Tribe Travels are inspiring me to get back overseas!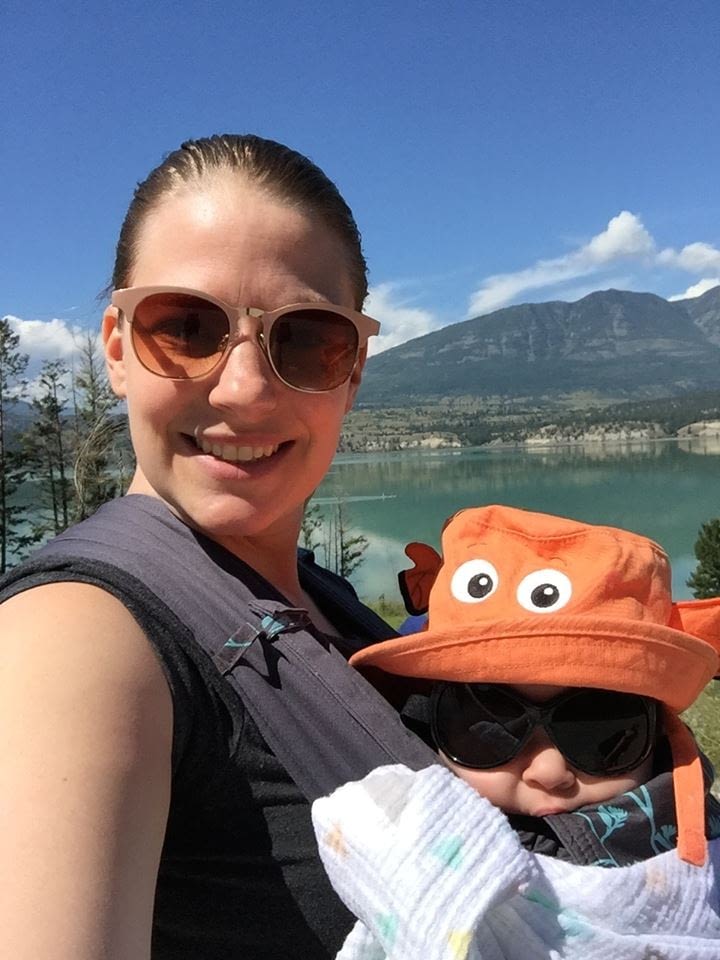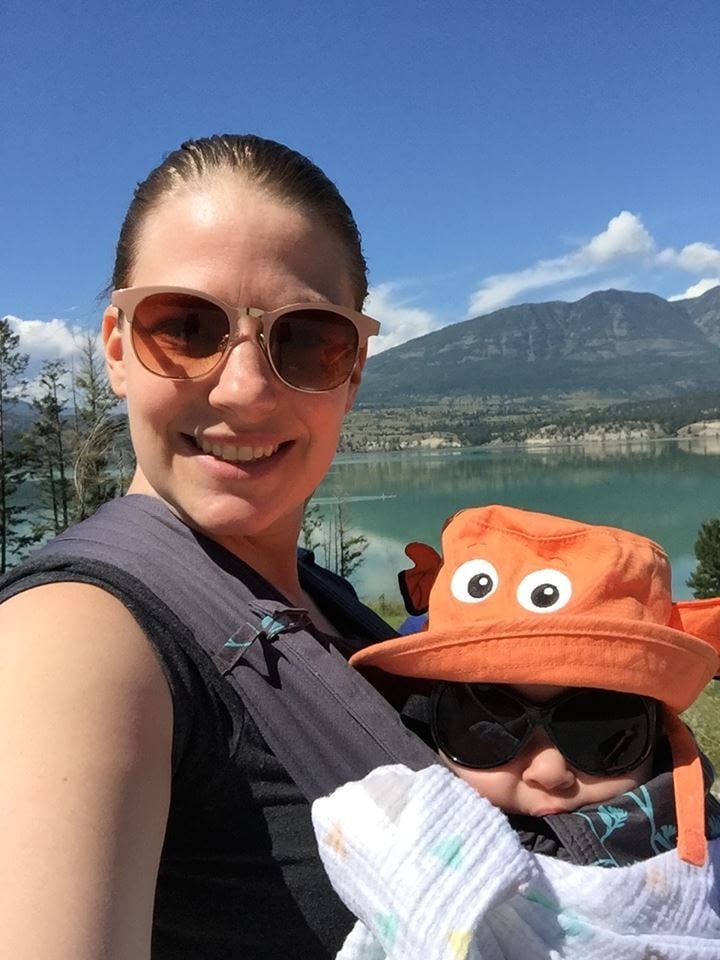 What has been your favourite family holiday and why did you love it?
Last year, we road-tripped from Calgary to Canal Flats (British Columbia, Canada) and stayed at a cabin on Columbia Lake. It was my first trip with my son who was 4 months old at the time. I was pretty nervous about how it would go, especially because he was in a major carseat-hating phase, but it ended up being so easy! We did day trips to Fort Steele and Fairmont hot springs but otherwise we just relaxed at the lake, surrounded by beautiful mountain views. It was so peaceful.
Top tips: If you're looking to rent a cabin or self-catering option in British Columbia, Canada, I've found that the homeaway app (or vrbo.com) provides more options than airbnb in this region. Buy your fruit at roadside stands. Support local farmers and enjoy freshly picked fruit. Upicks are also fun options!
What 3 destinations are top of your family travel bucket list?
Japan, Australia and Chile (Easter Island). I'd love to do a long-haul trip circling the Pacific Ocean.
If you had to pick one travel item that makes travelling with kids easier, what would it be?  This isn't relevant for everyone, but on a road trip with a breastfed infant, I'd have to say a manual breastpump and a bottle. My baby wouldn't take a bottle for the most part so I nearly left it behind on one of our longer road trips, but it ended up being a necessity. My (at the time) 5 month old baby was in a very distractible phase and would not eat while there was so much to see at rest stops, and then would decide he was hungry as soon as we were driving again. I ended up pumping in the car and feeding him a bottle while we drove so that we didn't have to stop every 5 minutes.
What's your best piece of family travel advice that you can share with the Our Tribe Travels community? Just try it! I remember being so nervous about our daytrip to Fairmont hot springs that I almost didn't go. I thought my baby would scream the entire time in the car on the way there and back, there would be too much sun, and the hot springs would be too hot for him. I thought I'd be sitting on the side trying to hold him in the shade. But it ended up being the best day! Fairmont was great because there is a nice big grassy area to sit on when you're not in the water. He loved the hot springs (and so did I!) and they made him so adorably relaxed that he slept the whole way home. I don't even remember if he screamed in his carseat on the way there. Even if you have difficult moments, the good memories are the ones that stand out.