Tell us a little bit about your tribe and your holiday style.
We are a family of 4, Leigh and Kate and Lyla (7) and (4). Our holiday style is ever changing as the kids get older and we have the ability to do more and more stuff with them. We hate the feeling of a package holiday and love the ability to plan our adventure, so where to go, where to stay, what's there can we afford it!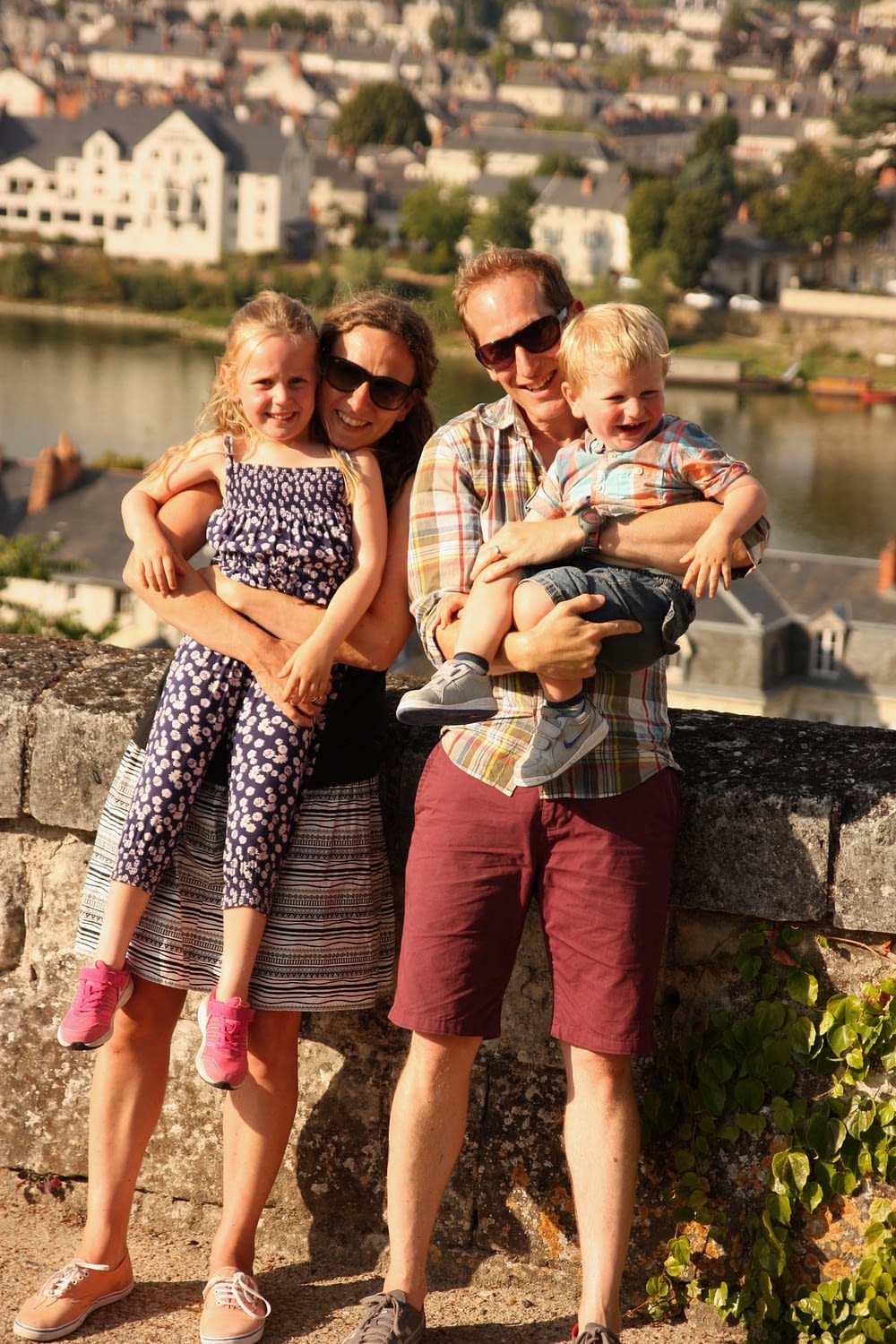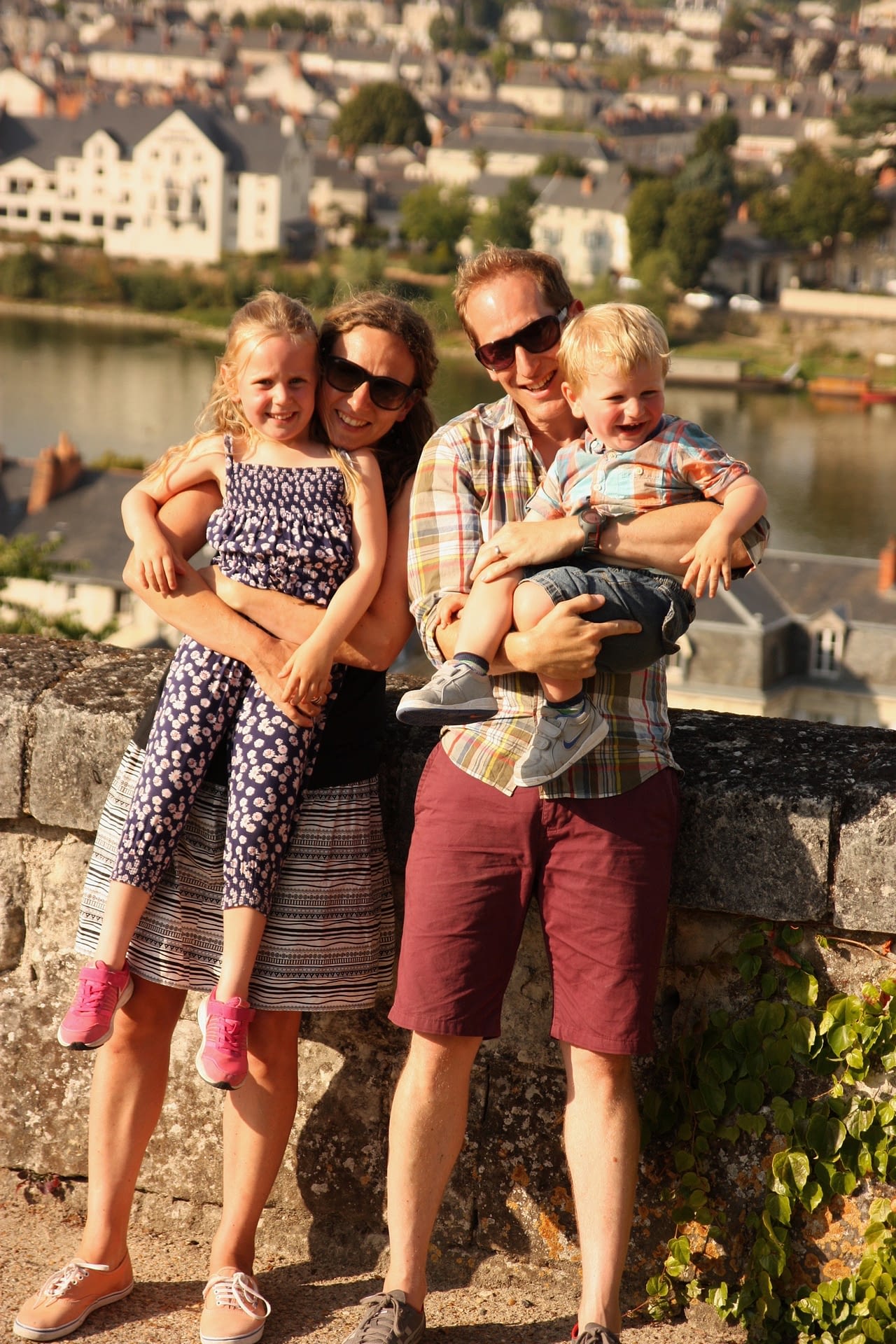 What has been your favourite family holiday and why did you love it?
In 2015 we took a month to travel round France in my parents motorhome. We planned the trip so that we had a bit of structure and booked some lovely campsites but also some days where nothing was planned so we could wing it a bit.
We set off one Friday to get on a 24 cruise (read ferry) to Spain, the only major issue was that we got stuck in traffic and missed the Ferry! Luckily as we had the motorhome we were free to replan so instead of Northern Spain we headed for Northern France on the next available trip across the channel!
BP (the motorhome) was amazing – the beauty of having a constant living space as your transport meant that we didn't have to pack and repack and we could bring toys and bikes with us to get about. He was also equipped with quite a few mod cons like shower, toilet and essential DVD player for long trips.
We headed down from Caen and stopped first in the Chateau Region of france which served as a good one nighter, next was a longer stop just outside of Saint-Émilion which yes we decided upon because of the wine. That said the Yelloh Campsite there was great, fully equipped and we rode out on the bikes up to the town which was very touristy but beautiful. We took a land train tour of the vineyards and the train and the wine tasting kept all ages happy!
We then hopped down to the coast south east of Bordeaux and spent one night in a terrible campsite with the most amazing location. The campsite had direct access to the Dune du Pyla which is a 1km stretch of sand dune. It's beautiful to look at but even more fun to climb up the very vertical slope and then run down and slide as far as you can! Definitely one of our highlights of the trip!
Next stop was a 5* campsite by a lake inland, La Rive. It was so well set up and the facilities and water park rivaled centre parcs. We stopped there a week and met up with friends so had some fun times exploring around. However the commercial nature of the campsite was perhaps a bit off putting!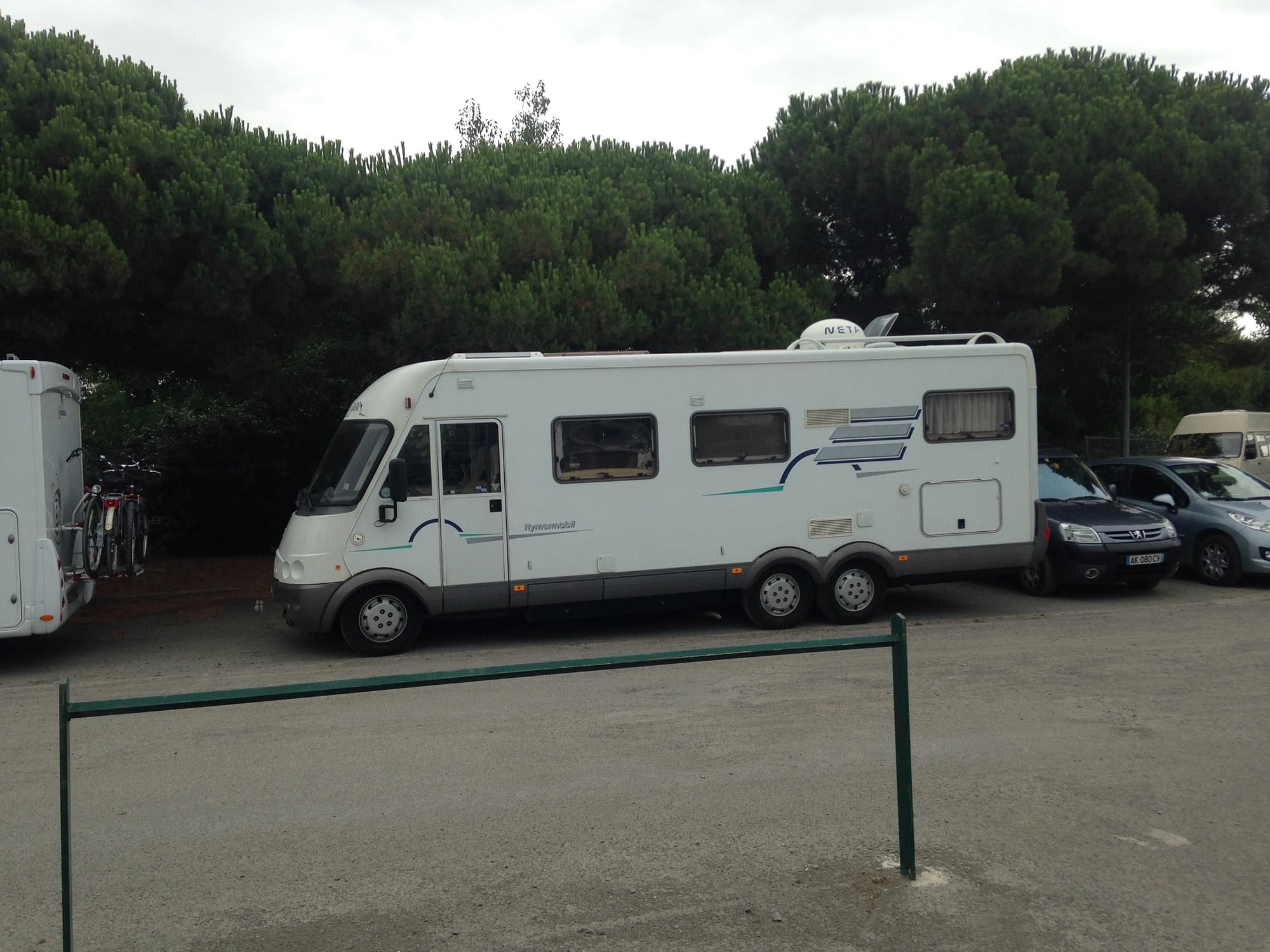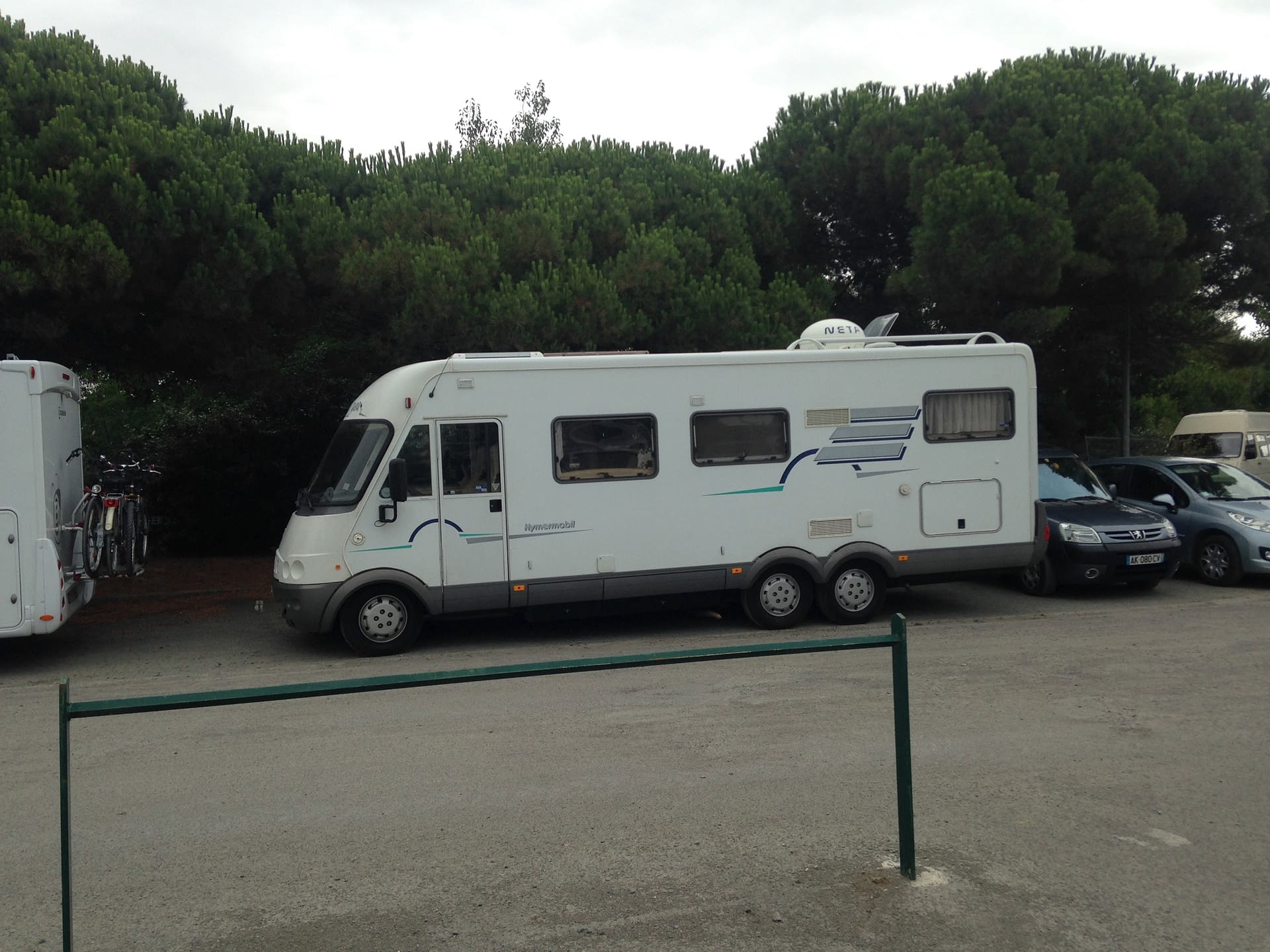 Then to my favourite spot the I'le de Oleron. It's so beautiful, so flat (good for the biking we had to do) and the seafood was amazing. It's also so much quieter than the Ile de Re and less touristy. It was there that we stayed in our first council run campsite. They have very basic facilities, but the locations are always great, we had direct access onto the sea and really close to the town for such a cheap cost. Highlight of our stay there was a plate of Fruit De Mere that both of our kids devoured and my son throwing a croc off a lighthouse which was surprisingly happily retrieved by a lovely french man!
We then headed up the Atlantic coast, another bigger campsite so not much to say, but the Atlantic coast was so much fun, running in and out and dodging the waves!
Our next destination was Samur (also famous for wine, see what we have done there!) but on the way we found an amazing high wire place where both the kids could freely take part (the French seem so much more relaxed than the English with health and safety!).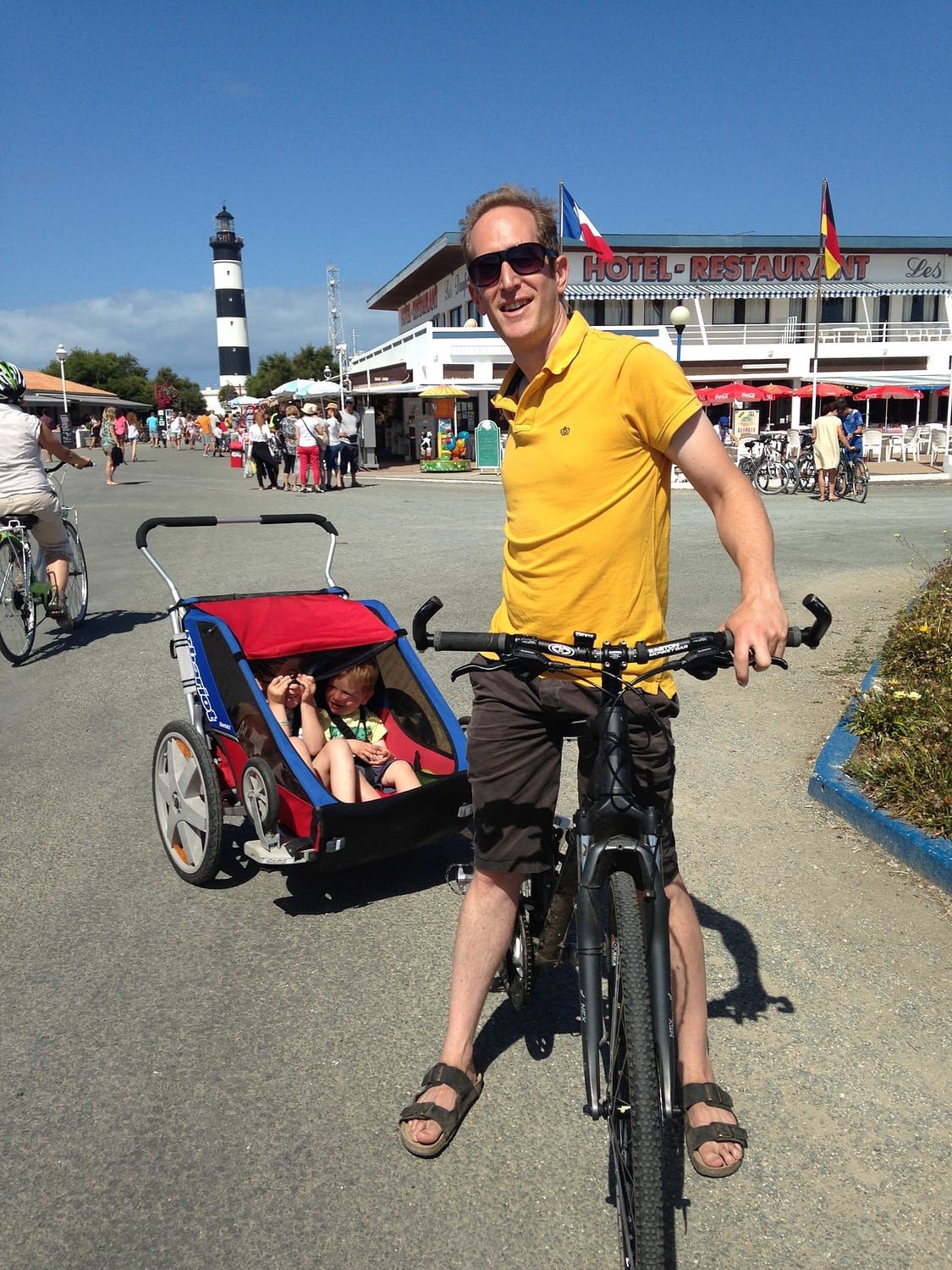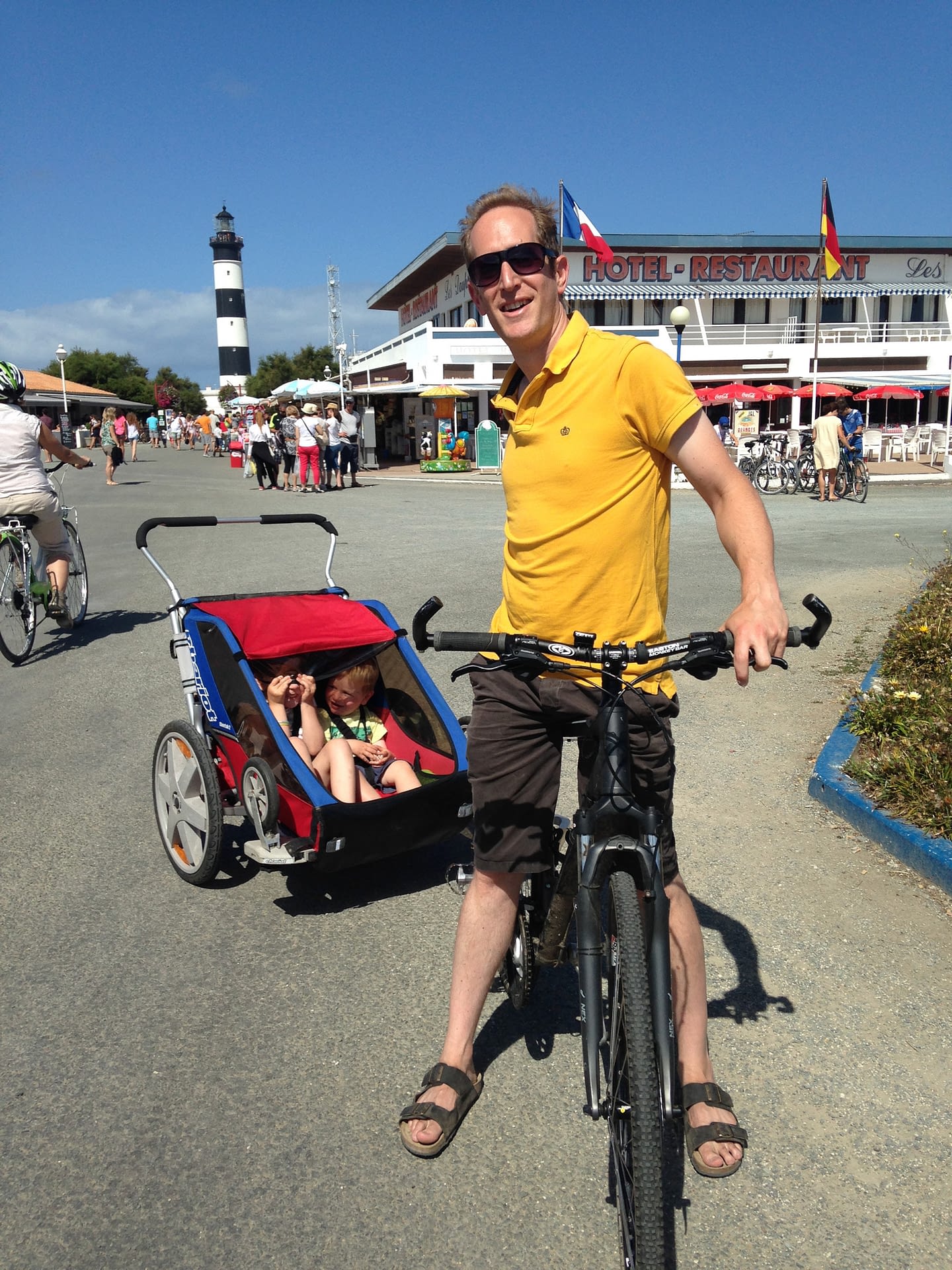 Our last major stop was a Castel Camping site outside of Le Mans. This was perhaps my favourite campsite. Set in the grounds of the Chateau it was spaced out pitching, great atmosphere and pool and the owner invited everyone to a mass BBQ one night where he supplied free drinks and you cooked your own food and chatted to everyone.
And then we wound our way back to Calais, we stopped at a couple of other places, went to the aquarium in Bolongne having parked slightly awkwardly, to then 30 mins into the trip be called out on the tannoy as an illegally parked vehicle. Last stop was Wissant and we stayed in an Aire (french for cheap or free car parks for Motor homes) this stop was essential as there is a restaurant there that does the best Moules Frite in France (in our opinion)
And then back home. We dropped BP back at my parents and felt a bit weird coming home in our Car…
It was an incredible trip, we came back exhausted but exhilarated by the freedom and simplicity that we had experienced, but most of all we'd had an amazing month together as a family and make some lasting memories.
What 3 destinations are top of your family travel bucket list?
Thailand, South America, Israel
If you had to pick one travel item that makes travelling with kids easier, what would it be? For my daughter that is a pad and a pen and for my son it would be a night time teddy. If they each have something that is a constant then it helps them to slip easily into being away from home.
What's your best piece of family travel advice that you can share with the Our Tribe Travels community? Try not to to plan too much, but go with the flow. Kids often need a bit of structure but boundaries can be pushed slightly to get maximum enjoyment without complete melt down!