Tell us a little bit about your tribe and your holiday style.
We are a family of 4 from the UK who have recently moved to Bangalore, India, with Daddy Lynn's work. Jenny (Mum) is the dreamer, Jason (Dad) makes it happen, Arthur (aged 3) loves photographing panoramic views and Ezra (aged 2) loves to climb mountains, trees and dining tables.
We travel on a budget and look for something different to the traditional package holiday. We prefer to use public transport where possible and stay in local family-run accommodation, moving around after a few days to experience as much as possible. Living in Bangalore has given us a fantastic opportunity to explore this area of the world; there's an extensive train network to transport us around India and places like Bangkok, Colombo, Kathmandu are just a few hours flight away.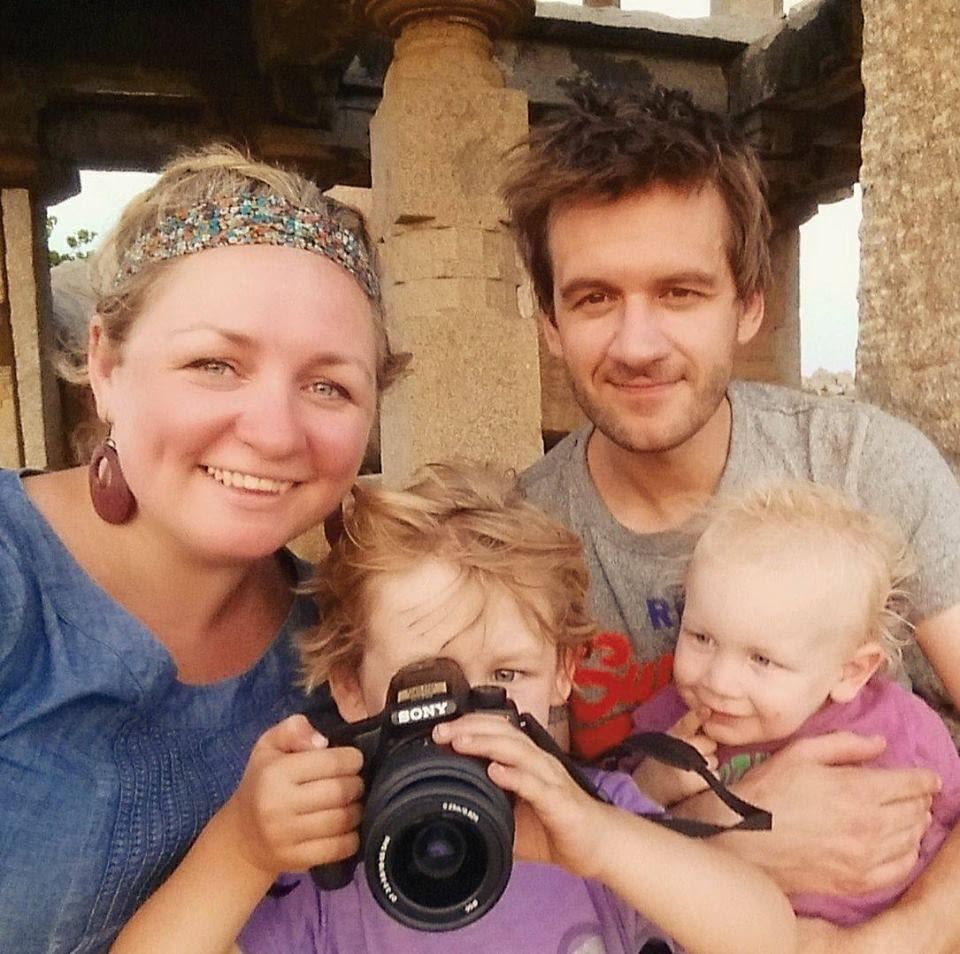 What has been your favourite family holiday and why did you love it?
Essaouira, Morocco. It was our first family holiday outside of Europe and we timed our visit with Ezra's first birthday. For one week, we stayed in a beautiful house we found on Airbnb, in the heart of the medina. It's only a 4 hour flight from the UK, no jet lag issues, no vaccinations required and no visas. Easy. The locals were extremely friendly and there were so many activities on our doorstep; a sandy beach with safe swimming, camels to ride, a beautiful small medina, souks, a fishing port and ramparts to explore. It was the perfect sensory playground for little ones. Plus, so many of these activities were FREE! You can check out our blog post on Essaouira for more info: travelynnfamily.com/why-we-swear-by-essaouira/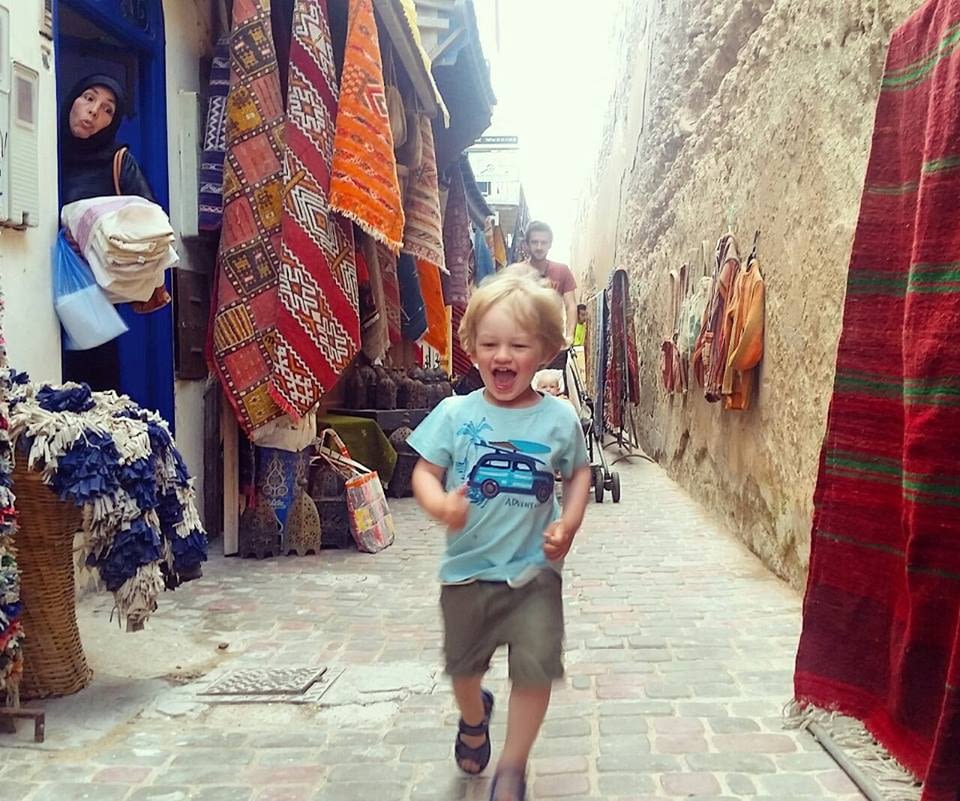 What 3 destinations are top of your family travel bucket list?
Australia – We are all Aussie citizens as we used to live there pre-kids. However, the boys have never been and we're desperate to show them the Outback and meet up with our old friends (who now also have kids!)
Kruger National Park, South Africa – We were here when we first found out we were pregnant so there would be a great sense of coming full-circle if we could take our boys back there.
Sri Lanka – This country has been on our list for so long and somehow escaped us. Until now. Colombo is only a 1.5 hour flight from us here in Bangalore, it would be rude not to. So we're off in August and cannot wait!
***Edit – the family have recently returned from Sri Lanka. You can read about it here***
https://travelynnfamily.com/2017/08/29/why-sri-lanka-is-fantastic-for-young-kids/
If you had to pick one travel item that makes travelling with kids easier, what would it be? The Amazon kids' tablet. I know, I know… screen time is bad. But for long flights, delayed trains and when the kids wake at 5:30am and there's no TV in your hotel… it's Paw Patrol to the rescue!
What's your best piece of family travel advice that you can share with the Our Tribe Travels community? Try and stick to the kids' routine as much as possible and don't try to pack too much in. New places, new cultures, new faces, new food… it can sometimes be too much to take in. The familiarity of routine and a relaxing afternoon will keep the holiday intact.
You can follow TraveLynn Family at:
travelynnfamily.com
facebook.com/travelynnfamily
instagram.com/travelynnfamily
twitter.com/travelynnfamily