Tell us a little bit about your tribe and your holiday style.
I am married to my amazing wife Anne and we have 3 wonderful kids who are all 5 and under (Rianne, Ryan, Renzo). We are currently on our #DaddyBloggerWorldTour and, at the time of writing, in Bogota, Colombia.
We left Vancouver, BC, Canada on Dec 6, 2016 (our Dream Day – the day we followed our dreams to travel the world). Since December, we have visited the Philippines, Hong Kong, Macau, Dubai, South Africa, Brazil, Argentina, Paraguay, French Guiana, Suriname, Guyana, Trinidad and Tobago, Panama, and now Colombia. We are planning to visit every country in South America before the end of this year.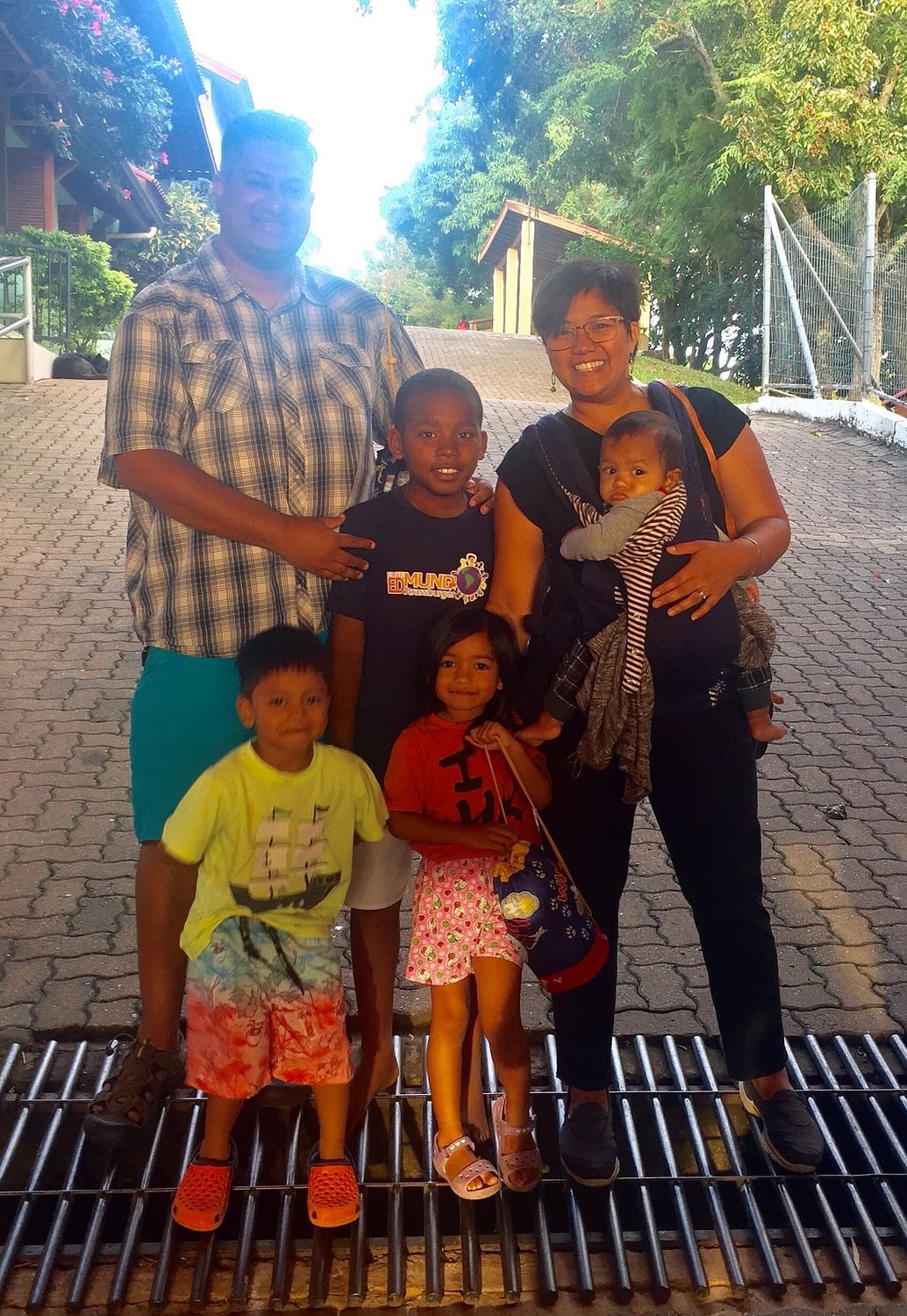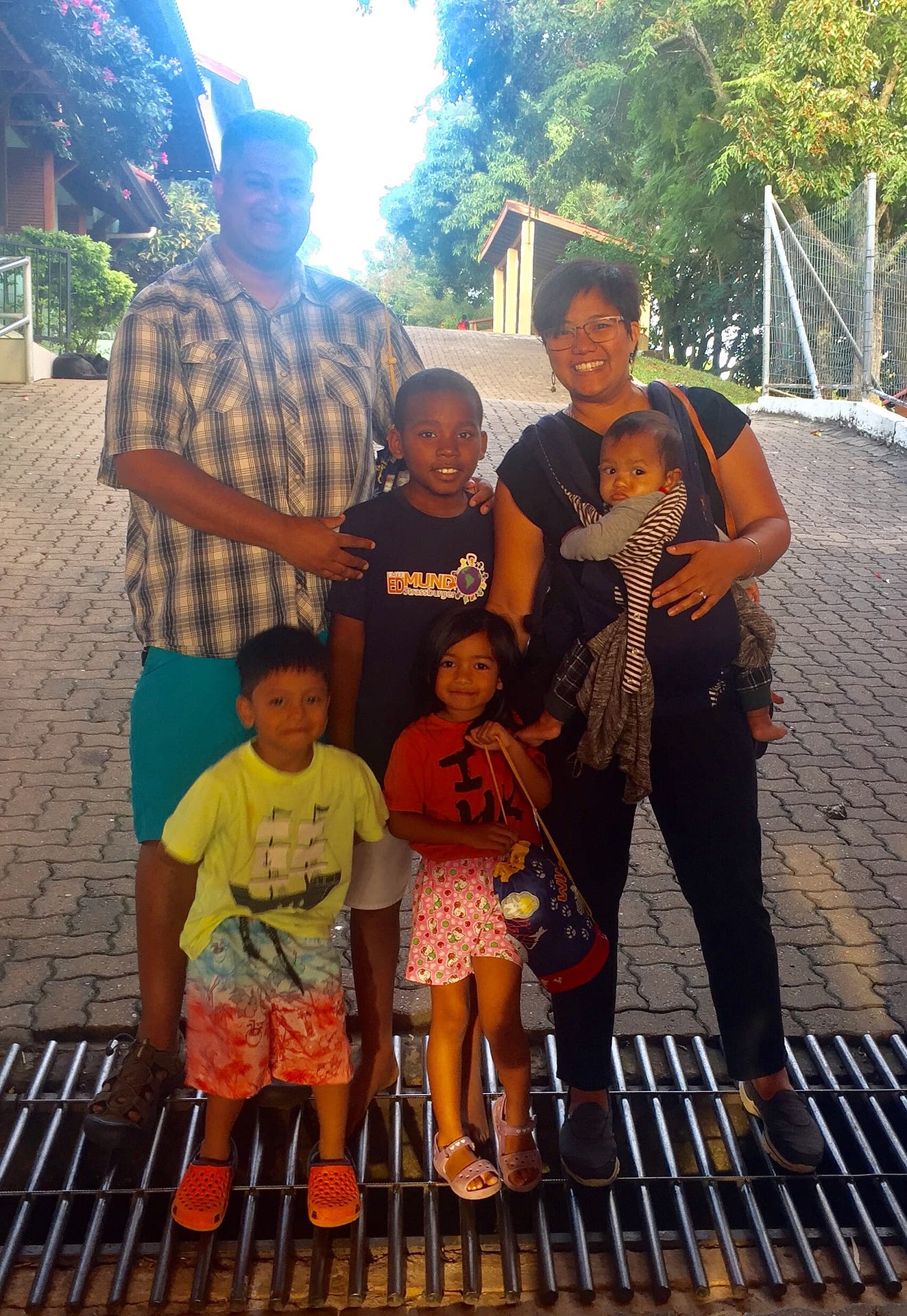 Since we are Travel Bloggers, we get a lot of our travel sponsored (including hotel rooms, sightseeing, food, and transport). When we don't get sponsored stays, we opt for budget accommodation (family-friendly hostels, guesthouses, and hotels). When we are super tired or need a bit of luxury, then we will book ourselves into a nicer hotel (for example, after our 4 day, 3 nights in the Amazon Rainforest)! 😉
We document each and every day of our #DaddyBloggerWorldTour :
http://daddyblogger.com/travel/our-daddy-blogger-world-tour-schedule/
What has been your favourite family holiday and why did you love it?
We absolutely LOVE South Africa!!
We spent almost 2 months exploring this beautiful country. We love the people, the food, the natural beauty, the culture, the history, and the value-for-money! We flew into Johannesburg and then did an Animal Safari in Kruger National Park followed by an overland trip from Joburg to Cape Town stopping in Durban, East London, Hogsback, Port Elizabeth, Jeffreys Bay, and several points along the Garden Route (Storms River, Plett Bay, Knysna, Wilderness, Mossel Bay).
Some of the highlights:
1) Animal Safari – seeing animals in the wild is a life-changing experience!
2) Shark Cage Diving – my wife & I dove while our kids watched from the boat
3) Cape Town – one of the most amazing & beautiful cities in the world!
Here's our Blog Post about our trip to South Africa:
http://daddyblogger.com/travel/baz-bus/
What 3 destinations are top of your family travel bucket list?
Our goal is to be the FIRST FAMILY to visit every country in the world!!
I've personally been to 68 countries on 6 continents and our kids have already been to 4 continents. Even our baby Renzo hit 4 continents before his first birthday! There are no minors or kids or families that have visited every country yet!:)
In terms of actual destinations:
1) Machu Picchu – we will be visiting this site in September
2) Antartica – this is the only continent I have yet to visit
3) Trans-Siberian Train – I've never been to Russia and I love train journeys!
If you had to pick one travel item that makes travelling with kids easier, what would it be? I'm not a big fan of "Screen Time" so we don't give them Tablets or Phones much. The exception is when I am doing my Podcast Interviews and I need them quiet during the interview 😉
As for toys, they each get 2 toys to carry (unfortunately, they tend to lose their favourite toys so we have to replace them every now and then).
Currently, our daughter is carrying around a "Fake Plastic Pink iPhone" (she loves to pretend to take selfies and chat to her friends on the phone) and her Wonder Woman Doll (we visited the Amazon in Brazil where Wonder Woman is from)!
Our son loves racing cars so he is carrying around a Lightning McQueen Car from the movie Cars 3 and an Optimus Prime figure from the movie Transformers.
We also do Happy Meal Toy Reviews from around the world so Rianne and Ryan are in the midst of collecting all the McDonalds Minions Toys from Despicable Me 3.
What's your best piece of family travel advice that you can share with the Our Tribe Travels community? Kids are very adaptable (even more adaptable than us adults/parents). They make friends easily, learn languages quickly, and can sleep anywhere. So, don't make kids an excuse of why you can't travel more. Rather, make your kids the REASON why you should travel as much as possible. If we can travel the world with 3 young kids, so can you!!
I highly recommend creating multiple streams of online income to help further your travels. Currently, we are making money through Coaching, Mastermind Groups, Online Courses, Membership Site, Kindle Book, YouTube Ad Revenue, Affiliate Marketing, and Sponsored Posts. I also teach people how to be Digital Nomads through Skype Coaching, Udemy Courses, Podcasts, and my Virtual Summit.
In fact, Susannah Cery, founder of Our Tribe Travels, was our guest on our Digital Nomad Mastery Podcast!
You can find out more about our passion for teaching people how to become Digital Nomads on our website at: http://www.DigitalNomadMastery.com