Tell us little bit about your tribe and your holiday style.
We are currently a family of four and based in Kl, Malaysia. Mummy Tine from Denmark, Daddy Jim from England and two boys with ants in their pants. Oldest, Viggo, is 5 and only accepted his Danish background when he came to Malaysia as a 3 yo and realised that most of the kids at his school are a mix of different nationalities. Albie is 2 years old, but was 5 months when we arrived in Kuala Lumpur, so he is practically Malaysian – definitely eats like one, loves all things spicy.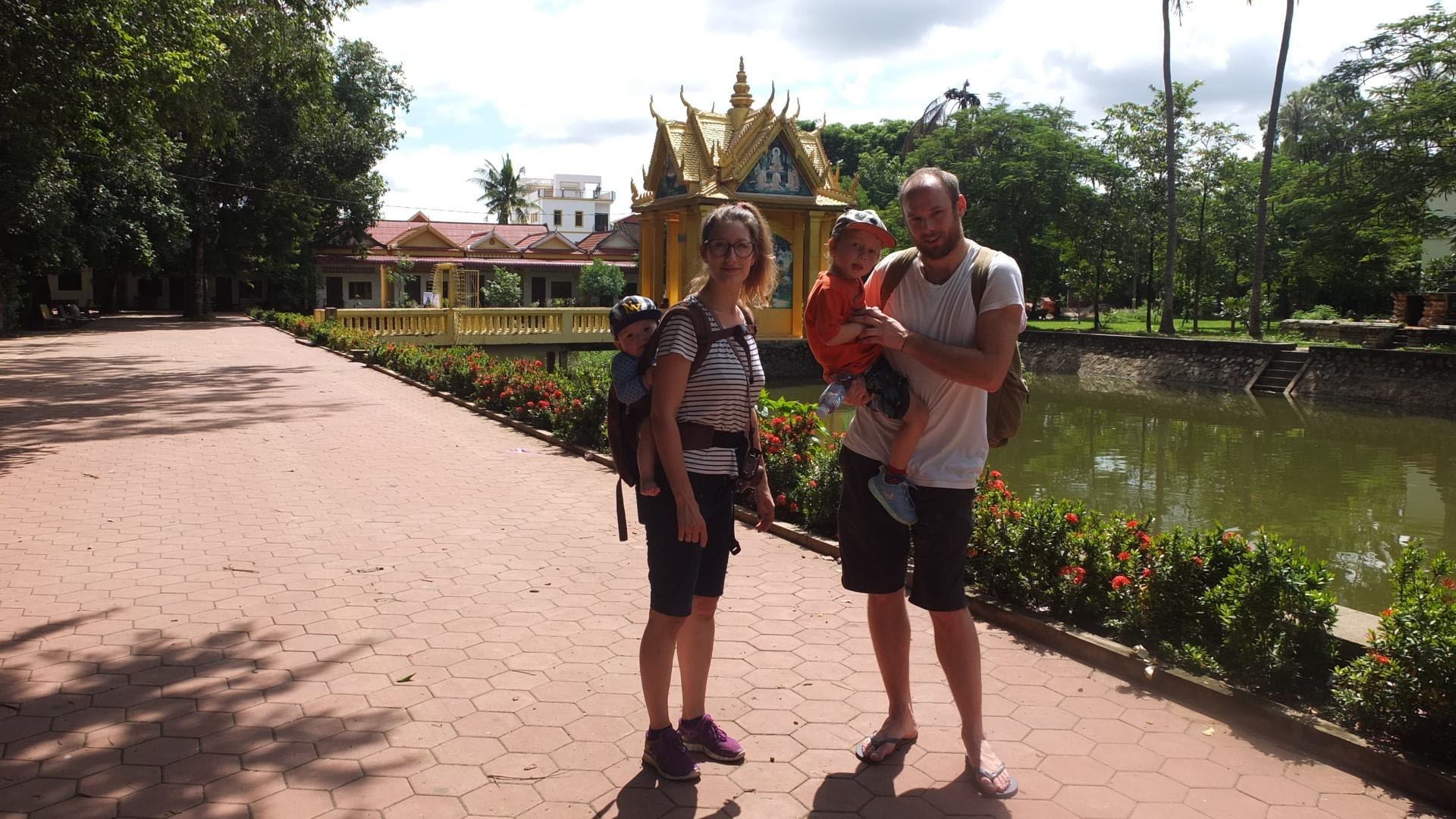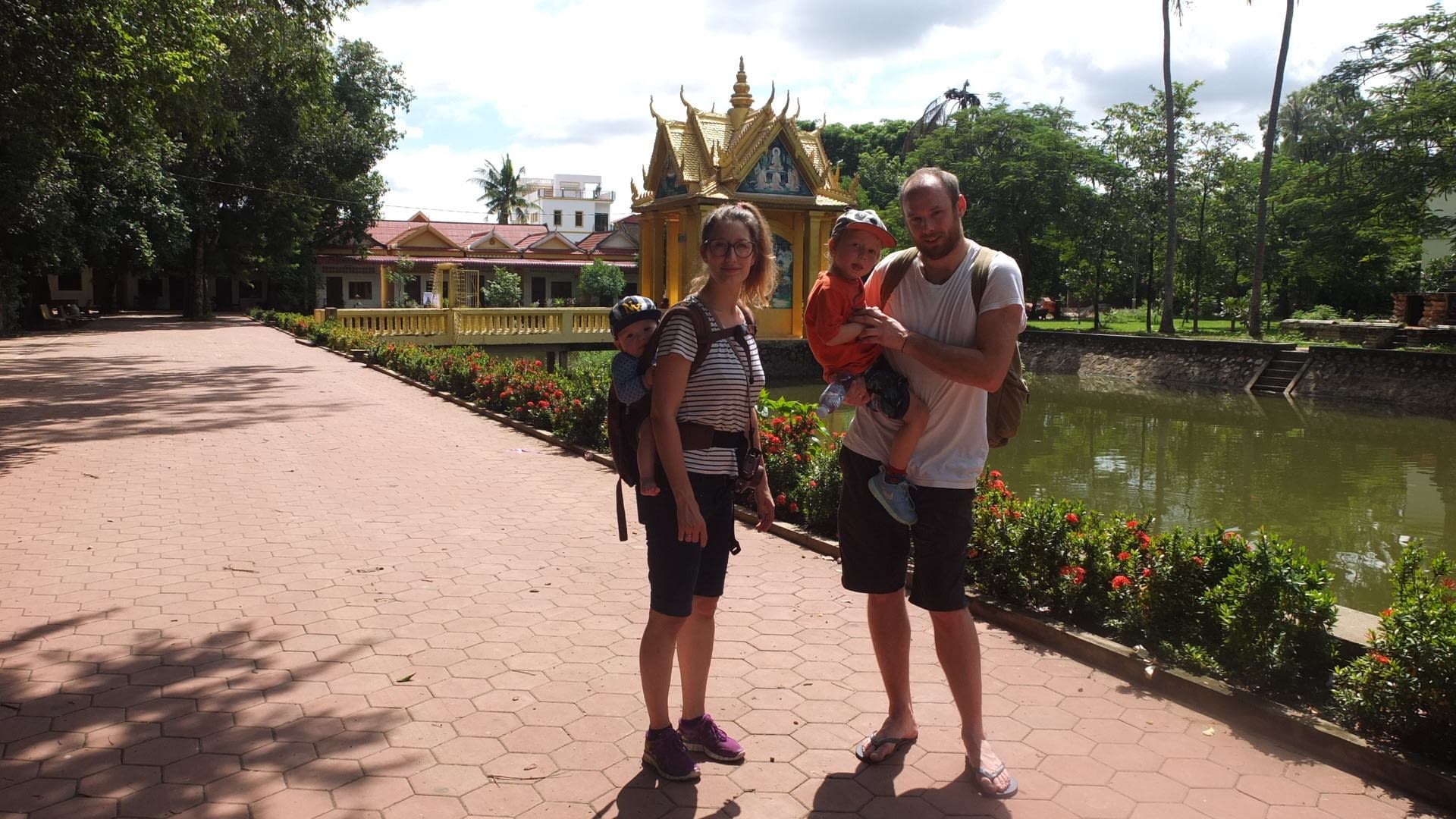 We are travellers and explorers and basically decided to uproot from Frome, Somerset for that exact reason. We had an amazing network of people, a lovely little cottage and were pretty settled, but when I was 3 months pregnant with Albie, we realised that we were not ready to settle like that and the hunt for the perfect international school began. We are based in Malaysia so we can explore as much as possible of South East Asia. We are currently planning a backpack trip in India for 20 days endning up in Sri Lanka for another 20 days. (We met in India 11 years ago and are going back to show the boys where…)
What has been your favourite family holiday and why did you love it?
Our first holiday after arriving in Malaysia was to Cambodia. We LOVED going to Siem Reap and Angkor Wat… It was the perfect combination of culture and relaxing afternoons by the pool. We would get up at the crack of dawn and take a Tuktuk to the temples to watch the sunrise and still be back for the last bit of breakfast at the hotel (I am a BIG lover of hotel breakfast). I think it might be up there as a favourite, because I feel that was when we really discovered that the boys can cope with travelling and all the different experiences it brings.
Nepal was also an amazing experience! Hiking with two kids was most certainly a challenge, but they loved it and we loved it. The Momos in the guest house and when it rained, the boys were out dancing on the grass.
I mention these two holidays, as they are the two that Viggo keeps talking about as well. He wants to go back and keeps talking about how he saw a snake in Nepal and he was allowed to eat crisps on a hill.
Our best advice for a brilliant holiday with kids (mine especially) is not to overdo it and make time for down-time. We don't over-plan and tend to take things as they come. Instead, we will talk and get excited before going about the possibilities there.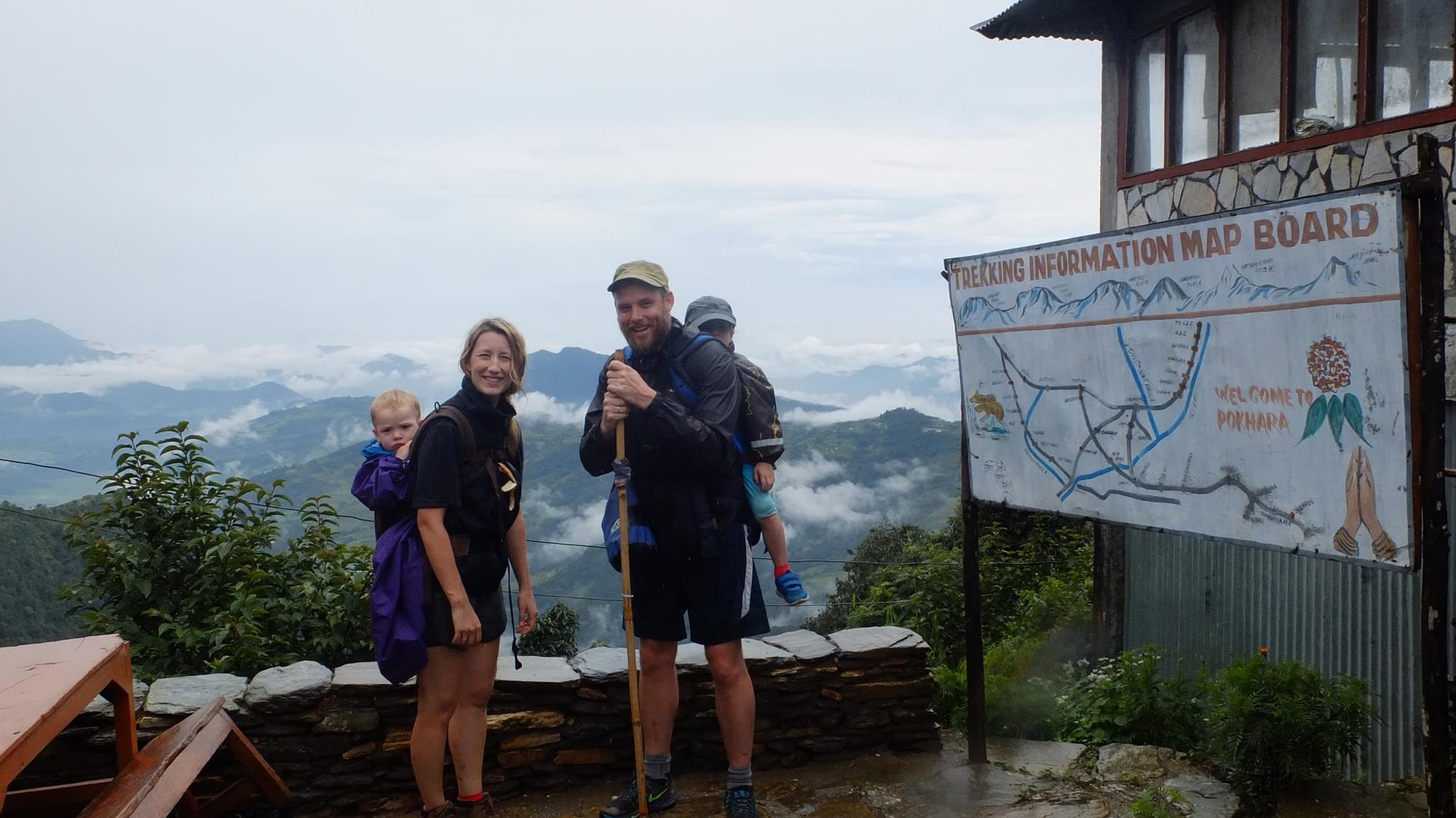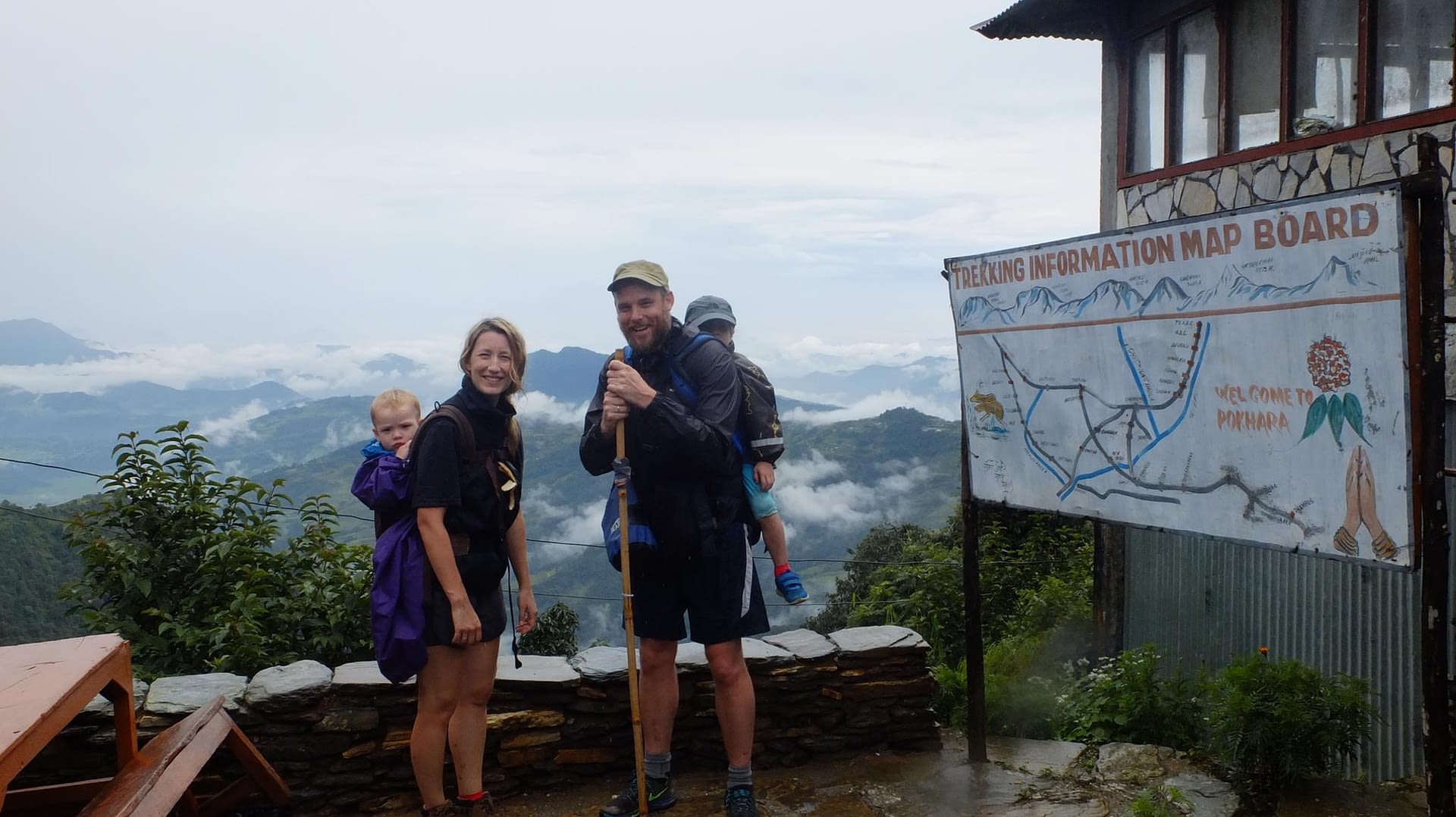 What 3 destinations are top of your family travel bucket list?
Uh, I mean… How do I ever narrow it down to 3 destinations? Unlike my husband, I am not yet as well travelled. So I am literally bursting at the seems by the prospect of the world.
We often take about saving (and saving and saving) and take 6 months out of work to drive around the US in a campervan.
I have always dreamt of travelling around South America as well… Maybe live there for a bit at some point.
New Zealand is another place I dream about!
(There are tons of places, but we are hoping to go to San Francisco at Christmas and Japan at Easter)
If you had to pick one travel item that makes travelling with kids easier, what would it be? I am actually thinking about it at the moment for India. I tend to make a "fun-bag" that the boys don't know about and add small lego boxes to make, colouring books and crayons, stickerbooks etc.
If I was to choose just one thing out of the "fun-bag", it would be the stickerbook, I think… For my boys anyway. A big one.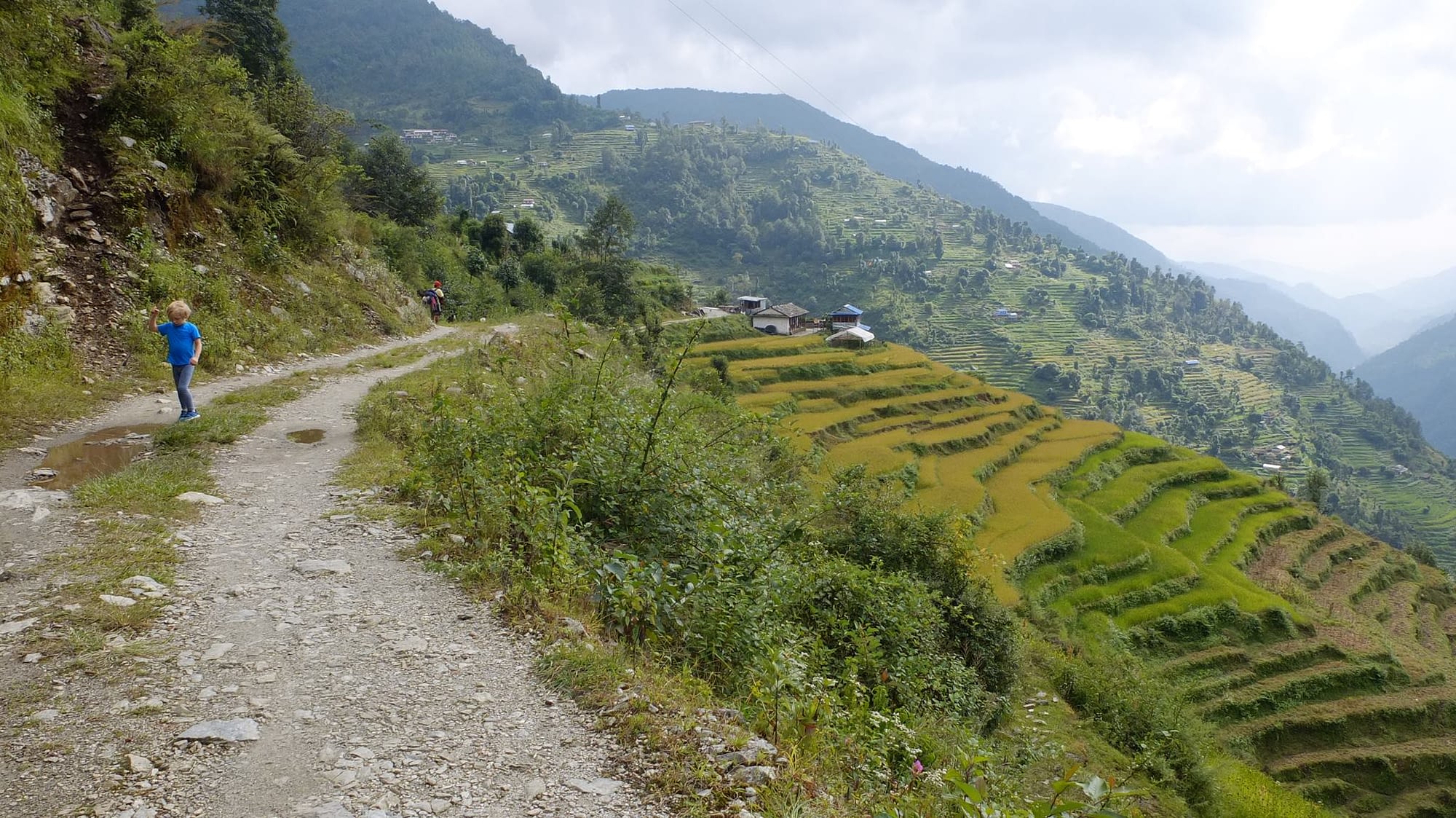 What's the best piece of family travel advice you can share with the Our Tribe Travels community? Relax!
There are so many things to worry about when you travel and in life in general, so just relax. Enjoy where you are and the people you are with. Don't stress about not seeing everything, but instead enjoy the fact that you might be exploring a puddle for a little longer than you anticipated to do. In Nepal we were meant to do the Annapurna, but Viggo was not the fastest walker and instead of rushing him, we decided to take it slow and enjoy nature and seeing him enjoy nature and Nepal (we basically had 4 days for the hike and Annapurna is exactly 4 days…)
You can follow Tine's India and Sri Lanka travel adventures on their 'TrackMyTour'
Bratbackpacking Summer 2017 
You can follow Tine's blog, An Unexpected Housewife, here.