Tell us a little bit about your tribe and your holiday style.
My husband and I are both Australians who have been living in Kuala Lumpur, Malaysia for almost 10 years. KL is an incredible base to travel to many locations within Asia so my husband and I definitely made the most of our time without kids and went away every chance we got! Now, we have three gorgeous girls (4, 2.5 and 8 months) and we are continuing the adventures! Sometimes the adventure is a little slower or shorter than what it used to be but we have every bit as much fun!. Our travel style and budget varies from trip to trip, based on how long we are going away for, who we are traveling with and where we are going.  I would say that going to new and off the beaten path places are usually the trips that make us happiest!
What has been your favourite family holiday and why did you love it?
This one was a tough choice, because we have been so lucky to have had the chance to travel to many places with our kids. Eventually I narrowed this down to a place that we went most recently. For this trip, we had the opportunity for our oldest two children to stay at home with my parents, and we decided to travel with only our youngest daughter (who was 7 months) to a place that had long been on our list-  Iran.
From the second we stepped off the plane in Tehran, we knew we had made the right decision to bring her along. Iranians LOVE babies and everywhere we went we were greeted with smiles. Iran was such a wonderful experience! Being able to experience things like roaming for hours in  the bazaars which have been operating for hundreds of years and were once stops on the silk road, to seeing the truly stunning mosques of Esfahan and Shiraz, meant that everyday of our trip was incredible. It was the whole package- we felt safe at all times, we ate delicious food, saw absolutely stunning sights, and above all experienced the amazing hospitality of Iranians. We can honestly say that we didn't encounter one person who didn't go out of their way to say hello, or offer assistance in some way.
In terms of top tips, Iran was like a step back in time in terms of organisation! You cannot use credit cards at all in the country, so no online bookings.  We read lots of blogs, and posted many times on Trip Advisor forum to get a good idea of where we wanted to go. Plus we had our trusty Lonely Planet. In order to get a visa on arrival we needed to have our first few days booked, so we emailed and called around to get a booking in Tehran, which was our first stop. They hotel was used to the process and sent us a voucher that we could show at the visa counter. After Tehran, we had a rough idea of where we wanted to go, and decided we wanted to self drive.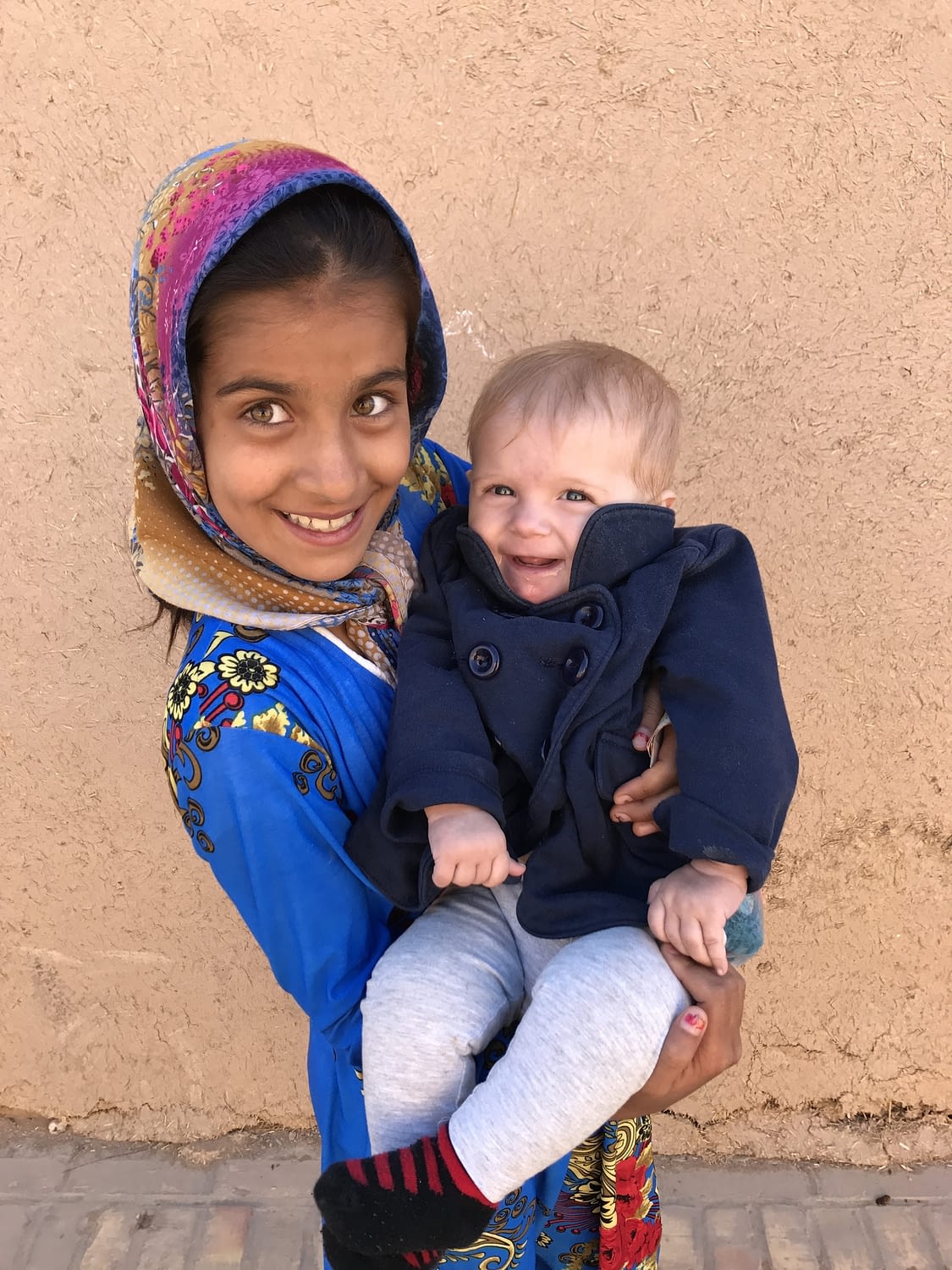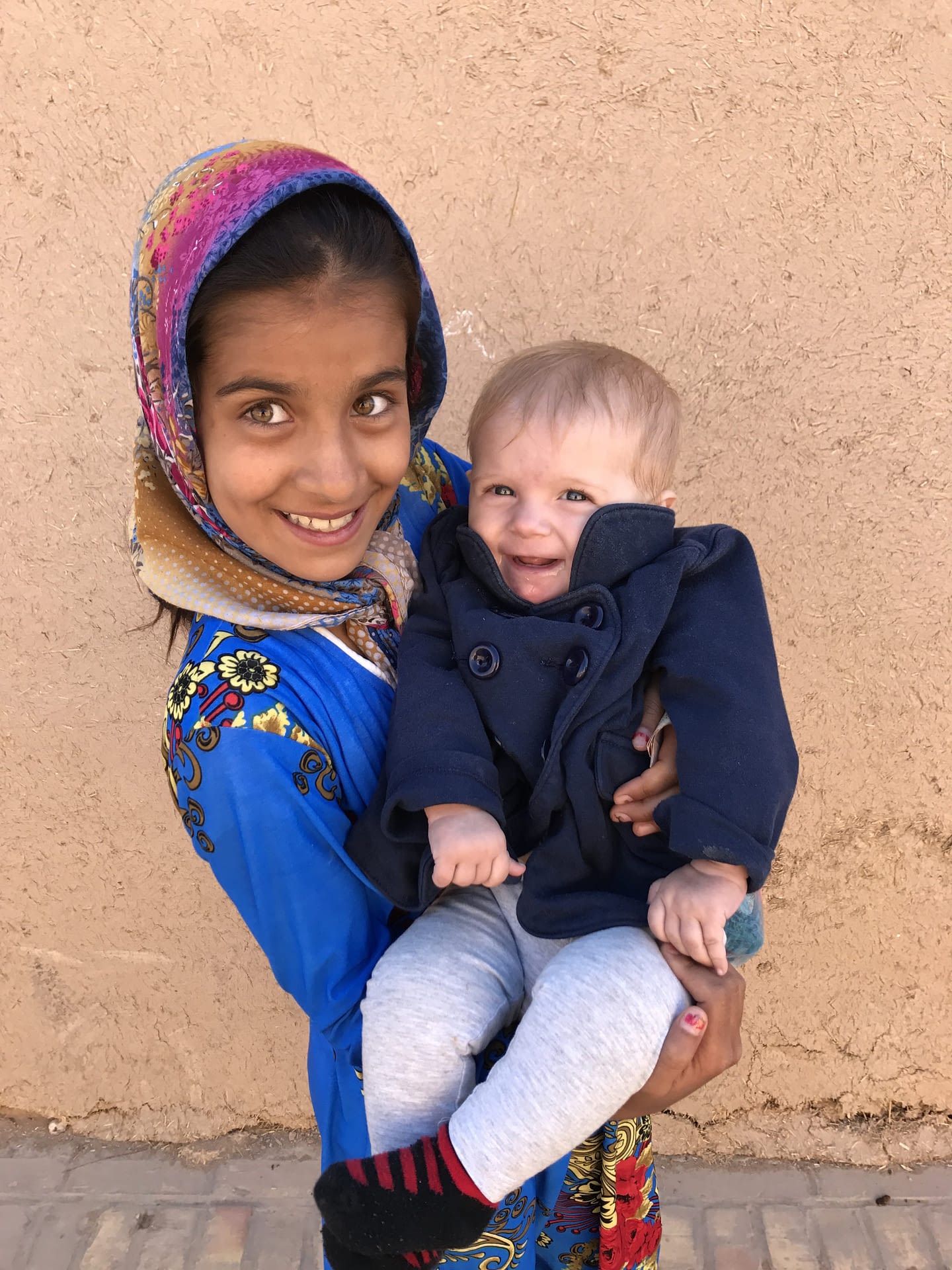 After years of driving in Asia, we felt confident this was manageable, and we just brought our daughters car seat with us. Probably the unusual part of this was that the deposit we left needed to all be in cash since there are no credit cards. As we made our way south, we just called ahead to hotels in Kashan, Esfahan, Yazd and Shiraz. The choices were based on reviews we had read, and tips from other people. In general, we opted to stay in traditional hotels. These were old caravanserais that had been converted. The rooms were usually simple, but we loved the central areas and the feel of the places. Some were really beautifully renovated. More modern hotels were definitely available in bigger places, but we loved the atmosphere in the traditional hotels and felt that we always had someone to chat with. There are definitely not many tourists floating around. We met the same people over and over again!
We loved the break away from just booking a hotel online and felt like it was a little closer to what we used to do in the "old days!"
What 3 destinations are top of your family travel bucket list?
The ever growing and ever changing bucket list!  This list honestly changes on a daily basis for me, but for right now at this very second, I would say that these are the three that stand out to us:  Mongolia, Tibet and Kerala, India.
If you had to pick one travel item that makes travelling with kids easier, what would it be? For us, it is hands down a baby carrier. When the kids were little we never left home without our Baby Bjorn. All three of our girls loved being carried around, and we liked that they could be a part of everything that was going on. We were also lucky that all three seemed to sleep well in it so we never had to stop for them to nap and could continue on our adventures.
What's your best piece of family travel advice that you can share with the Our Tribe Travels community?
Don't overthink whether places are "kid friendly" or not. In general, we have found that everywhere can be  kid friendly. In a new place there is always so much to see and do that they are  always well entertained. I will also say that in so many places we have been blown away by the locals who have gone over and above in helping us with the kids- holding them so we can eat dinner, entertaining them while we relax, and even just making them laugh after a long day of travel. There is kindness everywhere in the world if you look for it!