North Coast 500 Itinerary – member submission  from Deepika Narula
Thinking about planning a road trip? The NC500 or Route 66 is a superb road trip to explore the Scottish Highlands. 
You can buy the NC500 map and get itinerary with here to find accommodation on www.northcoast500.com for a charge of £15.00. We decided to plan the route ourselves to save money. We traveled from West to East in a loop and we found the West side to be more beautiful than the East side.
How to get there:
You can book flights to Inverness or Edinburgh and hire a car from there. The route starts from Inverness.
Tourist season is May-September. Out of season the weather conditions are not great,  but it still attracts the hardy travellers.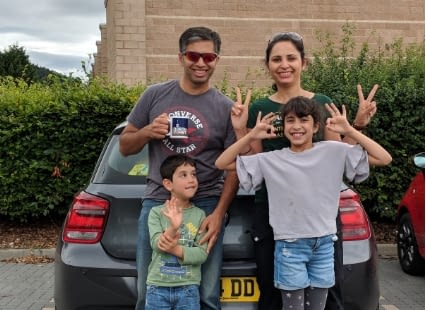 Accommodation:
There are lots of different options to choose from including B&B's, self-catering, caravans and hostels. We booked the accommodation during Easter break (end of March), for a trip in August and hostels were the most cost effective option.
Prices vary from £92-£100 per night, based on a private room for 4 people (2 x adults and a 4 and a 9 year old). We had the privilege of having an en-suite in two of the hostels. All the hostels were very well equipped with the self-catering utensils, a community dining area and a community lounge area. Towels were provided at most of the hostels.
Positives of hostel accommodation:
Our children made so many new friends which meant that we felt no pressure to entertain the kids . In one hostel they played with a group of French kids who couldn't speak English (my kids don't speak French) and they taught my daughter how to play Dominos.  We met many different people and got to share our travel experiences.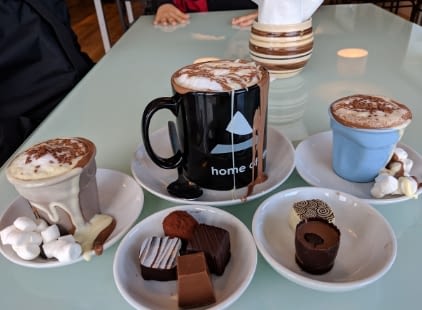 Route Planner by Day:
Day 1- Inverness to Torridon
Day 2-Torridon to Ullapool
Day 3- Ullapool to Durness
Day 4- Durness to Melvich
Day 5- Melvich to Orkney (return)
Day 6-Melvich to Helmsdale
Day 7-Helmsdale to Inverness

Day 1- Inverness to Torridon
Start time- 10 am Inverness
Take A862 from city centre to Beauly through Muir of Ord, then take A832 towards Cortin/ Ullapool till Achnasheen.
Two choices here – Follow A832 to Kinlochewe (Take this route if driving a campervan/motorhome), or take A890 towards Applecross though Lochcarron.
Two choices – Take A896 towards Shieldag, or Pass Kishorn and take Bealach na Ba towards Applecross. This was the highlight of day 1 but this route is not suggested for people who are not experienced drivers. There are numerous stopping points to take pictures and enjoy the stunning views.
Bealach na Ba takes you from Tornapress through Applecross and Shieldag to Torridon.  Stop at Applecross for fish and chips/ seafood and an ice cream from Applecross Inn. There is a fishing farm on the way from Applecross to Shieldag, stop for a smoked salmon or smoked Brie. There is a stone baked pizza place in Shieldag. We carried our tea and sandwiches so we stopped at Applecross for an ice cream only.
Beaches at Applecross and Shieldag
Our hostel check-in was at 05:30 pm and we reached at Torridon around 4:45pm so we drove 3 miles from information centre towards Torridon Cire Mhie Nobuil- a walk long the waterfall in the hills. We walked up till the footbridge and it took us an hour and a half from car park to and fro. This was the most pristine and scenic walks we have ever done.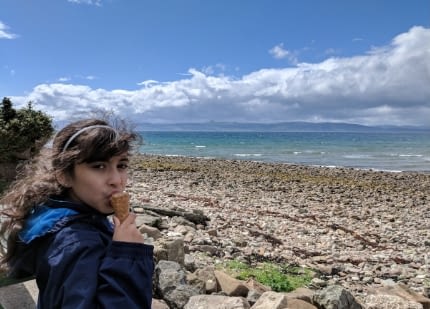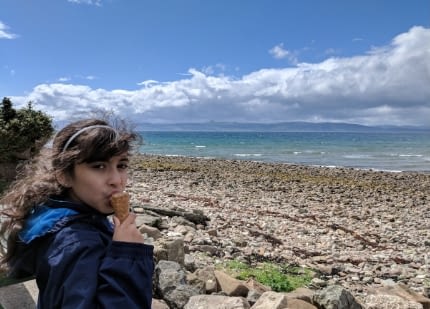 Day 2- Torridon to Ullapool
Start time – 10 am
The drive is simple on day two as there is only one road heading to Ullapool.
Take the A896 towards Kinclochewe and then A832 towards Gairloch.  You can stop at Beinn Eighe for walking trails  or Victoria falls, we stopped at Beinn Eighe for a small stop to admire the views. We stopped at Gairloch for a walk towards a waterfall and stopped for tea.
Big sands beach on B802 (off NC500 route). Follow A832 towards Poolewe, Aultbea, Laide. We went off route towards Mellon Udrigle, another beach with turquoise waters and white sands. Gruinard Bay is a beautiful beach but it started raining so we kept on going on the A832 towards Little Gruirnard, Mungsdale, Badcaul till Corrieshalloch Gorge (around 45 miles from Gairloch). This gorge has a suspension bridge and you can cross the suspension bridge towards a viewpoint of the gorge. Amazing views!!
Take A835 towards Ullapool. We arrived around 6pm
Ullapool is famous for its music. Visit Ceilidh Place, Arch Inn, Argyll Hotel if you love to listen to music.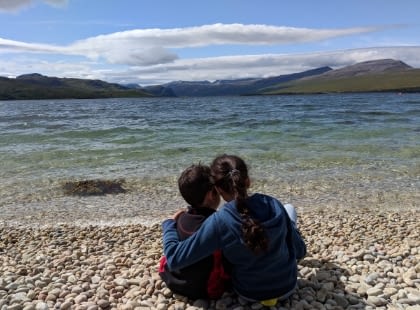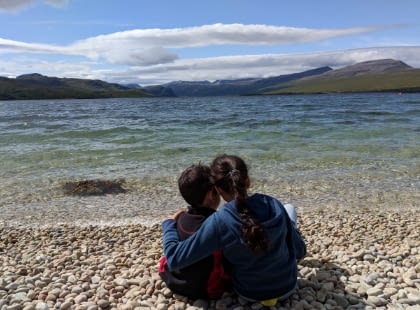 Day 3 – Ullapool to Durness
Start – 11.00 am 
Follow the A835 from Ullapool to Inchnadamph, then two routes- A894 towards Kylesku for caravans and motorhomes or A837 towards Lochinver. If you are interested in geology, you can stop at Knochkan Crag for a hike. There are toilet facilities here. We stopped only for views as we wanted to trek to a waterfall near Kylesku.
We stopped at Lochinver's famous pie shop, this is a must stop. £8.50 for eat in and £4.50 for take away. We took take away pies and went to Achmelvich beach and had lunch there. Clachtoll and Clashnessie beach are on the way and you can stop if you wish. We decided to keep going on and just stopped on the parking areas for viewpoints.
From Lochinver take the B869to Kylesku.
We reached Kylesku around 3pm. To our disappointment, the trek to the waterfall Eas a Chual Aluinn was two hours each way, and it was too tricky for our four year old. The ferry runs twice a day at 11am or 1pm, so book in advance. We took  the A894 towards Durness, our next hostel stop. It was raining so couldn't go to Balnakeil Bay, but apparently on a good day this beach has stunning views of sunset. You can take ferry to Cape Wrath-light house or walk along the walking trails. We skipped this as it was raining and the ferry timings are dependent on the weather. This is a 3 hour activity if you take ferry.
We reached Durness at around 5pm and after checking in we left for a small walk to the Smoo Caves. Very interesting caves with lots of history. Day tours inside the caves are weather dependent.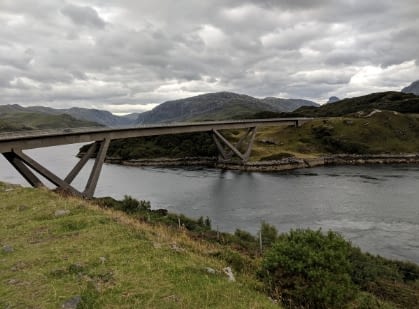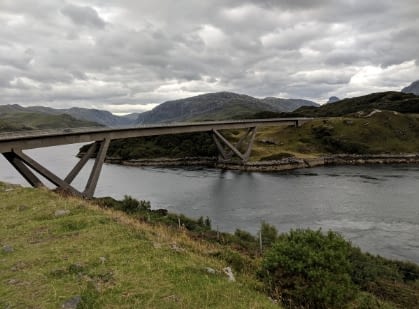 Day 4- Durness to Melvich
Start – early start 08:45am
We started our day by visiting a local chocolatier – Cocoa Mountain. The chocolates are delicious and you can buy your lunch from here.
Take the A838 towards Melvich. Places of interest on the way- Ceannabeinne, Polla, Loch Eriboll, Hope, Tongue, Coldbackie, Bettyhill, Melvich.
We stopped at Loch Eriboll for scenic views and walked down towards the Loch for a picnic lunch. This was impromptu stop as the scenery from viewing point were out of this world. We stopped at some more viewpoints along the way to reach Melvich at 4:30pm in our caravan stay on a local farm. We decided to go on the Melvich beach and had the entire beach to ourselves.
Day 5- Durness to John O' Groats to Orkney Islands
Start – 07:30am.
We booked a trip to Orkney, through Viator, that costed £150 as the ferry with our car was about £220. 
We took the A836 through Thurso to John O' Groats where we took the 08.45am ferry to Orkney. The ferry journey took around 45 min. There is lots of history on this trip mainly focused on WWII.  Highlights of the day – Scapa Flow, Skara Brae, Rings of Brodgar, St Magnus Cathedral. Interesting visit to Skara Brae – a stone age civilisation. Main stops were Kirkwall and Stromness. The lunches were expensive – for example a small panini costed about £5.45 and coffee was £2.50.
Return ferry ride was at 7.00pm 
Thurso has a big Tesco and Lidl – ideal for buying provisions.
We arrived back to Melvich around 10.00pm.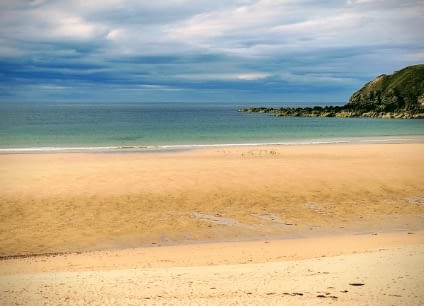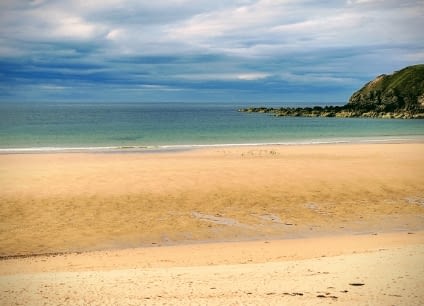 Day 6-Melvich to Helmdale
Start – 10:15 am
We took the A836 from Melvich to John O' Groats and went to Duncansby Head for some views. We stopped at Dunnet Bay for a while but it started to rain so we bought some Orkney ice creams from the shop on Dunnet Beach. You can also visit Castle of Mey. Prince Charles was staying there when we visited so the castle was closed to visitors.
Take the A99 all the way up to Helmsdale. We stopped at Old Wick ruins and went for a short walk along the coast. After Ulbster opposite Cairn O' Get sign board (brown background) are Whaligoe steps. These are 365 steps along the cliffs with stunning views and lots of birds to watch. There is no sign-post for Waligoe steps as it is maintained by volunteers and we had a bit of trouble finding it. At the start of steps is Whaligoe café with delicious food, drinks and views. Its open from Thursday-Sunday.
We reached Helmsdale hostel around 5:30 pm.
Day 7-Helmsdale to Inverness
Start time – 10 am
Take the A9 from Helmsdale to Evanton.
We stopped at Brora and visited Dunrobin Castle from outside only and went for a walk along the beach. Then we stopped at Golspie for some more walk along the beach and had some ice cream.
Near Evanton take A862 towards Dingwal and through Conon Bridge, Muir of Ord to Beauly and then to Inverness city centre.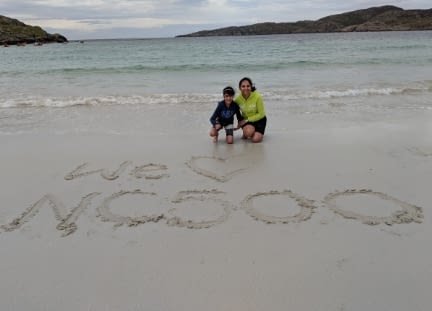 Positive experiences on the NC 500:
Parking is free on NC 500

Route is marked clearly with signs (brown background)

Lots of viewing point with parking signs

Friendly people

Nature at your hand's stretch

Met travellers and shared our experiences

Washer/dryer at most places

Restaurants/ pubs will let you use their toilet facilities

Experienced hostels for the first time

Expect strangers to greet you and have a friendly chat
Issues we encountered:
NC500 is not on GPS, you need a map

The Information centre in Inverness didn't had any maps

Midges – small flies that attack in troops so you can't escape, not even when you're in your car. Buy an anti-midge repellent which is easily available in Scotland

Be prepared for the rainy, cold and windy weather. We experienced the sun, rain, clouds and windy conditions on the same day

Start your day as early as 8 – 08:30am and finish early as most shops close by 5-5:30pm. 

It's a single road so you have to regularly pull over and let the traffic pass.
Things to carry:
Thermos flask as you might want to stop and have some tea or coffee at a scenic spots

Pack wind/water proof jackets, hats and comfortable clothes

Carry lots of fruits and snacks. We topped up with bananas, apple, oranges, biscuits, crisps.

Water bottles

Antibacterial hand gel

Sunscreen

Slippers – handy if staying in hostels

Sandwiches for lunch

Picnic blanket

Portable charger