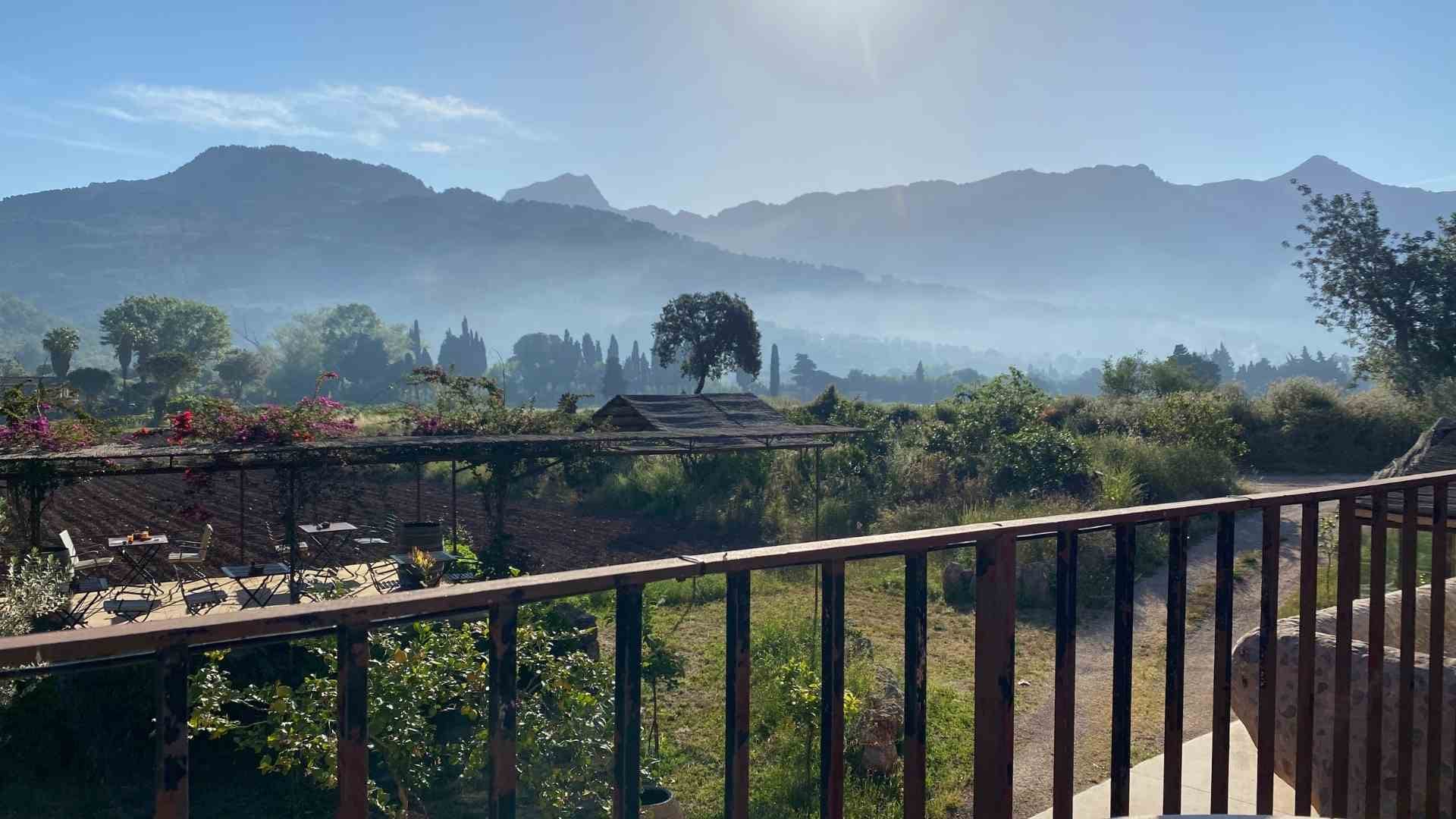 "This finca is a hidden gem. Stunning views, beautiful rustic rooms and a fabulous breakfast make this adult only bolt hole the perfect location for rest and relaxation".
A beautiful, adult only Finca 
I have been to Mallorca many times, and it's my first choice short-haul break when I fancy some sunshine and warmth.
This recommendation is unusual for Our Tribe Travels as it is an adults-only accommodation, but I was so in love with the place that I felt the need to share it with other parents who might be planning a child-free break in the future.
What is it?
A gorgeous Finca set on 72 acres of farmland.
Where is it?
Located between Port De Soller and the old town of Soller, it's rural enough to feel secluded and quiet whilst also being within walking distance of the beach.
Designed for rest and relaxation
The first thing that hits you when you arrive at Ca N'ai Finca is how peaceful it is. Located within 72 acres of beautiful farmland, predominantly orange and lemon trees, you instantly feel relaxed. Being an adults-only hotel, it's ideal for parents looking for some peace, and much needed me time.
I'm not a fan of super slick, high-end rooms with no personality and Ca N'ai delivers character and quirky interiors in buckets. All of the rooms are spacious, and some have private room terraces, which give you a peaceful vantage point to relax and take in the views. There are also farm buildings converted into rooms that are ideal if you are travelling in a small group.
Walking distance to Port de Söller 
If you've visited the little town of Söller before you'll know that there is a traditional wooden tram that suns between Söller and the Port (7 euros each way). At the end of the farm is a tram stop, so you can jump on and take the tram in either direction, or you can walk to the Port, which takes around 15-20 minutes. 
The Port has a sweeping bay full of bars, restaurants and boats and has a great atmosphere in the evenings. I walked down most evenings and felt comfortable walking back to the Finca alone.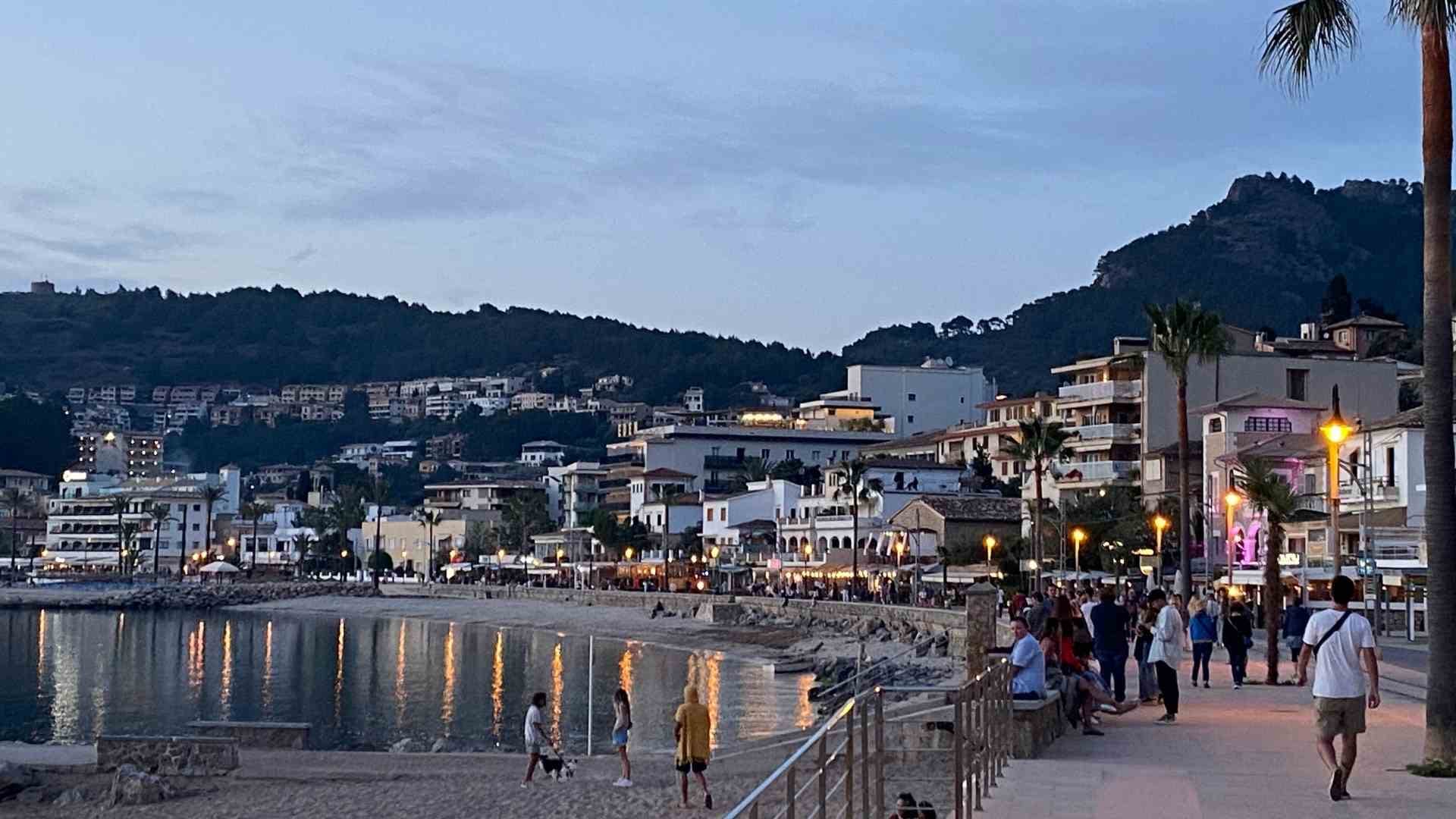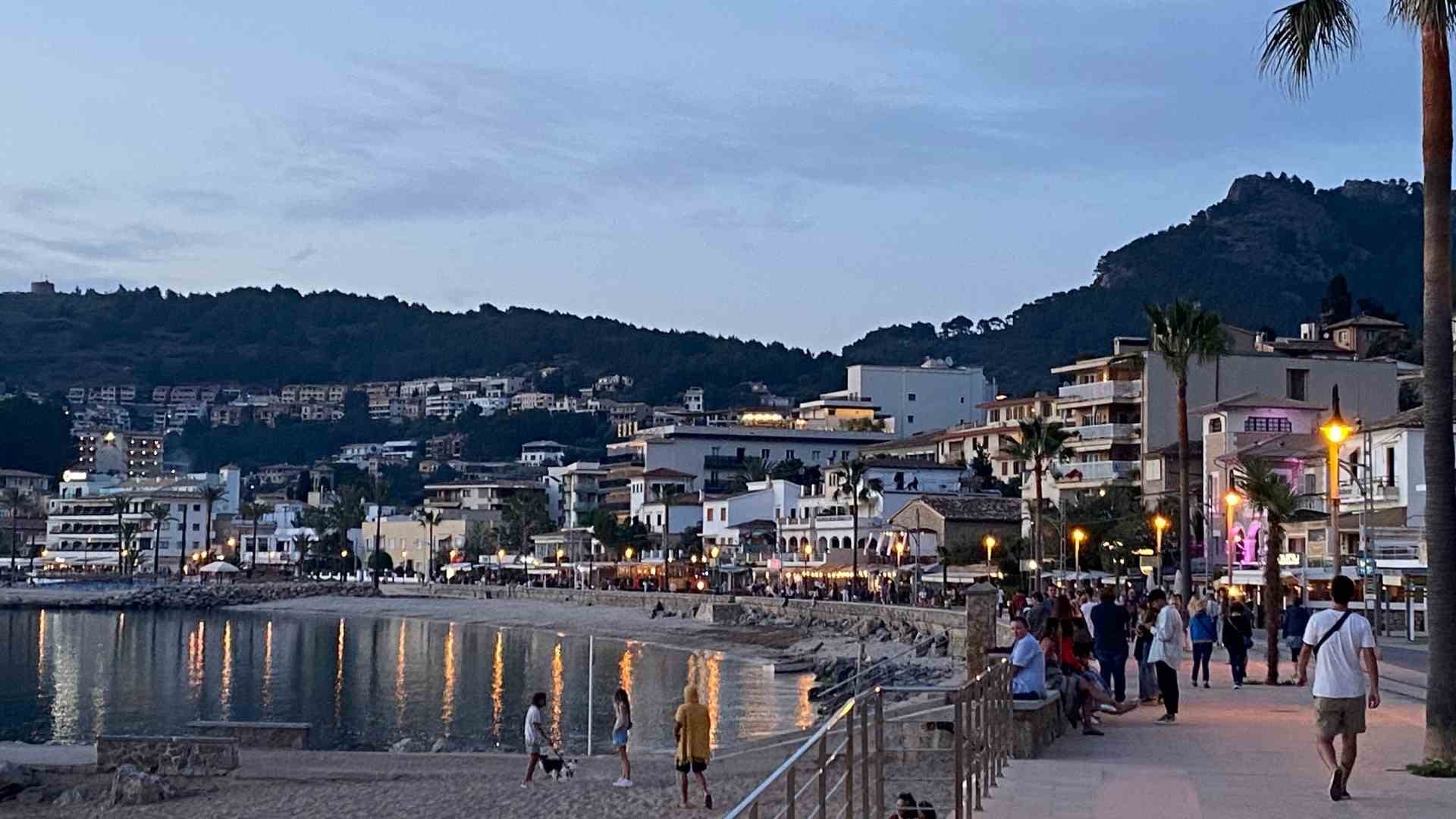 "The finca is walking distance to Port De Söller, a pretty waterfront town with a small beach – perfect for sunset drinks".
The highlights of staying at Finca Ca N'ái
The breakfast is very relaxed buffet style, with eggs made to order. There's no rush for tables, and you can sit and enjoy your food and coffee for a few hours. The view from the terrace is incredible and was one of my highlights of the day.
The swimming pool is surrounded by comfortable double sun beds, plenty for all guests. The water wasn't heated, but it's the perfect way to cool off in the sunshine. Reading my book with the gorgeous view was a treat.
Service at the hotel is fantastic but understated, and I loved the fact that the swimming pool had an honesty bar where you could help yourself to drinks.
The rooms had a fridge in them, so although the hotel doesn't serve lunch or dinner, I could buy food from the supermarket and enjoy lunch on my roof terrace.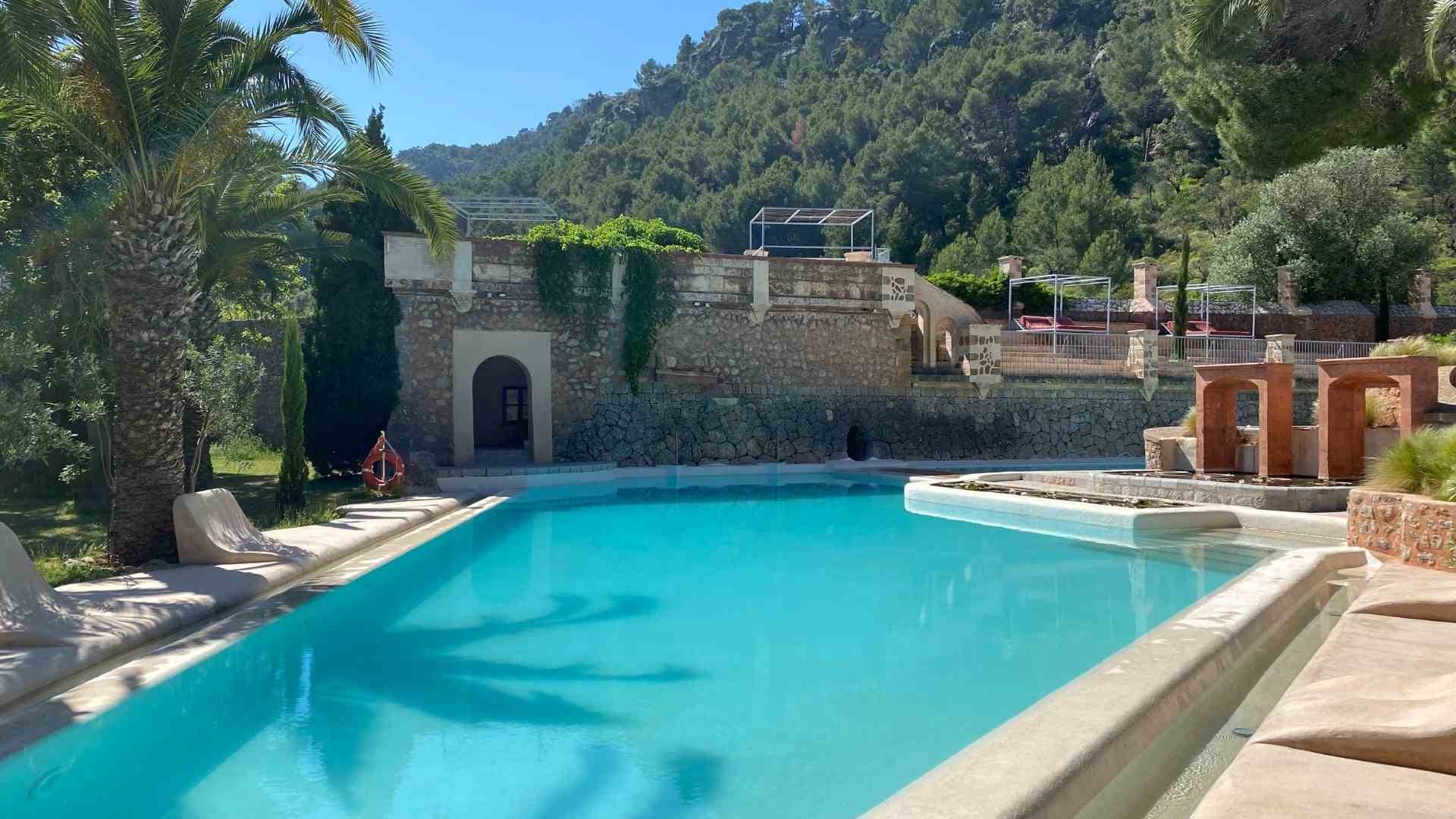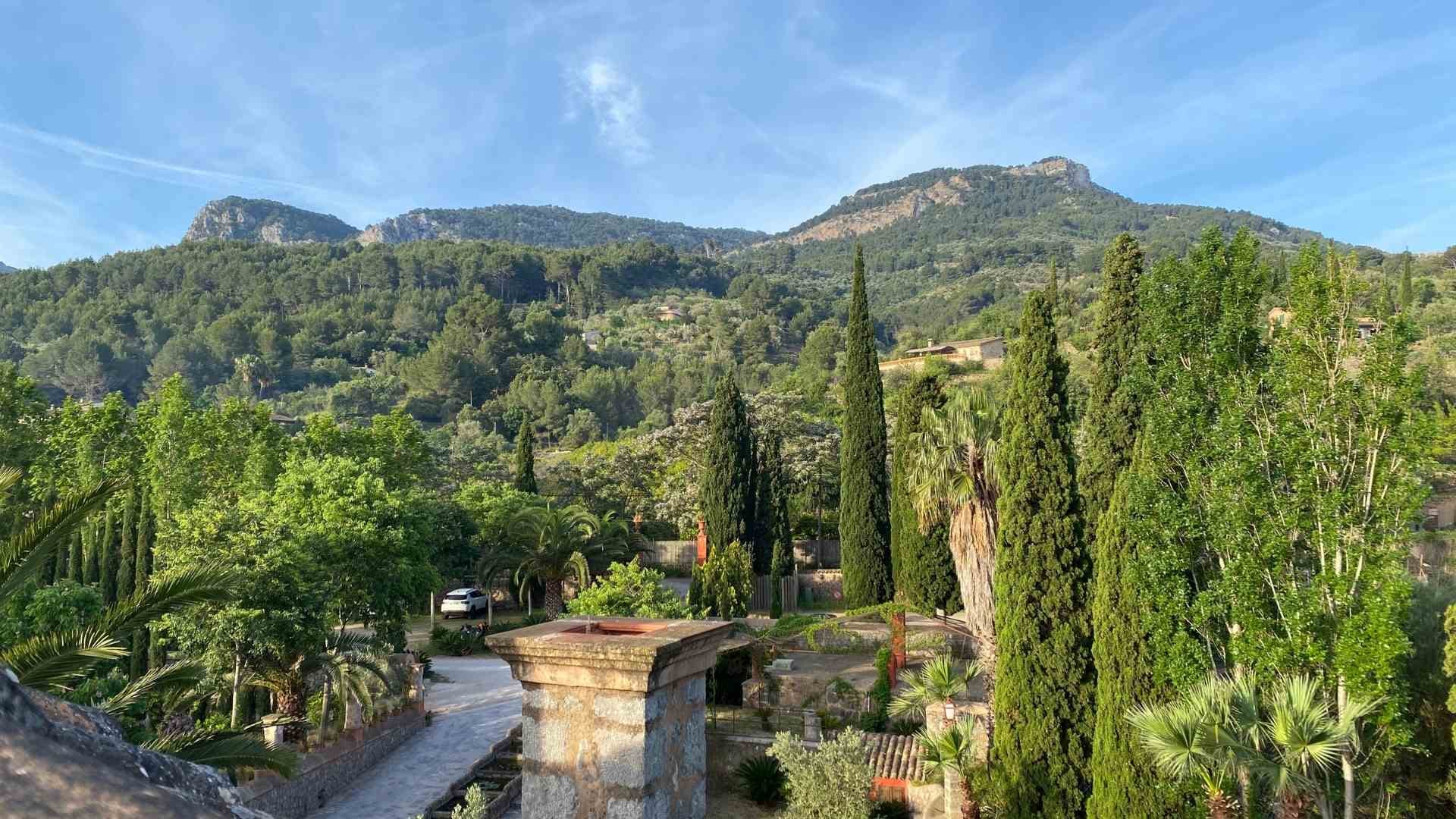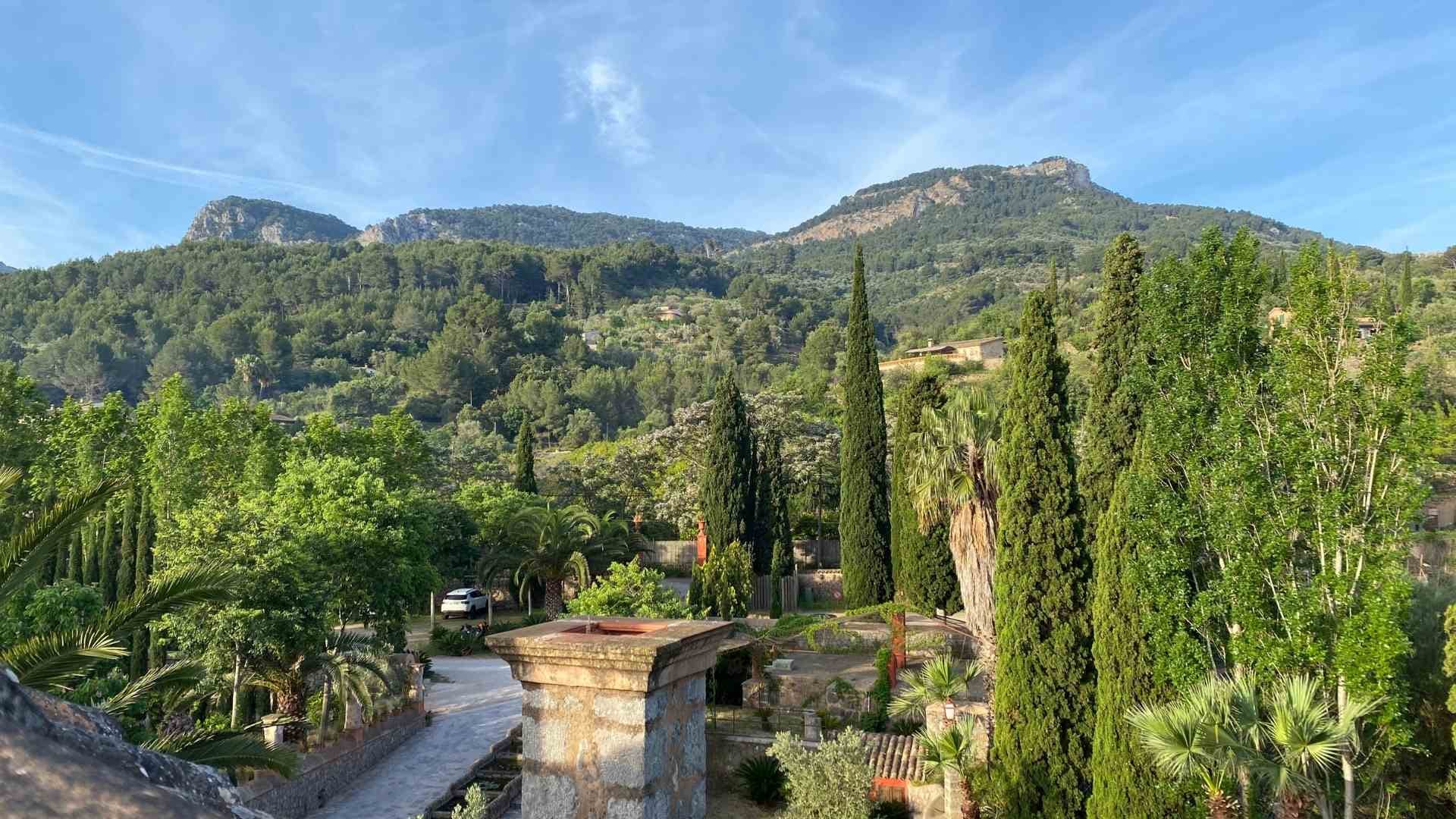 "Breakfast is served from 8.30 am until 11 am giving you the opportunity to relax and have a lazy lie in"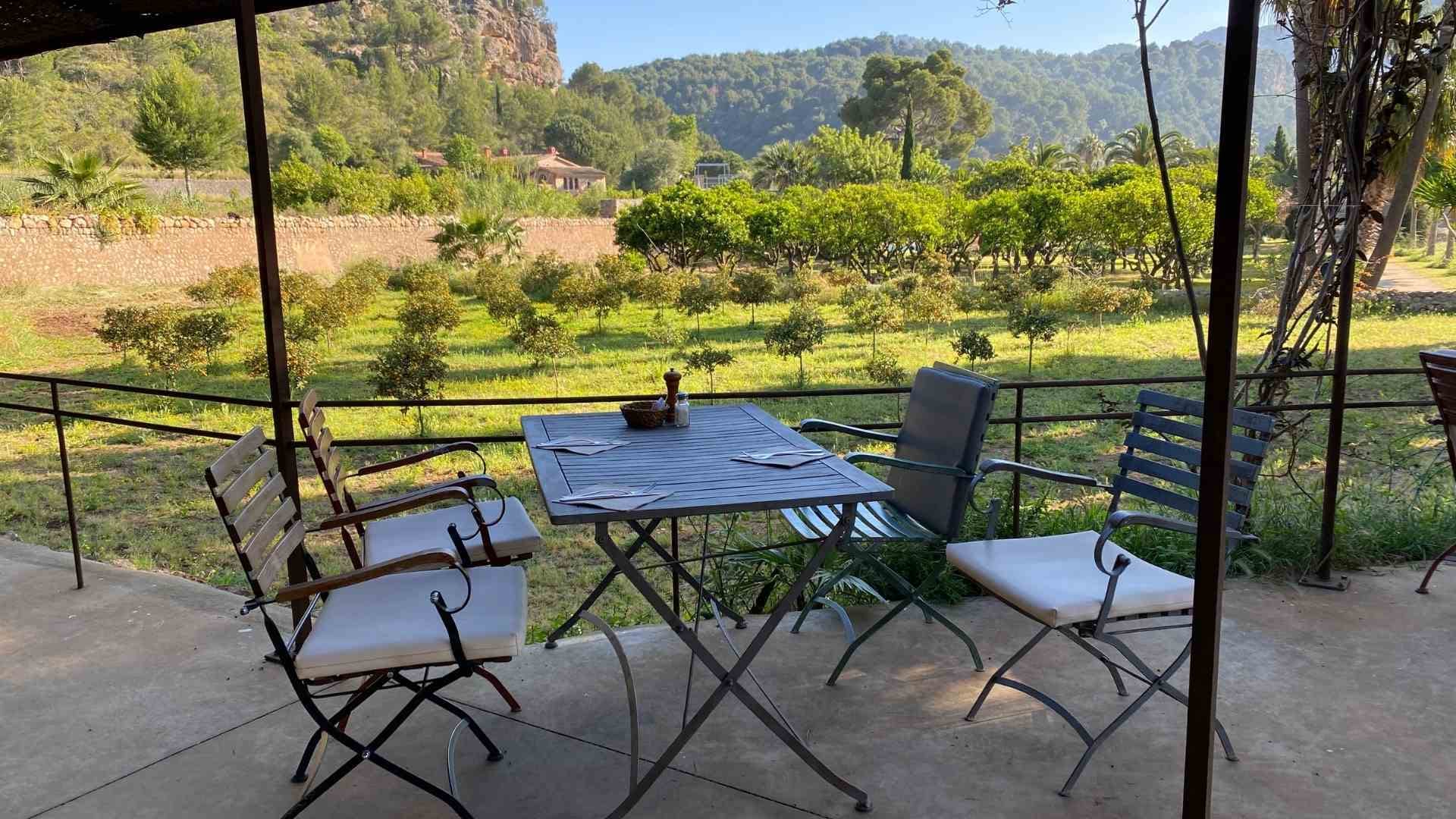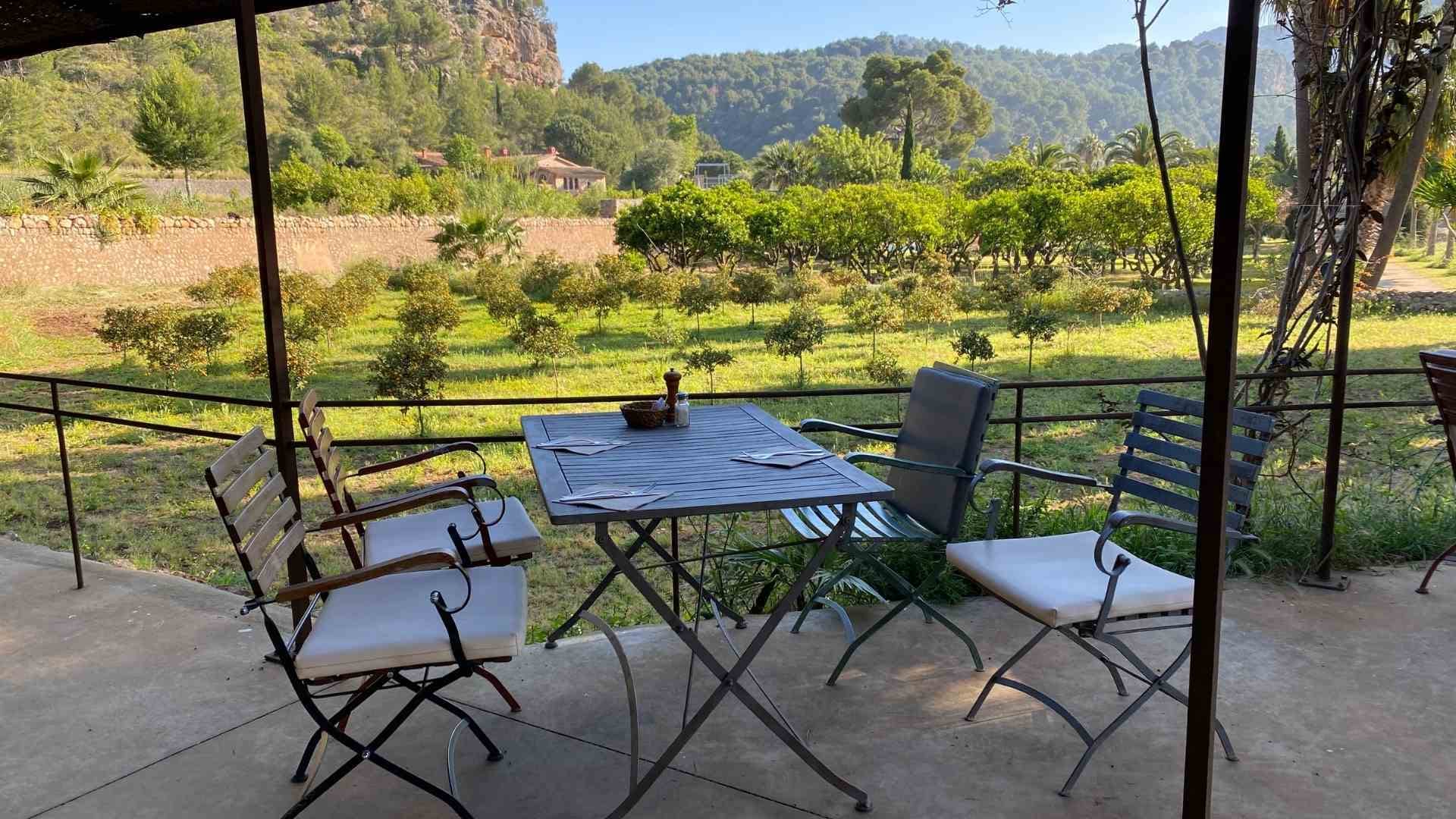 Other things to do in the area
Mallorca attracts many walkers and cyclists because of its mountains, beautiful villages and coastline.
I recommend taking the famous lemon tree train from Söller to Palma. Take an early train to the capital and enjoy a day exploring the city, visiting the many small tapas bars and walking along the waterfront.
Hire a car and explore the many gorgeous beaches. Being a small island, you can see a lot in a few days.
Head into Söller for an evening and enjoy a meal in the square.
Or just relax at the Finca and leave feeling fully refreshed.
Booking
Booking for 2023 opens in late September / early October 2022.
I don't usually visit a place twice but Ca N'ái is a gem that I intend to go back to again and again.