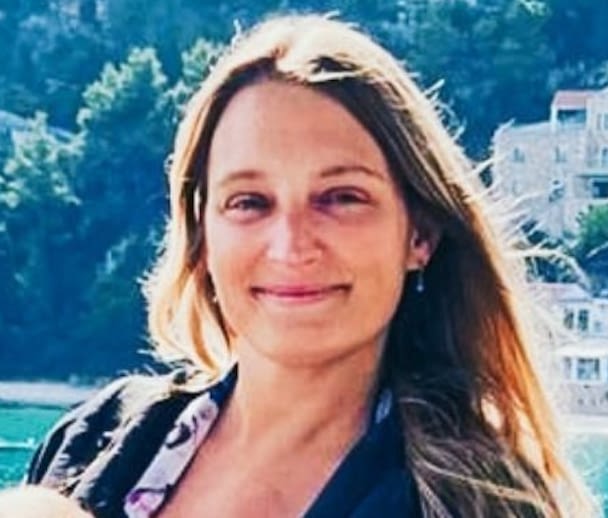 Simone
Hi, I'm Simone; I'm currently on maternity leave and travelling around Europe with my partner James, toddler Audie and baby Inigo. We gave up our north London flat we were renting and sold all our furniture so we are currently living a very nomadic life with all our possessions in our backpacks. Embracing new experiences as a family and learning about different ways of life. We started in Cyprus, then headed to Greece and travelled round the Sporades Islands and Athens, then onto Croatia; soon, we will be heading to Norway. 
You can follow our adventures at instagram.com/maypeacetravel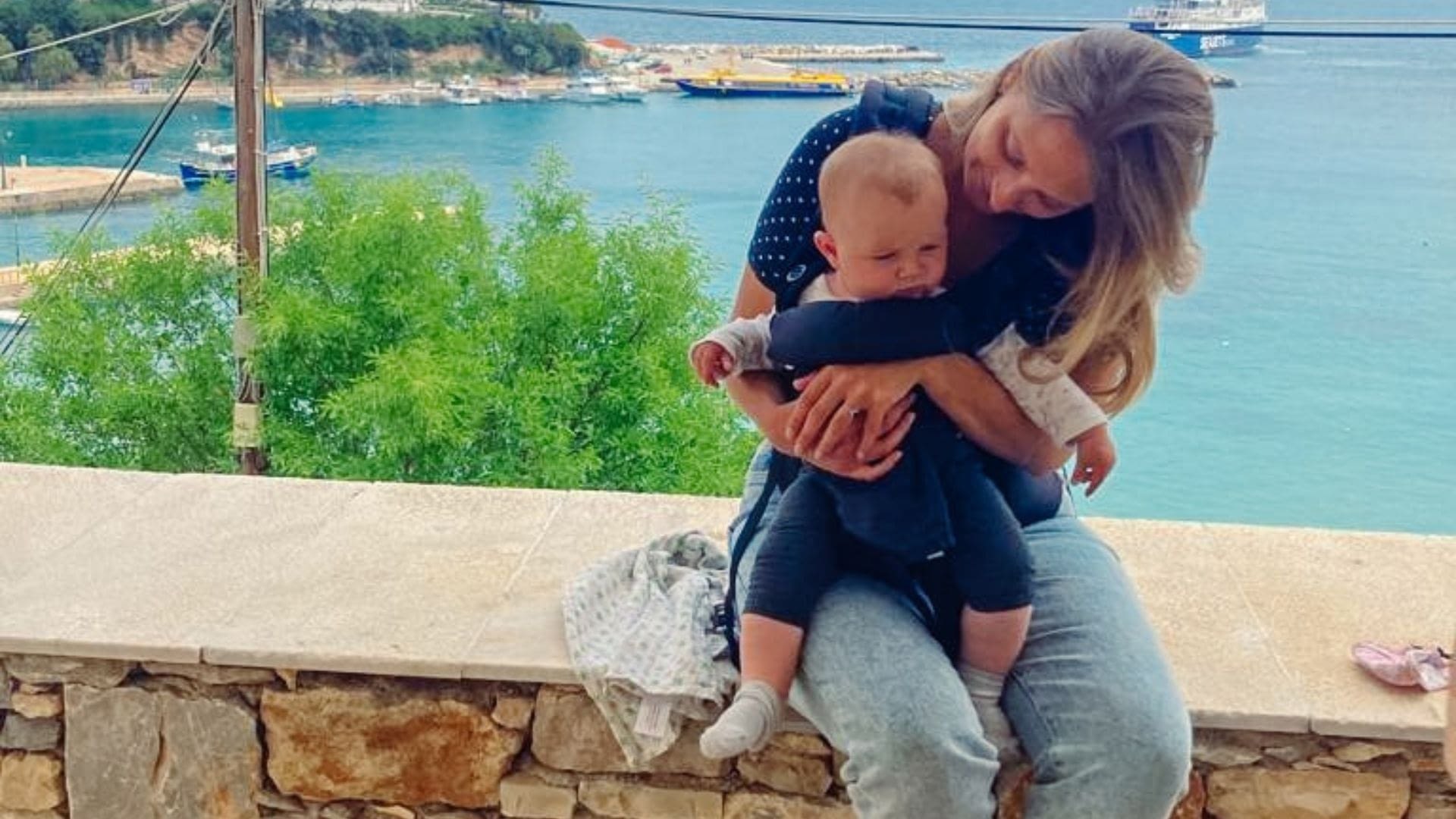 "We started in Cyprus then headed to Greece and travelled round the Sporades Islands and Athens then onto Croatia ".
In three words, describe your family's travel style.
Slow-paced, embracing, relaxed,
(My partner thinks unplanned, hectic and panicked suit us better, but I'm an optimist)
What has been your favourite family adventure?
Swimming in the different seas, Audie has learnt how to swim in the Aegean off the island of Skopelos, and Inigos first dip was in the Adriatic off the island of Korcula. Diving down to find treasure for Audie, such as old bells, sea urchin shells and learning about jellyfish, hermit crabs and barracudas.
My favourite family adventures always centre around the water; we hiked along pine tree covered cliff edge in Alonissos to an empty beach called Spartines and jumped in the waves and had cormorants sitting on rocks next to us.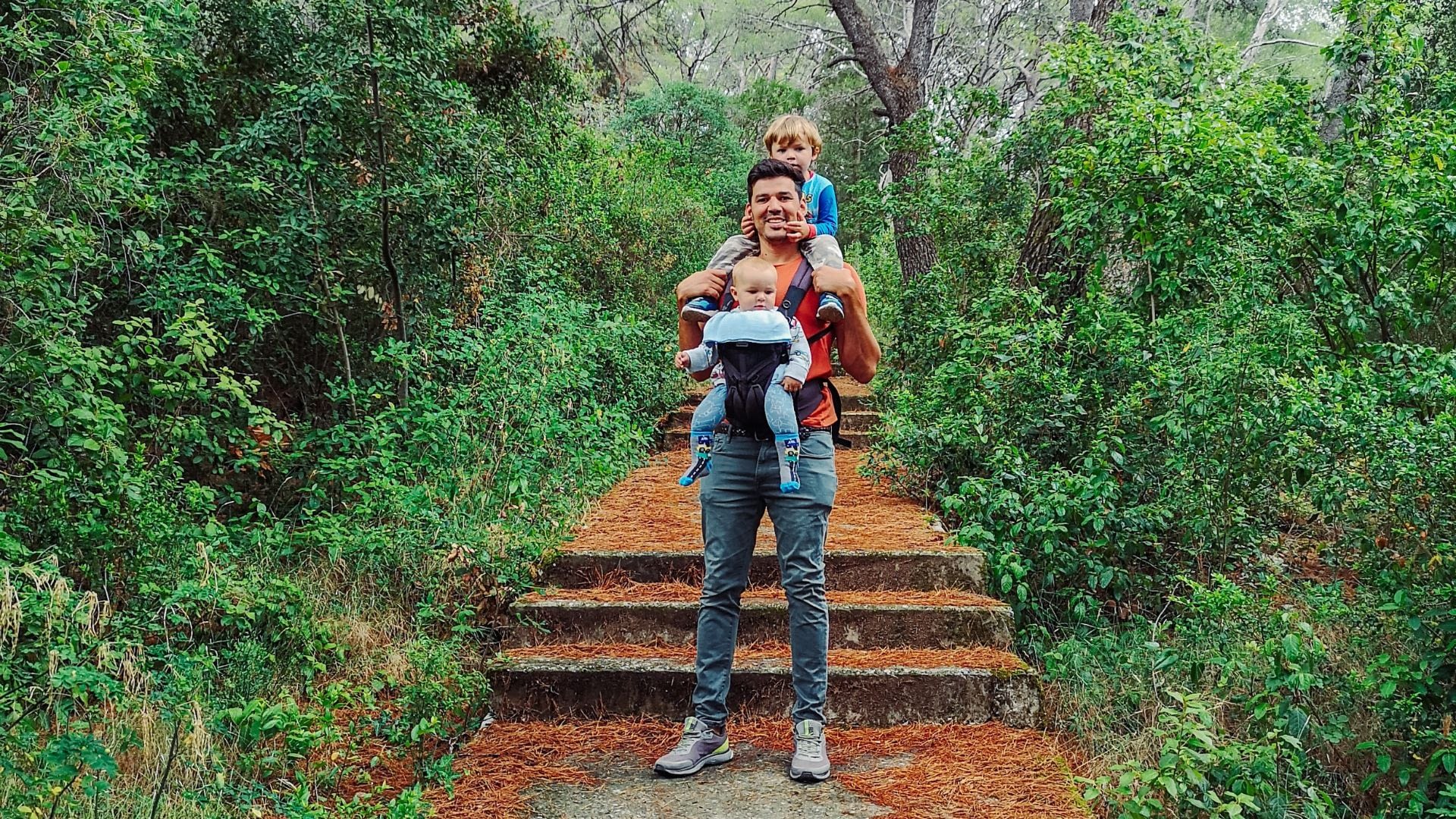 "My favourite family adventures always centre around the water".
What has been the most challenging aspect of travelling with a baby?
Keeping Inigo cool whilst travelling, Croatia has recently been averaging 38-40 degrees and sunny. I have become an expert shade finder and suncreamer.
We have to be diligent about how much Inigo drinks and upping my water intake as I'm breastfeeding.
We have had to completely change our UK timings; Audie and Inigo now stay up til 9.30/10 pm most evenings.
We do most of our exploring late evenings, and swimming occupies the hottest part of the days.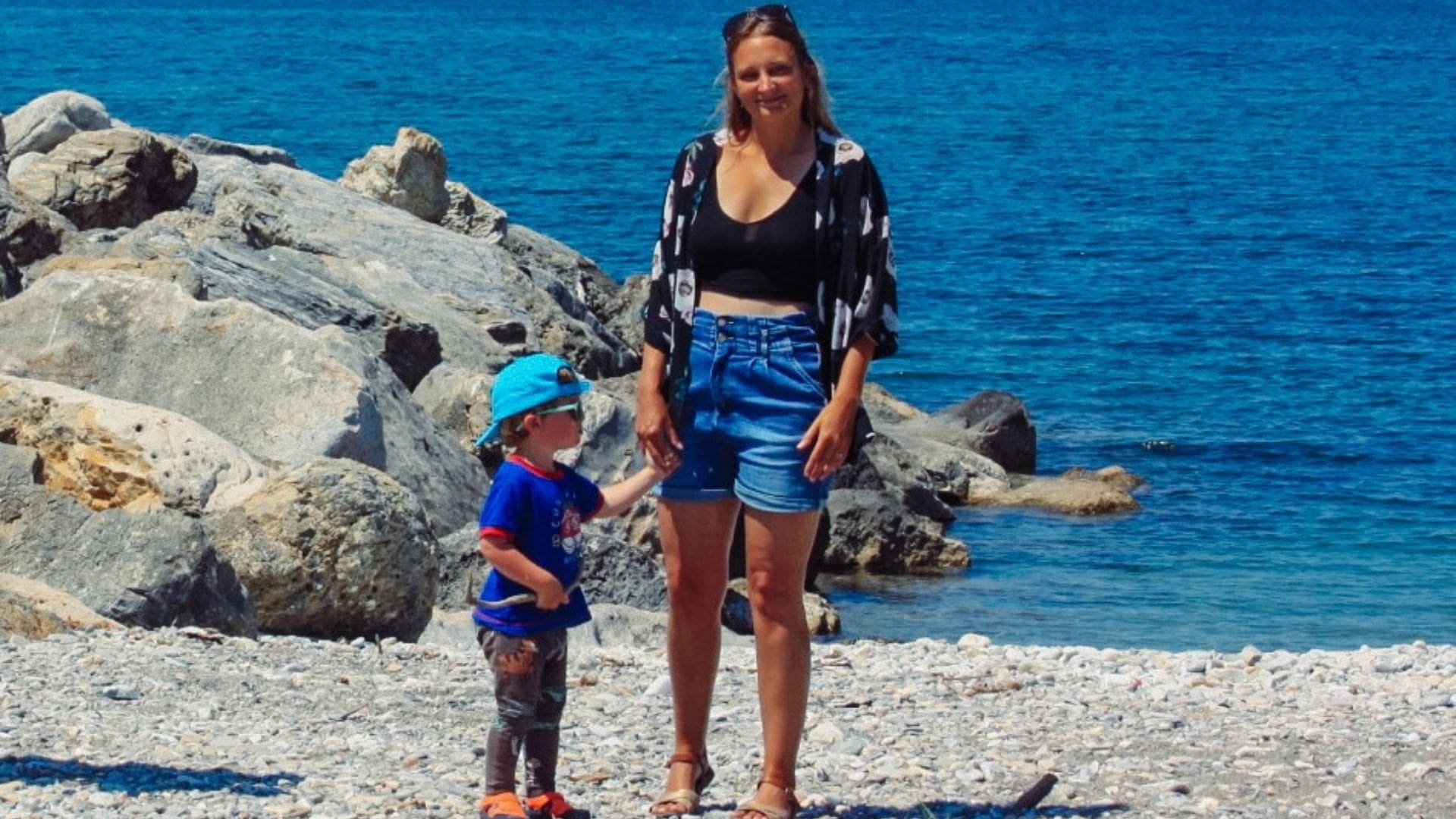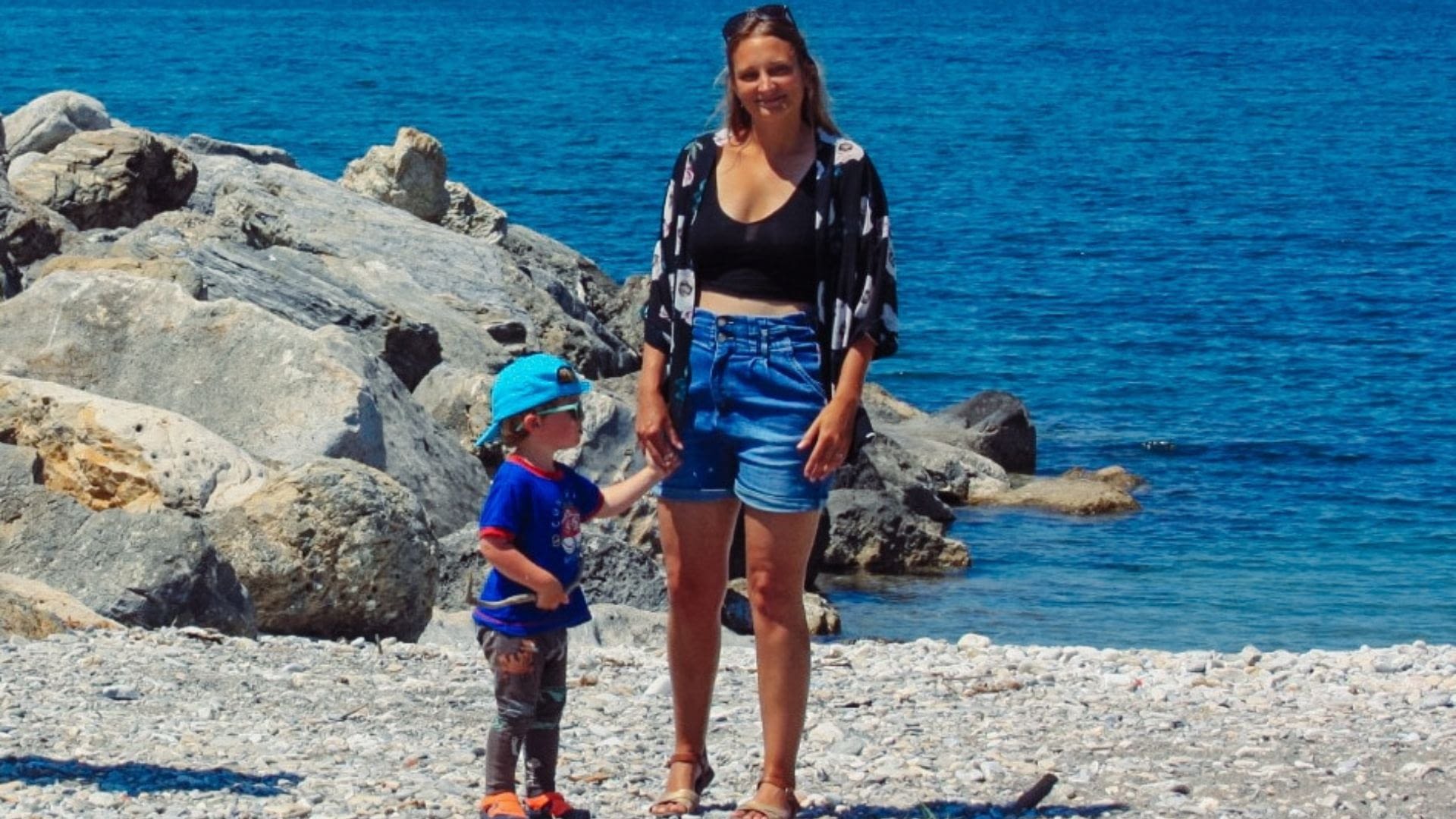 Three destinations on our bucket list are…
Norway, which we will be going to soon
Costa Rica
Japan
What is your favourite global cuisine?
I lived and worked in South Korea for 2 years and absolutely fell in love with the cuisine, my favourite is Bibimbap.
Do you have a track hack?
It's all about what you have packed and knowing where it is in a hurry, especially if it's nappy-related.
Packing for a year-long adventure without knowing which countries we were going to was difficult, especially as we were also going to be weaning one baby and potty training a toddler. We packed three times, each time culling it down to be as lightweight as possible.
The least used item is the cot and the pushchair (most places in Greece are not pushchair friendly) – the most used is our Ergobaby sling and mountain buggy travel highchair.
What travel item always makes it into your bag?
Mountain buggy travelling highchair seat, it attaches to tables and is so lightweight, weaning would not have been as fun without it, especially as we are BLW and most places we stay do not have washing machines.
Also, Audie's bedding which we vacuum pack, to keep some routine, we travel with his toddler pillow and duvet, which is also very lightweight
Do you have any advice for families feeling nervous about a big trip?
I think the scariest part is actually deciding to go and thinking of all the reasons why not. Always give yourself the day after travelling to reset, the first day in a new place Audie needs lots of cuddles, snacks and attention, Inigo just goes with the flow now as travelling is all he knows. No matter what you need, you will always be able to find a version of it.
Always research where the nearest hospital to where you are staying and get travel insurance.
Travelling with a toddler and a baby is brilliant fun, you can make friends within a minute of arriving anywhere just head to the nearest playground, in Europe most have a cafe/bar attached to them.
We also do lots of Facetime with grandparents, family and friends.
You can follow Simone's adventures at instagram.com/maypeacetravel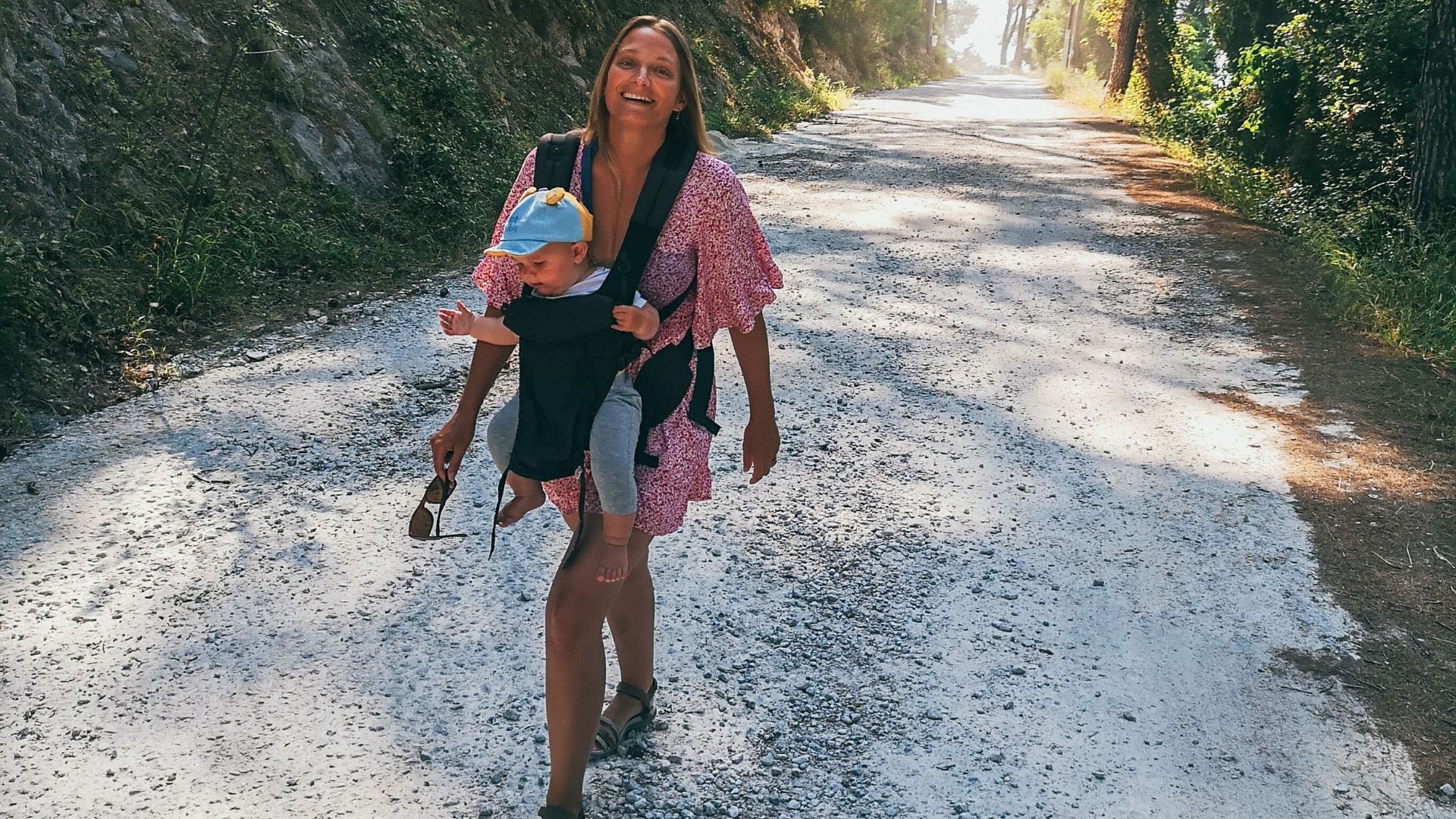 Want to take part?
Send your answers to the questions above, along with 6-10 photos to susannah@ourtribetravels.com and put FEATURE in the email title. 
Backpacking with a baby resources:
Backpacking with a baby packing list
Infant products available by country
Jet-lag tips for travelling with young kids
Meet more of our travel triibe here