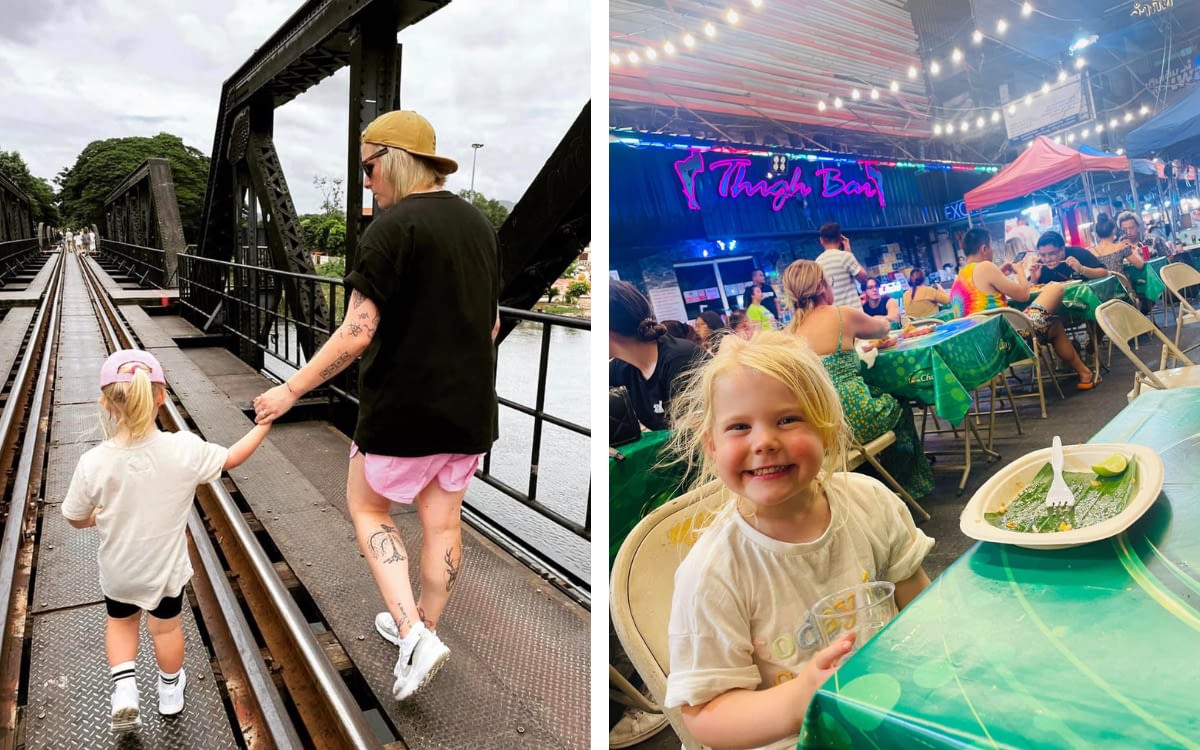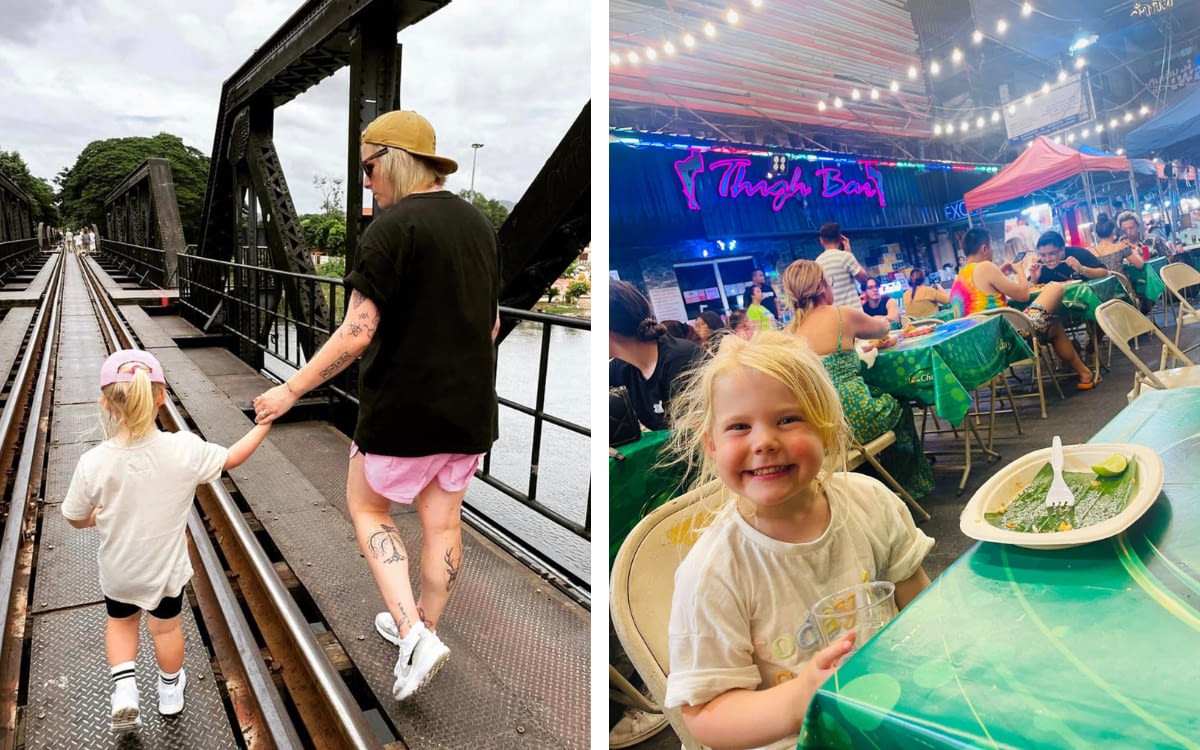 Hello, fellow travelers! Today, we're delighted to introduce you to Kate, an intrepid explorer who recently embarked on an adventure to Thailand with her 4-year-old companion. With 19 nights of exploration, Kate's account shares insightful tips perfect for families. Let's dive straight in…
Booking and Prep
Angela did her homework, using Get a Flight and Air Asia for flights and Booking.com for hotels. She double-checked everything and emailed hotels directly for a smooth journey.
Kanchanaburi: A Whistle-Stop Tour
A train ride to Kanchanaburi led Kate and her little one to The Good Times Resort for 2 nights. Despite the short stay, they managed to explore the poignant landmarks of the Bridge, War Cemetery, and Railway Museum—a glimpse into the history that shaped the region.
Ko Samui: Beach Bliss and Adventures
The journey continued to Ko Samui, where Kate was faced with the challenge of selecting a base. Splitting their time between 4 nights at The Spa Resorts Lamai Beach and 5 nights at The Holiday Inn Resort Samui Bophut Beach, they experienced the island's diverse offerings. A visit to the ethical and well-run Samui Elephant Home was a highlight, allowing them to interact with these gentle giants responsibly. The family also explored the iconic Big Buddha Temple and the serene Wat Plai Laem, embracing both cultural enrichment and beachfront bliss.
Reflections on the Journey
Kate's Thai adventure was a testament to the magic of travel with a young child. The trip may have been scaled back from her original plans, but it was rich in memorable experiences. The journey showcased the importance of flexibility and adaptability, as her little one's rhythm and preferences guided the way. Amidst delicious street food, historical landmarks, serene temples, and sandy shores, Kate discovered the art of creating cherished memories with her 4-year-old travel companion.
An Adventure for the Ages
Kate's journey through Thailand offered a glimpse into the world of family travel with a young child. From bustling Bangkok to historical Kanchanaburi and the serene beaches of Ko Samui, each destination unfolded with its own unique charm. The trip showcases the joys of exploration, cultural encounters, and the pleasures of discovering new horizons with kids in tow.  Ready to plan your Thailand adventure?
Join the conversation in our community.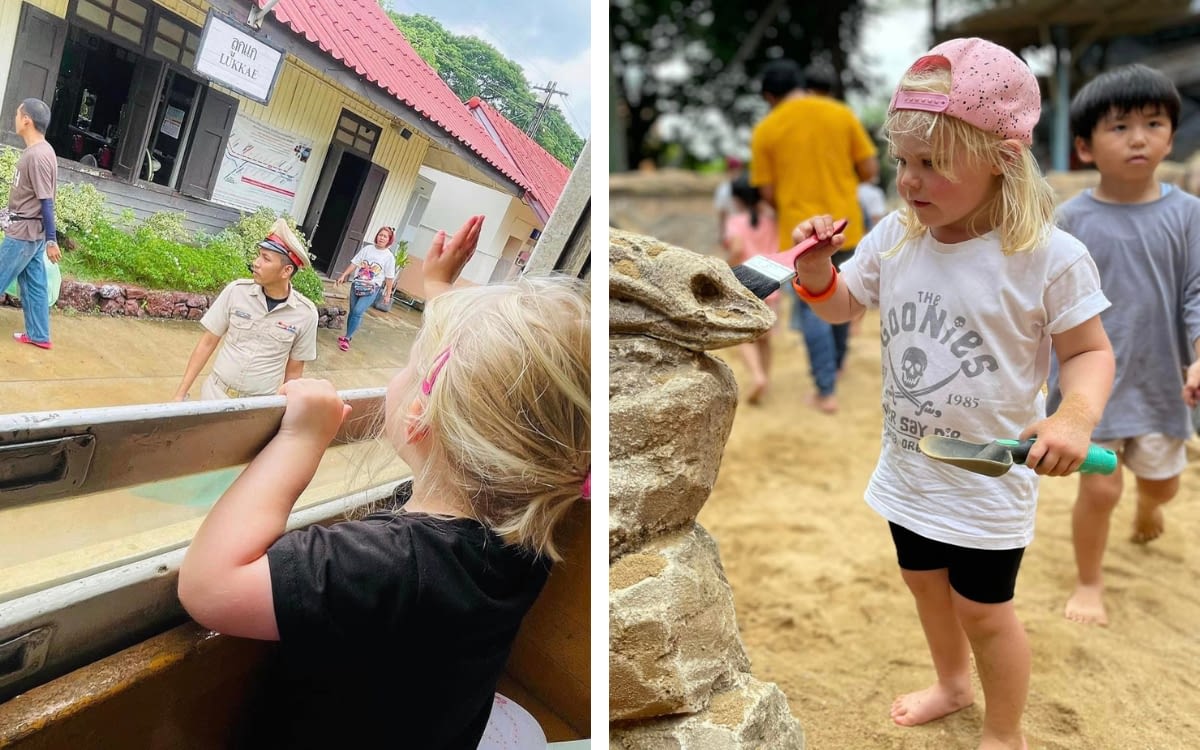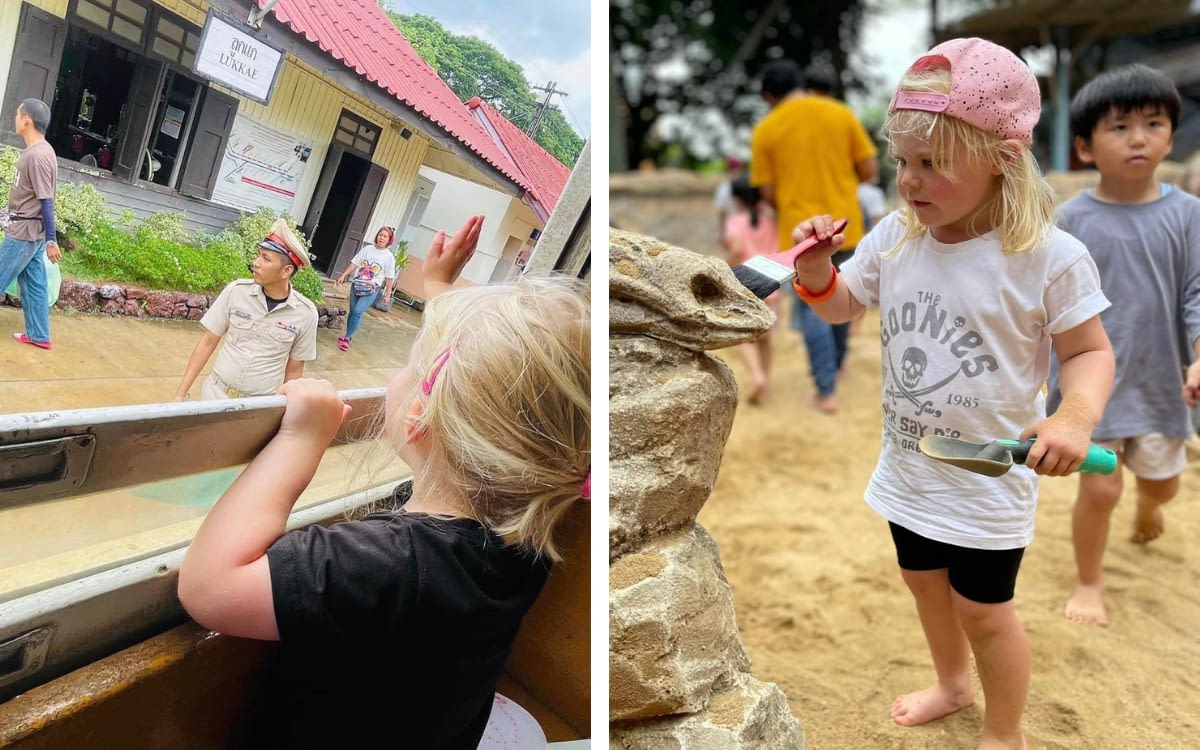 Want to take part?
Send your answers to the questions above, your SM handles/website and 6-10 photos to susannah@ourtribetravels.com and put FEATURE in the email title.