Tell us a little bit about your tribe and your holiday style.
We're a family of three from Stockholm, Sweden. In Sweden both parents get paid leave when having a child, so we are currently traveling around the world with our 15 month old son, whilst my husband is on parental leave.
I have been working in the Airline Industry for a few years, so traveling is a given in our family. Milton had his first flight at 10 weeks old and by the age of 1 year he already had about 16 flight legs – and counting. With every trip we see him growing and learning things he might not have learned so fast or at all if we only stayed in one place. We like to travel low-key, preferring to have more travel time at hand, than money to spend on a fancy hotel. Every adventure is a memory for life.
What has been your favourite family holiday and why did you love it?
We love Italy. The food, the wine, the people and the italian way of life, the so called "dolce far niente". In late summer 2016 we went to a little Vineyard in Liguria and had the best time we could wish for.
What 3 destinations are top of your family travel bucket list?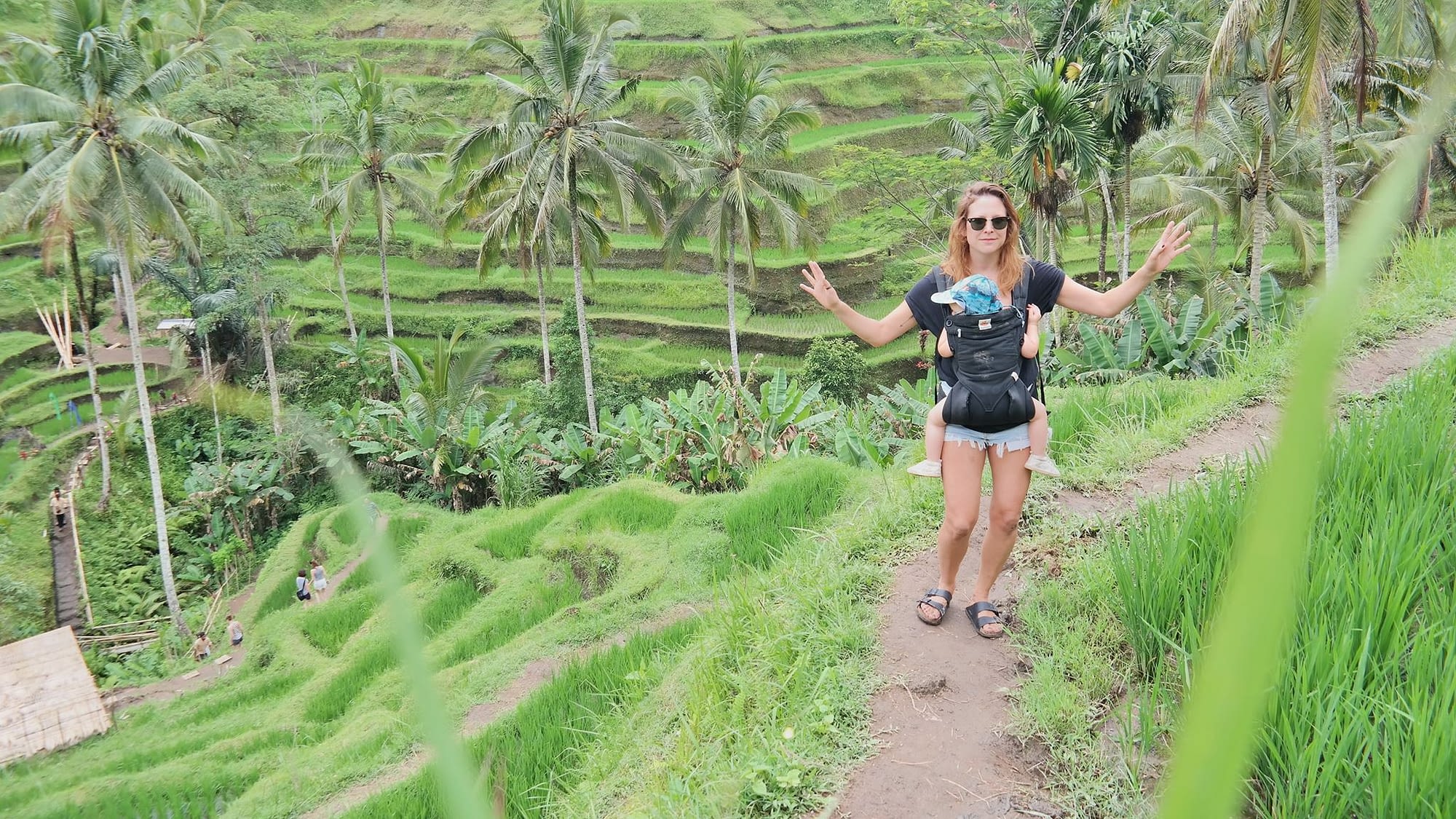 If you had to pick one travel item that makes travelling with kids easier, what would it be? For sure a carrier such as Babybjörn or Ergobaby (for small children of course). Having the little one close and two hands free is great.
What's your best piece of family travel advice that you can share with the Our Tribe Travels community? Travelling with kids hides some unexpected stressful situations, so a positive attitude is key in order to avoid meltdowns 🙂
You can follow baby Milton's adventures here: