Tell us a little bit about your tribe and your holiday style.
We are a family of 3. Originally from Canada, my husband and I moved to Australia 5 years ago and we fell in love with the country. We decided to start our family in  Sydney and our now nearly 18 month-old daughter was born there. We are outdoors freaks (enjoying cycling, hiking, climbing and kayaking) and love camping trips. We enjoy backpacking and love integrating lots of outdoor activities into our trips. It's a lot of work to go hiking and climbing with the little one, especially when in a foreign country but we always feel better afterwards. Luckily for us, work gives us the opportunity to move country every few years and this makes us travel quite a bit. We are now heading to new adventures as we have the opportunity to move to Europe by the end of the year. We both quit our jobs in Australia and have embarked in a 5 month trip in Indonesia, Malaysia, Sri Lanka, Kyrgyzstan, and Canada, all before heading to our new home in Switzerland.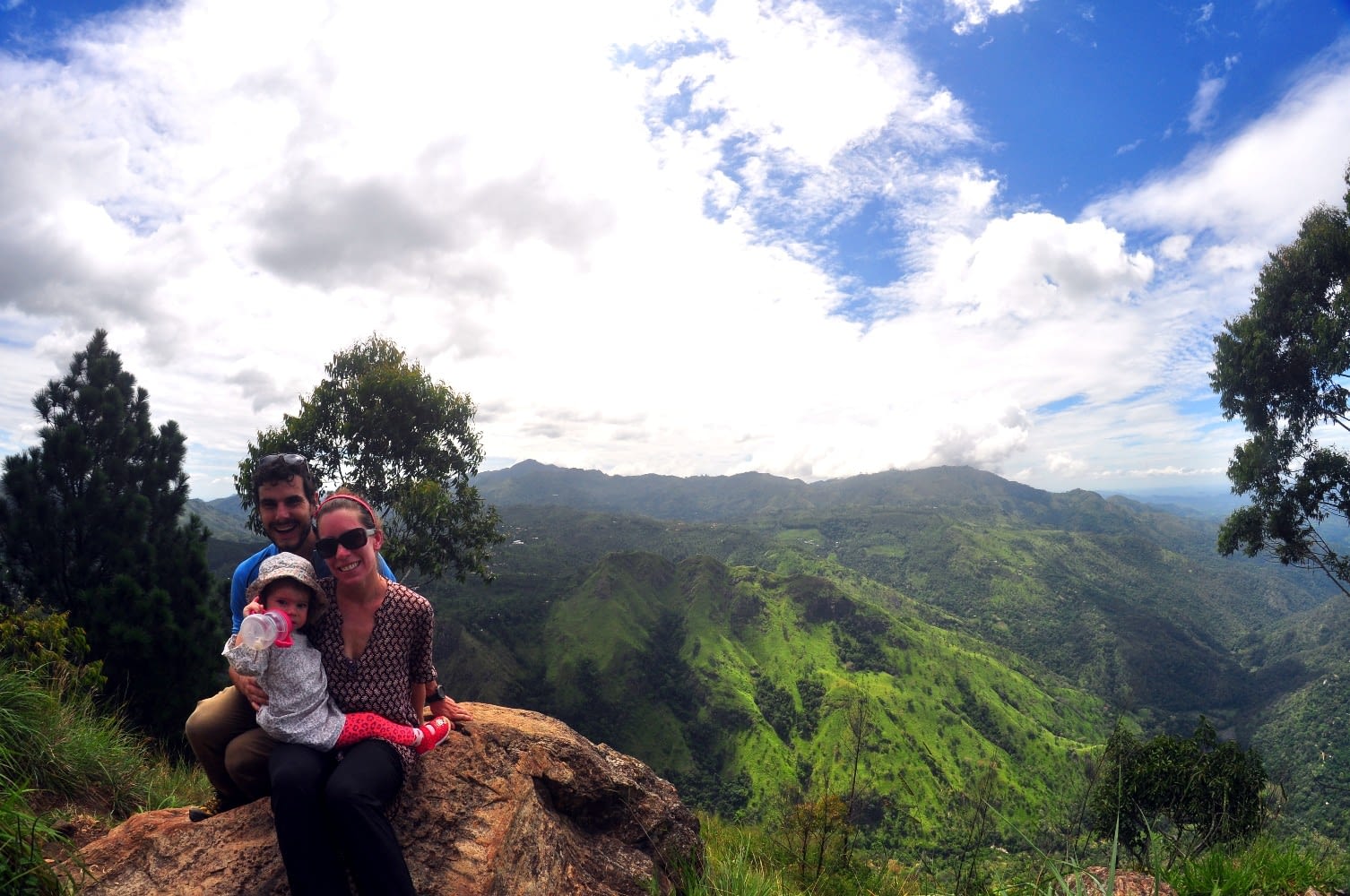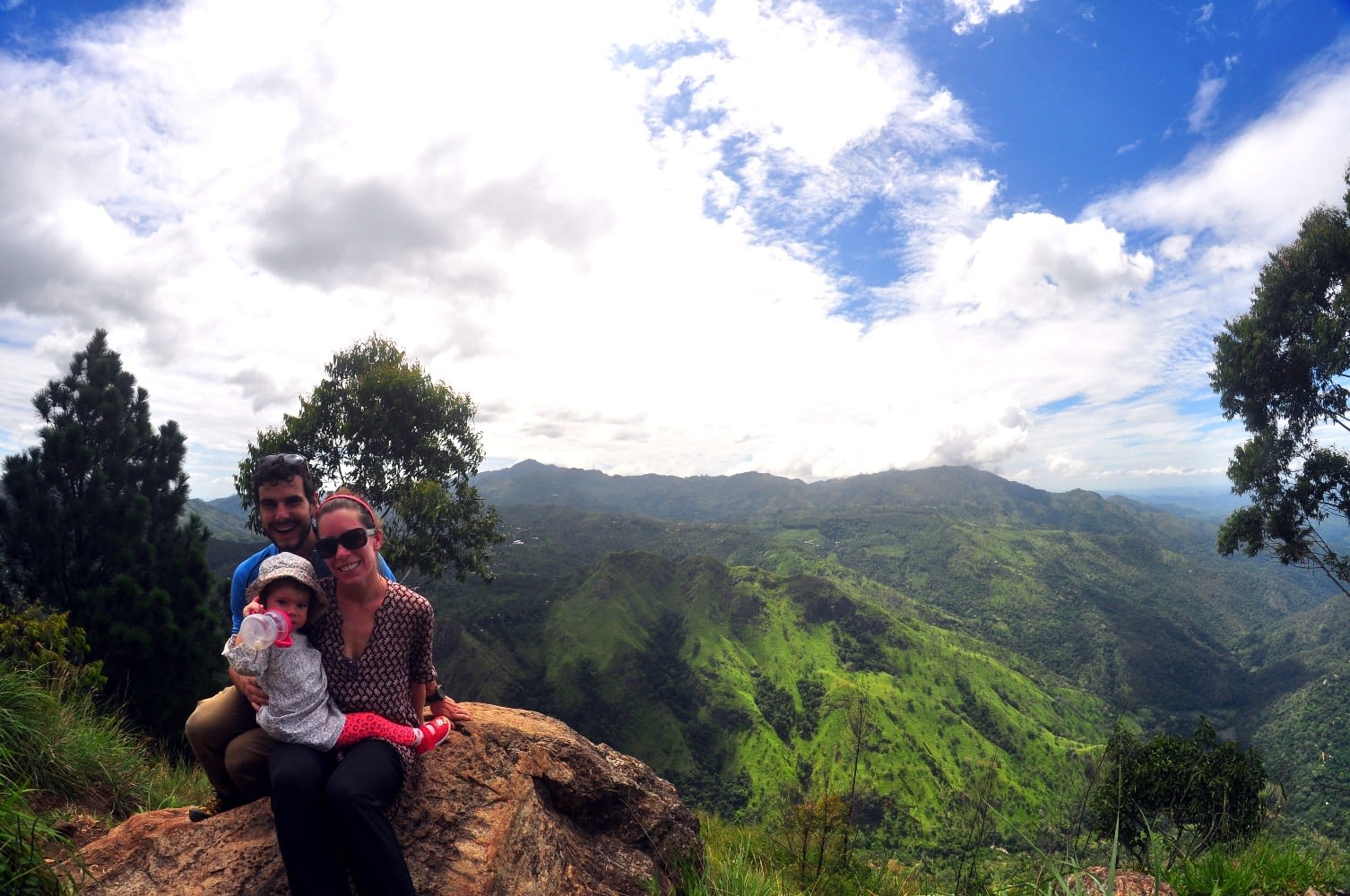 What has been your favourite family holiday and why did you love it?
So far my favourite family trip was the very last road trip we did in Australia before leaving the country. We flew to Melbourne and from there we drove the Great Ocean Road in a rented camper van all the way to the Grampians. Back in Sydney, we drove up the north coast of NSW with no specific plans, stopping in national parks and empty beaches. I love camping. And camping in Australia with our toddler was amazing as there is always a beach not far away to entertain her for hours. I just love everything about Australian nature especially the amount of places you can find with no one else around!
What 3 destinations are top of your family travel bucket list?
We don't really have a bucket list. I am looking forward to cycling Europe and doing more hiking and climbing trips with the little one. We like to change plans and jump on opportunities and ideas as they arise. We are soon going to Kyrgyzstan which makes me nervous and very excited in same time!
If you had to pick one travel item that makes travelling with kids easier, what would it be? I would say our Ergobaby carrier! I use it all the time everyday and everywhere. Our daughter naps on the go in the baby carrier, I can breastfeed discreetly with it, and it keeps strangers hands away from baby.
What's your best piece of family travel advice that you can share with the Our Tribe Travels community? I always feel like a bit of an impostor when it comes to giving advice. We have only one child and she still very young which makes me feel like a rookie most of the time. When I see families traveling with 2 kids I think they must be superhuman, if they have 3, I am amazed. And 4, I think they are crazy… The only thing I can recommend is to travel light. Most people believe it takes a lot of stuff to raise a child comfortably but really this isn't true. It takes a while travelling for one to realise how kids thrive with very few things.