Introduction:
We are a family of 5, with three daughters aged 4.5, 3 and 1. Our travel style is always PACK LIGHT, so when I found out I would be reviewing the Little Life Arc 2 travel cot, it sounded perfect for our travels!
In general, the main issue that we encounter when travelling is that family rooms provide single beds as additional beds. Budget accommodation tends not to give you the option to have a cot in the room, so we end up having to rearrange furniture, ask for extra mattresses and in general none of these options are ideal for our youngest daughter. In the past, we have not travelled with a cot because it has been a bulky and/or heavy solution. When I read that the Arc 2 weighed only 2.5kg and could be used both as a travel cot and an outdoor sunshade (with the addition of the sunshade option) this is when I started to feel that this cot may work for our travels. Having a dual purpose made it feel like it was worth taking with us on our travels.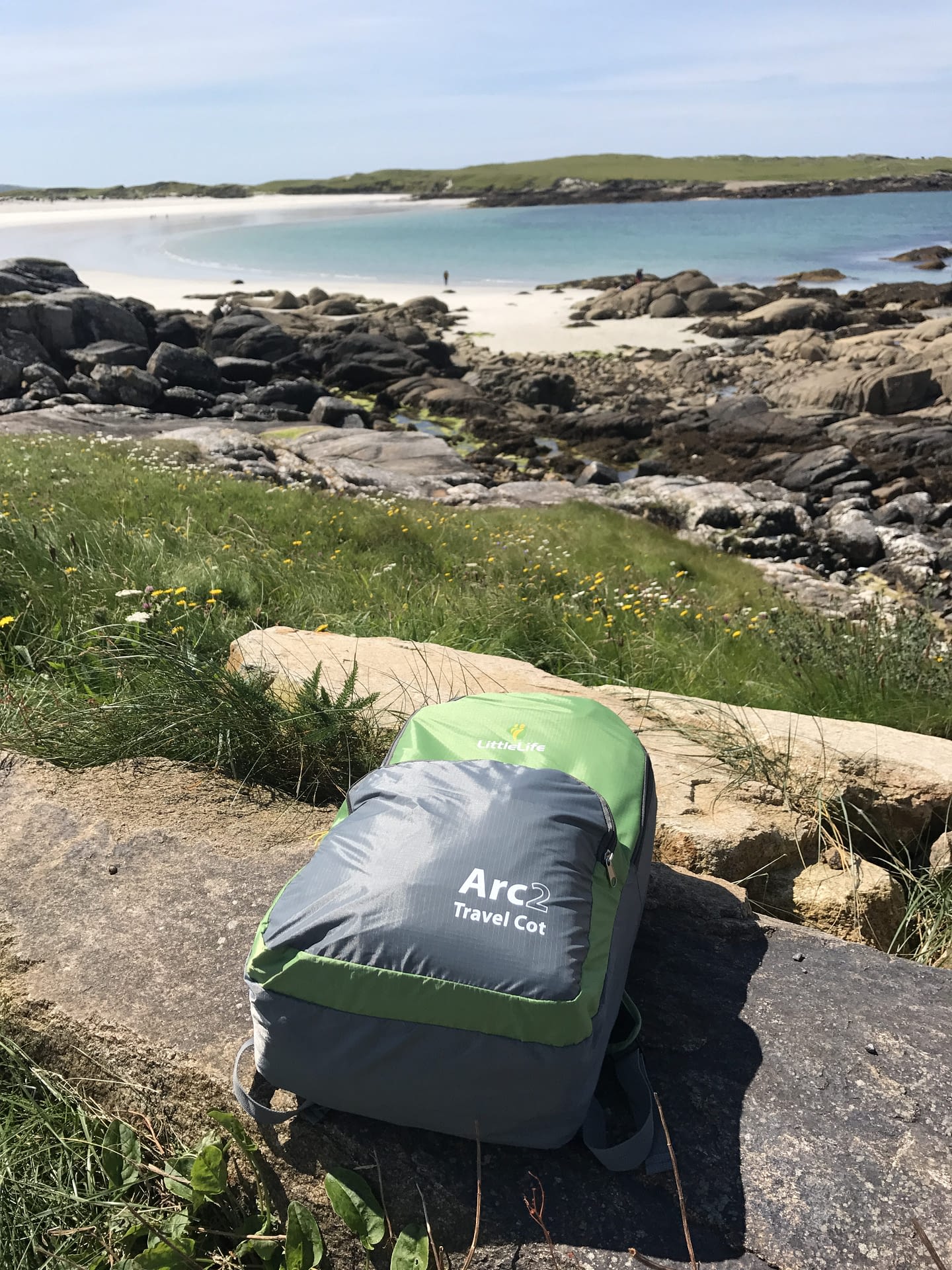 First Impressions:
My first impression of the Little Life Arc 2 travel cot was a good one. For starters, it is VERY LIGHT. Only 2.5kg! It is also all presented in a small sized backpack made from light, parachute style material. Everything you needed was inside the backpack, and, if needed, my oldest daughter could carry this backpack as the size is small and it is light. Very neat and simple packaging.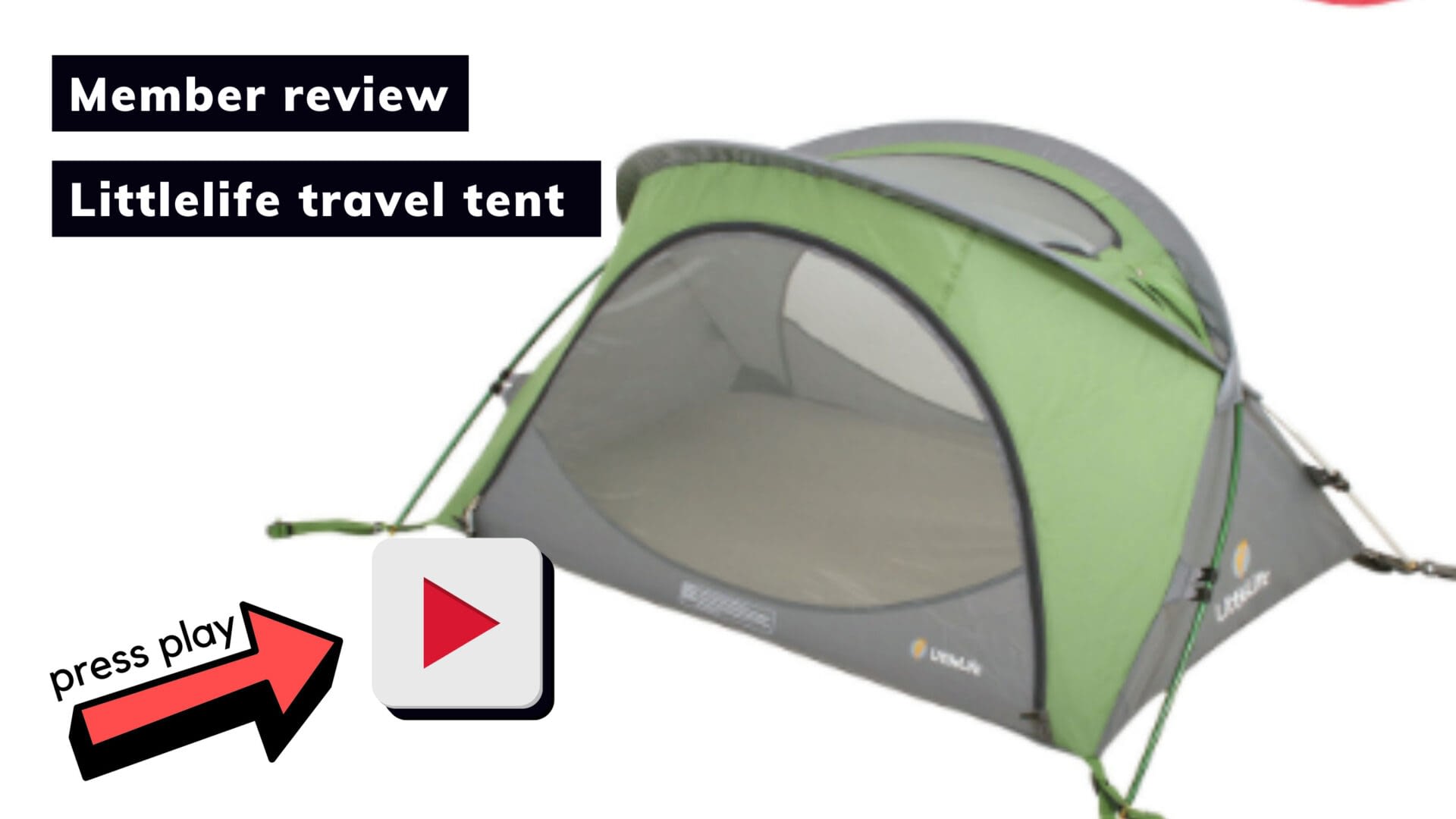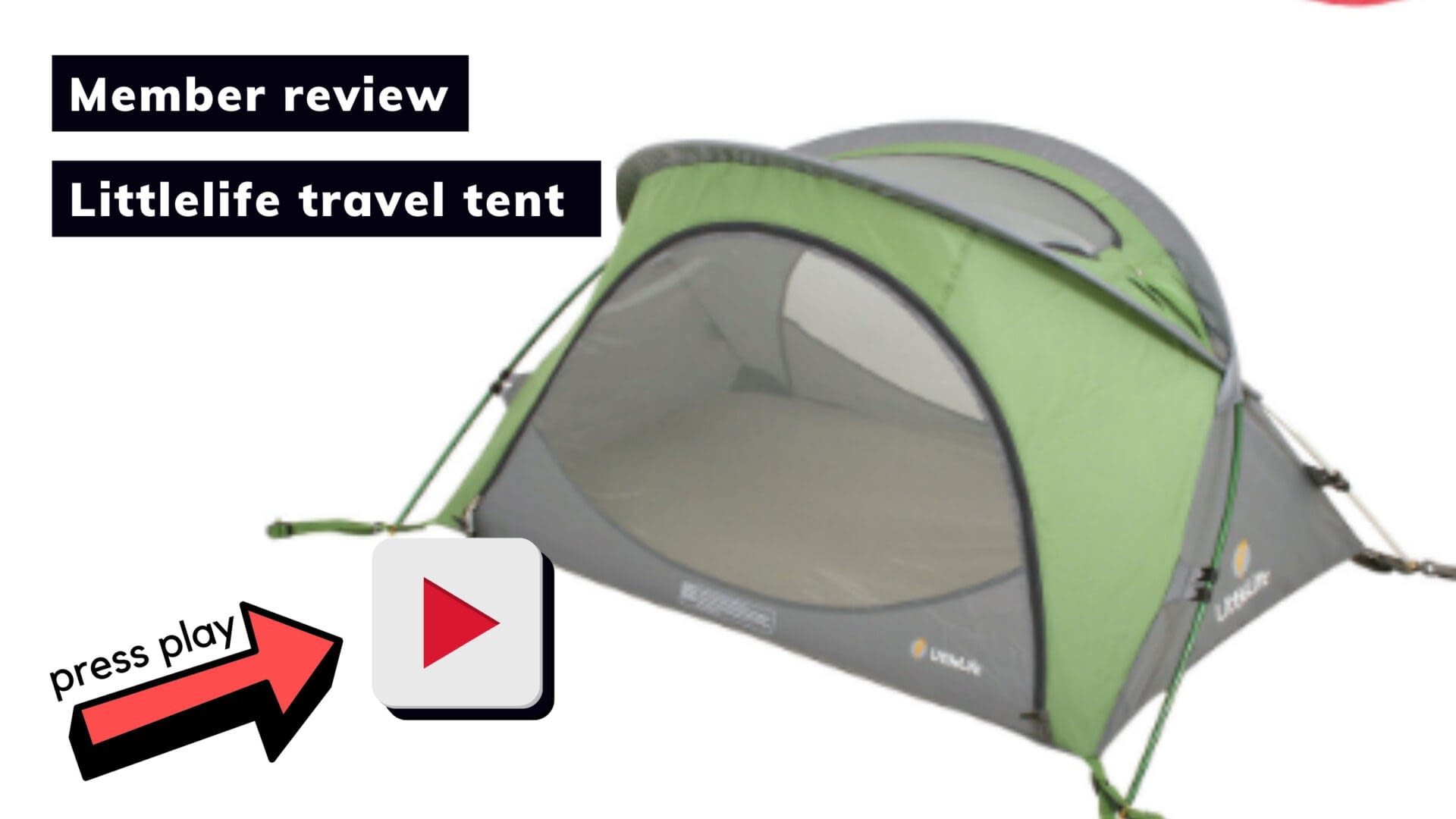 Quality and ease of assembly of the Arc 2:
The first time we attempted to assemble the Arc 2, was at the beach. We were attempting to get my youngest daughter some shade, and a place where she could nap as the day went on.
Initially, we were a little confused and there were several adults all weighing in on what it should look like and where it should all go. This did not work well! Of course, Little LIfe provided instructions, and sure enough, when we actually read the instructions the Arc 2 was up in a few short minutes. It is colour coded so that green matches green, and grey matches grey. An extra bonus is that Little Life also provided an excellent, and easy to follow instructional video that we found the easiest to follow. After the first day of assembly, we found that it was only taking a few minutes to assemble, and it can easily be done with one person.
Pros: I like that everything pieces together very easily. The style of the tent is very similar to a pop up tent, so if you have any experience camping you should find it very easy to assemble. The colour coded webbing and poles also made it very easy to identify which parts went to which place. The material is strong, parachute style material similar to a tent. It is breathable and suitable for warm climates, and outdoor use. The additional sunshade also has UV protection. The dual access (top and side) zippers are an added bonus to make it user friendly for a variety of ages.
Cons: The sheet on the mattress is a little tricky to get onto the mattress, and I found that it often seemed to fall off. In the end, I found that it was just as easy to put another blanket or sheet over the top. The bulky mattress was also a con for us. Although the Arc 2 is very light, it could be less bulky if the mattress was made as an inflatable mattress. Most of the backpack is actually taken up with the bulk of the mattress. I wonder if this is something that Little Life will consider in the future to help all of us travel as lightly as possible?
Functionality of the Arc 2:
The fact that the Arc 2 could be used in two different settings – as an indoor travel cot and as an outdoor sunshade- was very appealing to us. In the past, we have not travelled with a travel cot as we felt that the hassle of carrying something bulky was never justified. When the bonus of having something that was able to be used outside was added in, we started to think this might be a good option for us. Our kids are very fair, and we spend a lot of time outdoors – at the beach, on the side of football pitches and more – so some kind of sunshade was going to be a good option for us.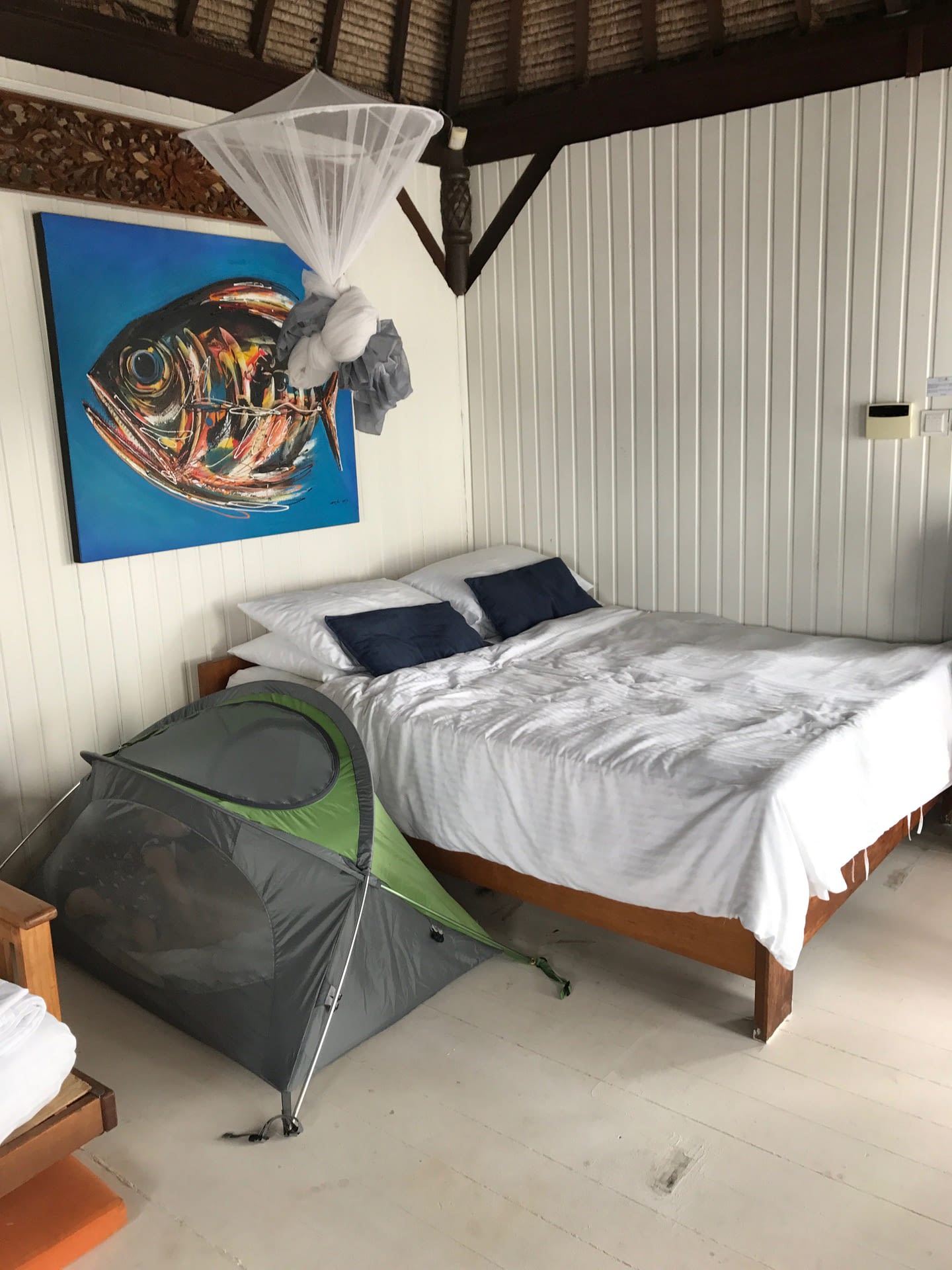 To begin with, as a travel cot, we found the Arc 2 very easy to use. As mentioned before, assembly is quick and easy, and there is a fairly thick, and soft mattress which is very comfortable for all age groups. Since we have 3 young children, we have trialled the Arc 2 with all three using it. If your child is not particularly tall, I would say that the Arc 2 is suitable from birth to 3-4 years old. The added bonus, in my mind, and what made it usable for different ages, was that there are two different options for how you unzip the cot. When my youngest was using the cot, we used the top-opening zip, so that it opened similarly to a regular cot and we put the baby in from the top. When my older daughters were using it, we would open the side zip for them so that they could easily get in and out should they need to get up and use the bathroom.
My older two loved sleeping in the "tent" and they have asked for it to be assembled several times at home so that they can play inside with their dolls!
Conclusion of trialling the Arc 2:
At the end of our time trialling the Little Life Arc 2 travel cot, we asked ourselves the simple question "Do we see ourselves taking this cot with us on future trips?" and the answer for us was YES. We have an upcoming trip to Borneo trip and we feel that this cot offers us a lot of options due to the dual-purpose nature of it being a cot and sunshade. It means our baby has a consistent place to sleep whether she is indoors or outdoors. It also means that we don't have to be searching for options for our baby to sleep along the way. Since the cot is so light to carry, it is a no-brainer that this is added to our luggage. Thanks to Little Life for allowing us to review the Arc 2.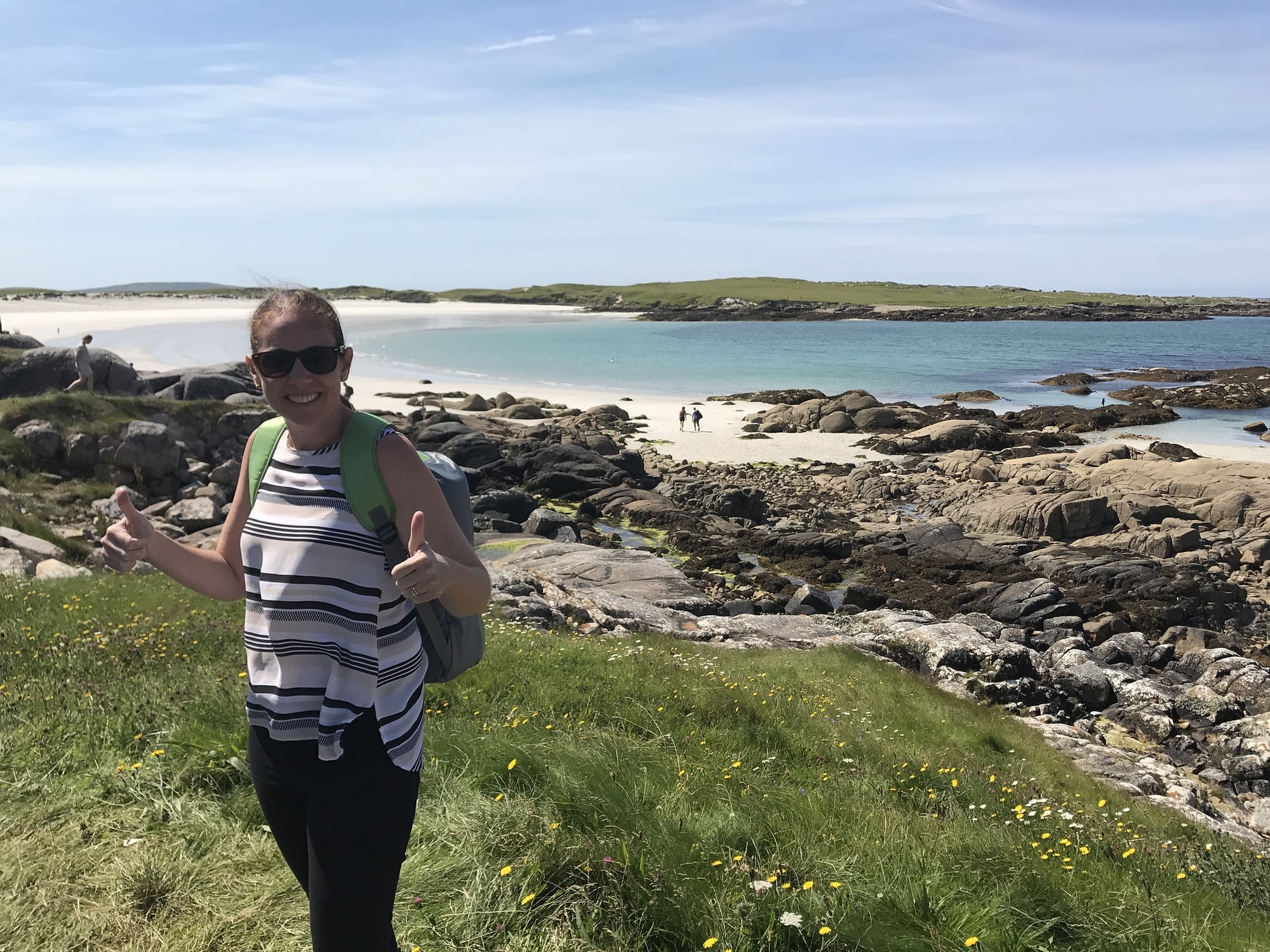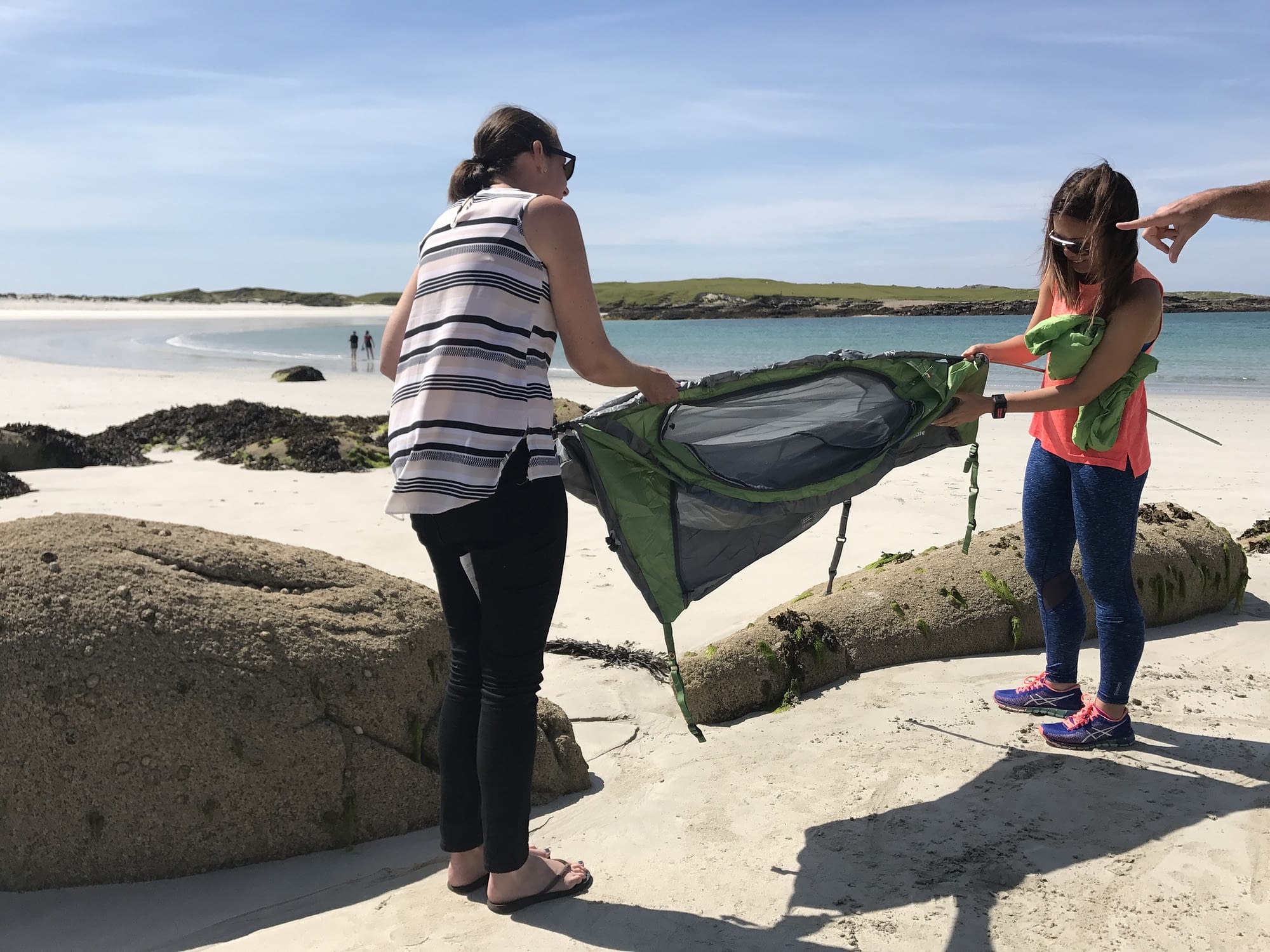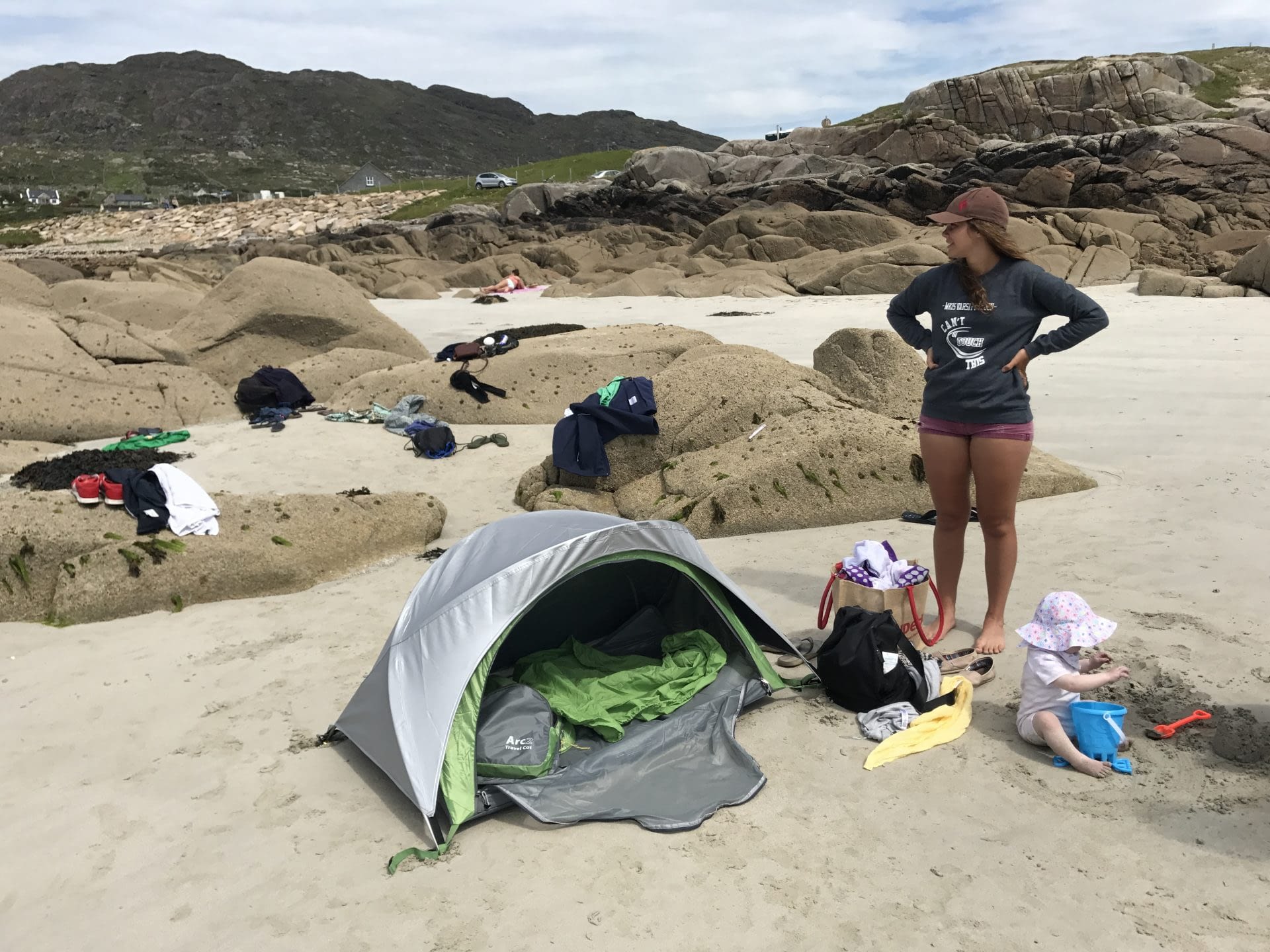 Disclaimer: The Our Tribe Travels product review panel are given products free of charge in return for an honest and detailed review. All thoughts and opinions expressed are the reviewer's own and are not influenced by the brand or affliliates.